Here are the 5 most underrated international cricketers of all-time
In the clumped world of cricket, talent sometimes go unnoticed and players don't get adequately recognized. Some small-time wonders fail to make it big, despite not being short on talent.
The game of cricket has seen numerous great players who have enriched the ambience of the beautiful sport. From Don Bradman to Sachin Tendulkar, Ricky Ponting to MS Dhoni, Curtly Ambrose to Shane Warne, all have engraved their names in history in various facets of the game and are well-known for their deeds.
However, with many cricketers making massive name for themselves and being regarded well among the masses, there have been numerous players who get muddled in between and end up as underrated. Despite their fine performances, be it in the domestic or international circuit, these cricketers have been unable to receive due recognition for their brilliance.
They are like tinge of salt in cooked food which gives the required flavour, but is often overlooked. However, they have diligently carried out their work with zeal and have managed to amass cult-followers.
---
5 Most Underrated international cricketers of all-time
5. Albie Morkel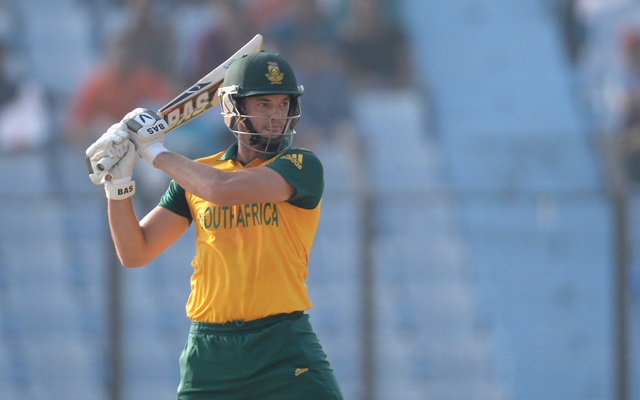 When talking about modern South African greats, we generally discount Albie Morkel from the collective of players such as AB de Villiers, Dale Steyn, Jacques Kallis, etc. Morkel, however, was always a clean striker of the ball whose hard-hitting abilities came to the forefront on many occasions.
His limited-overs prowess made him one of the most reliable names in the lower-order. The swashbuckling batter would come down the order and turn the game upside down with his blistering knocks, thus shaping himself into a profitable T20 mercenary.
His exploits were also on display in the Indian Premier League (IPL) wherein he helped Chennai Super Kings win back-to-back titles in 2010 and 2011. He also steered Titans to a hat-trick of CSA T20 Challenge titles from 2015-16 to 2017-18.
Who could forget his impeccable cameo against RCB in IPL 2012, where he smashed Virat Kohli for 28 runs, to pull off a dramatic victory. In addition to this, he was also instrumental with the ball and could hand major breakthroughs to keep his team in the game.
However, his dominance in franchise cricket failed to translate to the international level as he often struggled to find a spot in the Proteas squad. During his stint with South Africa, he featured in just one Test, 58 ODIs and 50 T20Is and aggregated 58, 782, and 572 runs respectively. Apart from that, he also scalped 50 wickets in ODIs, 26 in T20Is and a maiden wicket in the longest format.