IPL: Top 5 finds of Kolkata Knight Riders who went on to play for India
KKR also unearthed gems like Iqbal Abdulla, Manvinder Bisla and Rinku Singh among many others but none of them played for the national team.
Two-time Indian Premier League champions Kolkata Knight Riders have given opportunities to multiple young cricketers, who went to play for the national team later on. Every year, the Kolkata-based franchise tries to buy some local Indian talents, who don't get enough attention in the auction but in the end, they prove to be quality talent.
In the year 2022, KKR re-signed Rinku Singh for INR 55 lakhs and the cricketer ended up being one of the most dependable members of the team. He impressed so much so that many former cricketers including Harbhajan Singh and Ravi Shastri believe that the Aligarh-born batter can soon make it to the national team. In IPL 2023, Harshit Rana and Vaibhav Arora did reasonably well for the franchise and if they manage to keep up with the form, sooner than later, they can be in contention for the national team as well.
So, KKR is known for unearthing gems. They did that with Sunil Narine, Iqbal Abdulla and Manvinder Bisla among many others in the previous decade and the same thing is on roll in the modern times as well.
---
So, who are the top five KKR finds that went on to represent India later? Let's dissect:
5. Venkatesh Iyer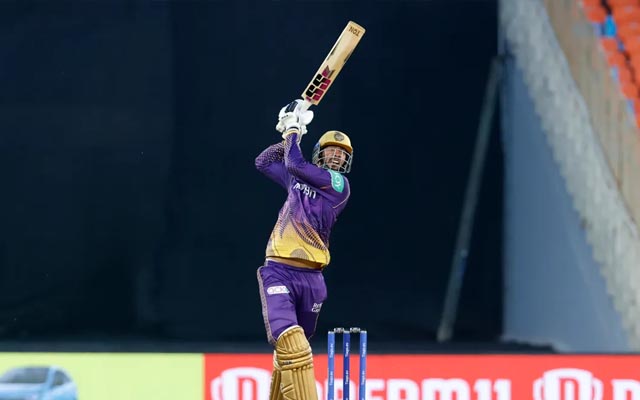 The year he made his debut for Kolkata Knight Riders, Venkatesh Iyer was one of the biggest names in the dressing room. He helped the two-time champions reach the finals of the 2021 edition of the cash-rich league and impressed the management so much, that the cricketer was retained ahead of Shubman Gill in the next season.
Overall, he has represented KKR 36 times and has scored 956 runs at a strike rate of 130.24. In the last edition of the tournament, the cricketer was in very poor form but in IPL 2023, he once again rose up to the occasion and played some brilliant cricket. However, it was IPL 14 which made the Indore-born cricketer a star in Indian cricket, at least, for a brief time.
Based on his form, the Indian management decided to replace Hardik Pandya with the cricketer but that didn't work well for either of the parties. The 28-year-old played nine matches in the T20I format, scoring 133 runs at a strike rate of 162.19 while in ODI cricket, he only got two chances, scoring 24 runs. However, with the season he kind of had in 2023 and if stays consistent, he might get another national call-up soon.