Top 10 greatest batters in T20I cricket history
These top-tier batters have toyed with bowling attacks and established their supremacy in T20I cricket.
Get every cricket updates! Follow us on
On February 17, 2005, Australia and New Zealand took center stage at Eden Park in Auckland for the first-ever T20I International match. It has been 18 years since the historic moment took place, and many top-tier cricketers have graced the sport ever since and made the T20 format their own.
Among them, there are certain batters who have inflicted carnage on the best of bowlers and left the world in awe of their aptitude. They have toyed with bowling attacks and established their supremacy in the T20I arena.
While many of them have emerged to be popular mercenaries of the game, playing T20 leagues all around the world, few others have confined their excellence to their national teams only. Overall, this brand of cricketers has got everyone to dance to their tunes at some point in time during their illustrious careers. Today, we look at ten of those greatest T20I batters.
Here are the top ten greatest T20I batters of all time
10. Aaron Finch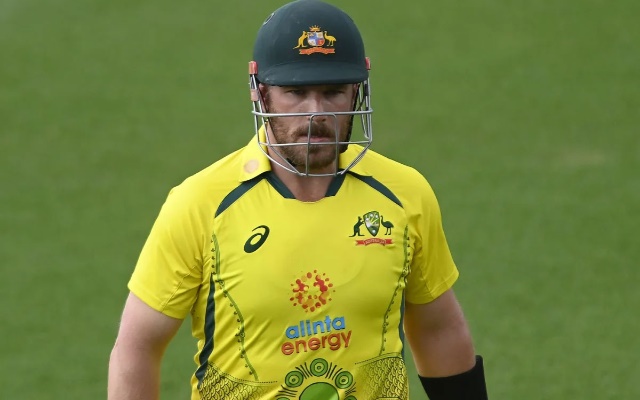 Aaron Finch, who is now retired, was a prominent figure in the T20 circuit. He obliterated bowling attacks with his marauding bat and stamped his authority on the cricket field. The 36-year-old featured in 382 T20 games and amassed 11392 runs at a strike rate of 138.53.
Playing in the shortest format, Finch was phenomenal for his national team as well. The ace batter played 103 T20Is and accumulated 3120 runs at a strike rate of 142.53, which includes two incredible centuries. His blistering knock of 172 runs off 76 balls against Zimbabwe in July 2018 still remains the highest individual score in the history of T20 Internationals.
Besides his batting might, Finch is an astute tactician of the game who led Australia to their maiden World T20 title in 2021. The right-handed batter retired from international cricket on February 2023. However, he still continues to play in the leagues and domestic tournaments and occasionally takes part in T20 events as well.