Cricket Australia announces home summer schedule for 2021-22 season
For the time being, the Aussies are gearing up for an away T20I and ODI series against the West Indies.
Updated - May 19, 2021 8:00 am
6K Views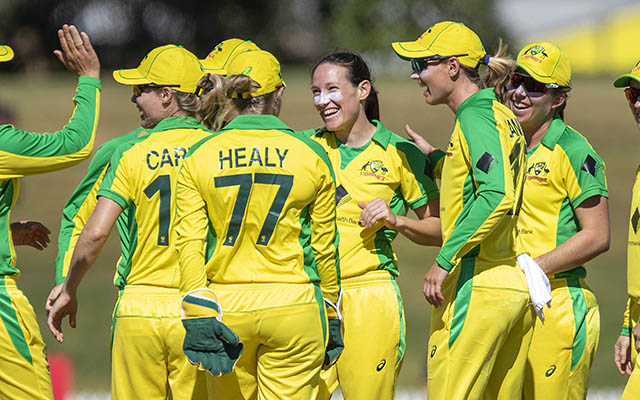 Cricket Australia (CA) has put forth the itinerary of the 2021-22 home summer, starting with a series against India Women, the dates of which are yet to be announced, and ending with a five-match T20I series against Sri Lankan Men. They would also be hosting New Zealand for an ODI and T20I series. However, the biggie comes in the form of the men's and women's Ashes.
The men's Ashes gets underway on December 8 with the final Test from January 14. Brisbane, Adelaide, Melbourne, Sydney, and Perth are the hosts of the matches. The women's Ashes starts on January 27 followed by three ODIs and as many T20Is.
"We would absolutely love for the English fans to come. We speak to the Barmy Army a lot and they would absolutely love to be here to support, but I think everyone understands the current situation," CA's interim Chief Executive Officer Nick Hockley said.
"It's pleasing to see the vaccine roll-out in Australia, and it's also encouraging to see the UK opening up so we just have to watch and hope. But our current thinking is there are likely to be international travel restrictions in place up until the end of the year," he stated.
Afghanistan to play one-off Test against Australia
Afghanistan were scheduled to play a solitary Test match last year on Australian soil. However, due to all the complications caused by the ungodly COVID-19 pandemic, the match had to be postponed. The game is now set to start on November 27, 2021, at the Blundstone Arena. The match takes place just before the men's and women's Ashes start.
"We're thrilled they're able to come this year. It was a huge disappointment they were unable to tour last year. I've been speaking to the Afghan ambassador here, and I know the entire Afghan community in Australia is extremely excited so I'm certainly hoping as many of them as possible will be making the trip to Hobart," Hockley added.
For the time being, the Aussies are set to tour the West Indies for an ODI and T20I series, starting July 9. Even as the T20Is would be played at the Daren Sammy National Cricket Stadium, Gros Islet, St Lucia, the ODIs will take place at the Kensington Oval in Barbados. Recently, CA named a 23-member preliminary squad for the same tour.
Here's the complete home schedule for the 2021-22 season:  
Women's Series v India 
Details TBC
Men's Test v Afghanistan
Nov 27 – Dec 1: Test match, Blundstone Arena
Men's Ashes v England
Dec 8-12: First Test, The Gabba
Dec 16-20: Second Test, Adelaide Oval
Dec 26-30: Third Test, MCG
Jan 5-9: Fourth Test, SCG
Jan 14-18: Fifth Test, Perth Stadium
Women's Ashes v England
Jan 27-30: Test match, Manuka Oval
Feb 4: First T20, North Sydney Oval
Feb 6: Second T20, North Sydney Oval
Feb 10: Third T20, Adelaide Oval
Feb 13: First ODI, Adelaide Oval
Feb 16: Second ODI, Junction Oval
Feb 19: Third ODI, Junction Oval
Men's ODI & T20 Series v New Zealand
Jan 30: First ODI, Perth Stadium
Feb 2: Second ODI, Blundstone Arena
Feb 5: Third ODI, SCG
Feb 8: T20, Manuka Oval
Men's T20 Series v Sri Lanka
Feb 11: First T20, SCG
Feb 13: Second T20, The Gabba
Feb 15: Third T20, Metricon Stadium
Feb 18: Fourth T20, Adelaide Oval
Feb 20: Fifth T20, MCG