Cricket Australia finds Josh Hazlewood's missing finger
Get every cricket updates! Follow us on
The Australia v Pakistan Test series is down and dusted but a photograph of Josh Hazlewood clicked during the third Test had fans puzzled. Cricket Australia posted an image of Hazlewood appealing during the last match on their Facebook page while wishing him on his birthday. While everything looked normal, a few fans noticed that the pacer missed a finger on his right hand.
A close look and one could notice the 26-year-old probably had no right ring finger. But that wasn't the case. Then was it a Photoshopped image? That didn't appear to be it either. CA then got in touch with the photographer who clicked it and he said, "I had no idea until I saw the picture used on Facebook," King told cricket.com.au.
He went back and checked the original image file with him and since they never use Photoshop was certain something was not in place. He zoomed in and discovered the answer to the mystery. "I thought, 'that's my photo!' but I hadn't noticed any missing finger on Hazlewood before.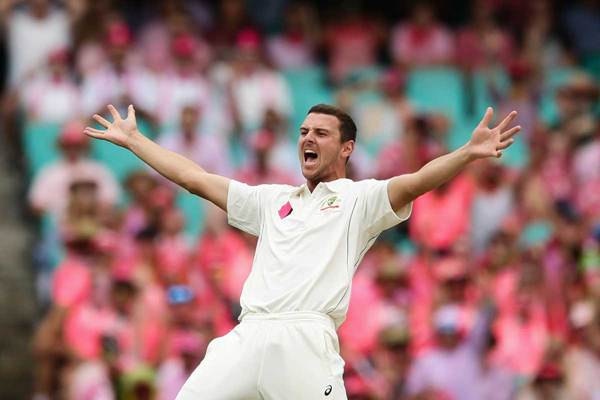 "I went back to the original file and checked it and yeah, the finger was missing. I couldn't work it where it had gone.
"But absolutely no Photoshop was involved, we do not do that."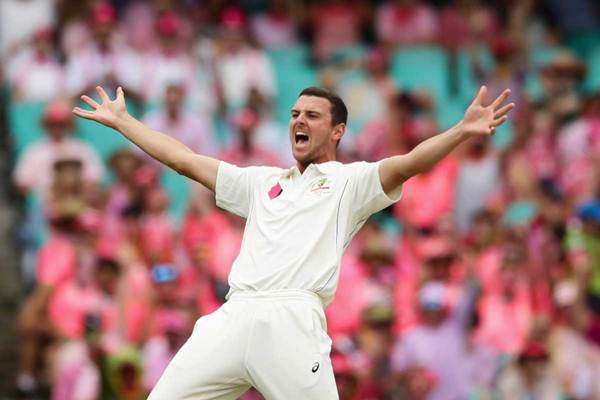 The photographers these days take multiple shots to snap the best frames and King analyzed it all. "When you see the sequence, all the earlier images are fine," he said.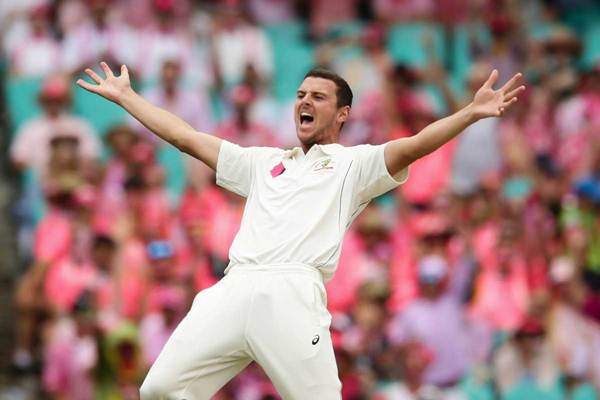 So it turns out it was sort of an optical illusion of sorts and the frame of the image he chose to publish obstructed the view of his ring finger and thus it appeared that he only had four. "He kind of rolls his hand as he moves and slowly the ring finger is obscured. It was just by chance that I chose that one frame where the finger is entirely obscured to publish."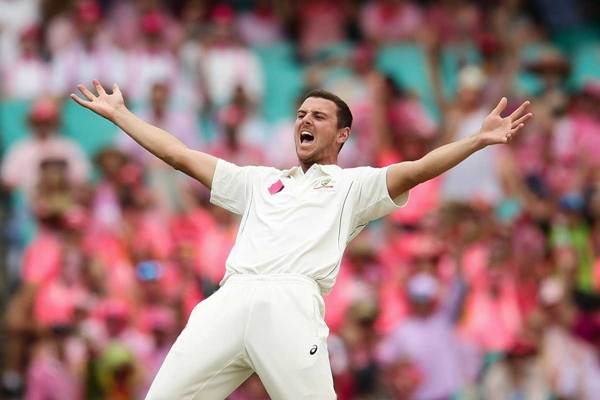 Here is the post from the CA Facebook page: