Cricket Australia lays off staff due to economic crisis caused by Coronavirus outbreak
Major cricket boards including ECB, CA as well as BCCI have been hit by the wrath of the coronavirus pandemic.
Updated - Apr 17, 2020 2:07 pm
83 Views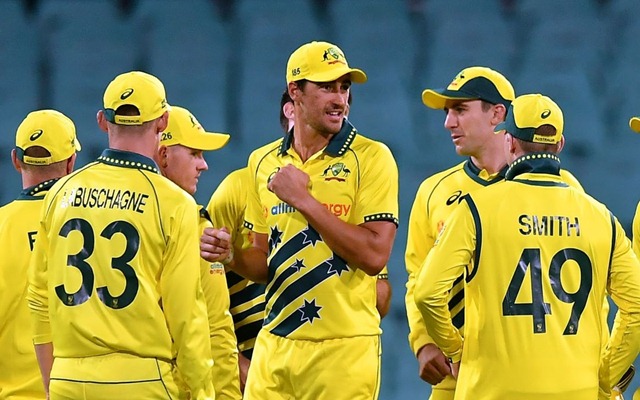 Follow us on Telegram
The coronavirus pandemic has taken a toll on all sporting activities across the globe. More than 1 lakh deaths have occurred due to the outbreak of COVID-19 and amid this stern atmosphere, the resumption of sporting events looks bleak. All major sporting tournaments have either been called off or postponed in the wake of the pandemic. Be it IPL 2020 or Tokyo Olympics, major sporting events have been hampered due to the coronavirus outbreak.
Due to the current situation, many cricket boards have incurred losses due to the inactivity in the cricketing scenario. Major cricket boards including ECB, CA as well as BCCI have been hit by the wrath of the pandemic.
As a result, Cricket Australia has announced it is laying off most of its administrative staff and will run a skeleton operation until at least mid-year due to coronavirus debacle. CA informed its majority of the staff members that from April 27, they've to remain home on reduced pay.
The reduced pay is reportedly going to be 20 per cent of their regular salary. As international and domestic cricket in the world has been postponed indefinitely, CA chief executive Kevin Roberts said the game had to cut costs.
"The impacts on the sports industry of the coronavirus pandemic are bigger than any one sport," Roberts said in a statement as quoted by Times Now.
Cricket Australia optimistic about T20 World Cup 2020
"Cricket Australia — like all sporting bodies — is planning for a return to training/play, although no one is certain when this will be possible at this stage, and many scenarios are being considered," he added. Roberts is hopeful that fans would witness the resumption of matches by June 30.
Cricket Australia has also revealed that it is optimistic about the action-packed 2020-21 home schedule which includes two major events– T20 World Cup 2020 and Test series against India. According to reports, the Australian board authorities are ready to provide the Indian team with a new luxury hotel with training facilities while they undergo their mandatory quarantine. Setting up the base in the luxury hotel would help players to avail top training facilities during their 14-day quarantine period.
Follow us on Google News