Cricket included in the list of events for Asian Games 2022 in Hangzhou
Cricket had been included in the Asia Games in the 2010 and 2014 editions.
Updated - Mar 3, 2019 3:14 pm
1.4K Views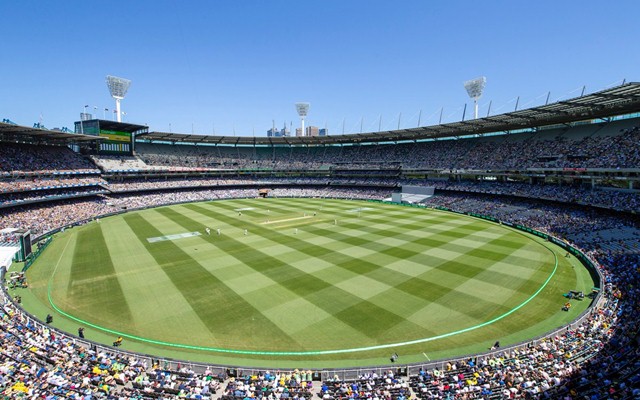 The 2022 edition of the Asian Games, scheduled to be held in Hangzhou, China, will also see the return of cricket to the games as per media reports on Sunday. It has been learnt that the decision to include cricket in Asiad was taken by the Olympic Council of Asia's General Assembly.
Cricket had been included in the Asia Games in the 2010 and 2014 editions but was dropped from the 2018 edition which was hosted by Indonesia. This was mainly because of the absence of Asian cricket powerhouse India, as they decided to opt out of the game of cricket in the Asian Games giving the reason for the team's congested schedule.
The 2010 and 2014 edition of Asian Games in Guangzhou and Incheon respectively saw the game played in the T20 format. It is widely expected that the same format will be used in 2022 Asian Games. "There is a lot of time to go for 2022 Asian Games. In due time, we will discuss and decide," a BCCI official was quoted as saying on TOI.
Bangladesh the previous winner
OCA honorary vice-president Randhir Singh visited Hangzhou to search for a suitable venue for cricket last month which further gave support to the inclusion of cricket in the multi-sport event. Notably, Bangladesh had beaten Afghanistan to win the gold in Men's cricket event in 2010 and Sri Lanka won the gold in 2014 cricket event, beating Afghanistan again. In Women's events, Pakistan has won the gold in both editions of Asian Games in 2010 and 2014.
In 2014, the Olympic Council of Asia president Sheikh Ahmad Al Fahad Al Sabah had strongly reacted to India's decision to not send a team to Asian Games for the cricket event for the second time in a row and said, "I'm sorry that India, for the second Games, did not send a team. I respect their decision but I believe the people in charge are not interested in promotion of the game but only in making it a business, in making money out of it. They want to control the market and control the game."
OCA meeting also announced that Oceania countries including Australia will also be invited to participate in the 2022 Asian Games. Notably, Cricket was played in Commonwealth Games also in the 1998 edition, held in Malaysia. In the event, India and Pakistan had sent teams for the competition and even Sachin Tendulkar participated in the event. The Gold medal was won by South Africa, which were led by Shaun Pollock, who beat Steve Waugh led Australia, which won the silver medal.