Cricket is a gentleman's game, so play like a gentleman: Mohammad Asif
Updated - Jul 12, 2016 11:12 am
64 Views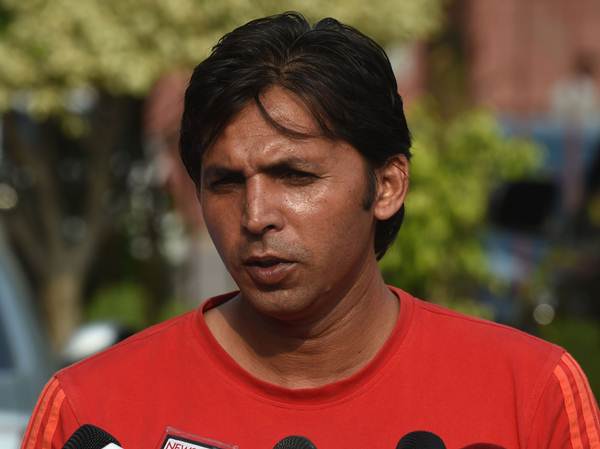 Former right-arm pacer Mohammad Asif, who last played for his national side Pakistan in 2010, opened up about his ban from cricket and time he spent in jail after he was found guilty of spot-fixing at Lord's in 2010.
In an interview with BBC Sport, Asif revealed that the hardest time of his life was when he was in prison for six months in England. "The first couple of days in prison were pretty hard for me, within a day you step down from being a national hero to suddenly ending up in jail – It's quite hard." He said.
Six years ago, in September 2010 the ICC suspended three Pakistan players – Mohammad Amir, the then second-ranked Test bowler Mohammad Asif and Salman Butt – on allegations of what was later defined as spot-fixing. On 5 February 2011, the ICC had banned all the three players, Salman Butt for ten years, of which five were suspended, Mohammad Asif for seven years, of which two were suspended, and Mohammad Amir for five years.
After his ban, Asif was seen actively taking part in the ICC programs to reach out to youngsters to warn them about the consequences of spot-fixing.
"I have helped a lot with the Pakistan Cricket Board, visiting schools and regional teams to educate them to do right, I told them not to go wrong. Cricket is a gentleman's game, so play like a gentleman," Asif added.
When asked about his message to the people who believe that the spot-fixers should not come back, the 33-year-old said that everyone makes mistakes in life, but they should be allowed to move on. "Every human being has made a mistake," he said. "We made a mistake, we apologised and, after a mistake, everyone has the right to come back on track," he added.
Asif is currently playing club cricket in Norway to gain fitness and to get selected for the Pakistan domestic season in September. "I have a couple of good friends here. In Pakistan at the moment, it's quite hot, but here it's good for cricket, lots of greenery and nice weather. The next season is very important for me. I want to come back and play a good standard, international standard, so I need to work hard and train hard. My aim is to go with the team on the Australia and New Zealand tour."
When asked about Pakistan's chances of beating England in the upcoming series, Asif said, "Bowling side is quite better with Amir, Yasir Shah. I think our batting side will struggle in England. Amir can do again what he did before, English conditions are very useful for him. I miss them. I would love to play in English conditions. I can swing it both ways. You get a hundred partnership, then suddenly the clouds come over, the ball starts moving and you can get a quick five or six wickets." Asif concluded.