Cricket is special, but not the most important part of my life: Virat Kohli
He also mentioned the priority in his life eight years from now.
Updated - Jan 20, 2019 7:54 pm
879 Views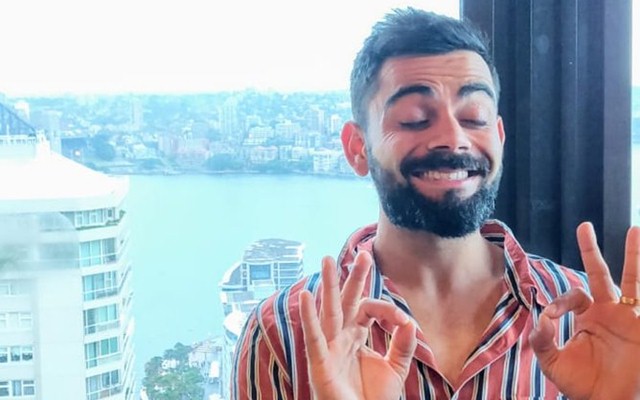 Virat Kohli is easily one of the most popular cricketers in the world. Kohli has the world talking about everything he does, be it on the field or off it. Kohli created headlines recently when he became the first Indian skipper to lead the nation to bilateral series wins in Australia in both Test and ODI cricket. Though he didn't have the best of series with the bat himself, his excellent captaincy was one of the talking points of the tour.
Not too long ago, Kohli launched his official app where he could interact with his fans a lot more. In his recent interaction, he was asked about his plans after eight-odd years. He revealed that his priority will be wife Anushka Sharma and his family. Cricket is a part of his life but it's not everything for him.
"Eight years down the line, priority would be family. Priority would be myself, Anushka and our family by then. Cricket is a part of life, nothing should be bigger than life. So I think the priority will be family, should be family. Cricket will be a very special part of my life. But it's not the most important thing in life is the way I see it.
I am blessed to be able to do it right now, it has to end one day. Eight years down the line, I think I will be totally focused on my family," Kohli said interacting on his app.
When I retire, I'm not going to pick up the bat again
In one of the recent press-conferences, the Indian skipper was asked about his post-retirement plans and whether he would play T20 leagues around the world. He explained that he might not pick up the bat again once he's done. The 30-year-old feels that he will be spent and he might not come back again to play again once he retires. He revealed that he can't even comment on the first thing he'll do once he bids adieu to the game.
"The day I'd finish, I'd be totally spent and that's the reason I am going to stop playing cricket. So, I don't see myself coming back again and again. I think once I'm done, I'd be done and won't be seen around the scene," Kohli had said.