Cricketing legends head make Hong Kong T20 Blitz their next destination
Updated - Mar 2, 2017 3:57 pm
72 Views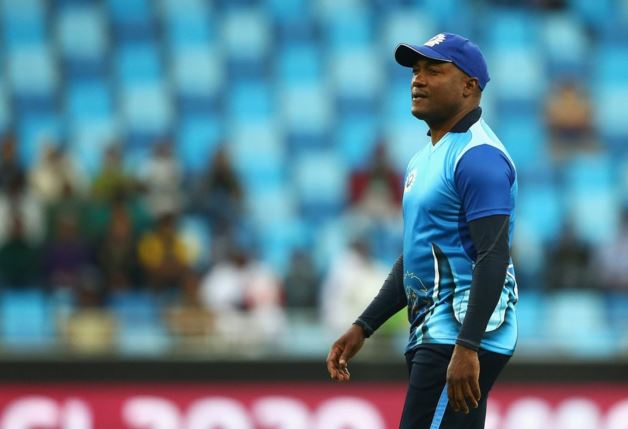 Follow us on Google News
The second edition of the Hong Kong T20 Blitz is creating a lot of buzz in the cricketing universe as players from around the world have signed up for the tournament in the South East Asian country. Last season, Michael Clarke came out of retirement to play in the league and proved to be the ice breaker among the greats as many followed him. The T20 Blitz will be played from March 8 – 12.
Legends like Kumar Sangakkara, Tillakaratne Dilshan, Shahid Afridi and Misbah-ul-Haq, are some of the big names who will feature in the tournament this season. Brian Lara will also be a part as a mentor for one of the Galaxy Gladiators Lantau team. Tim Cutler, Cricket Hong Kong's CEO, was of the opinion that you cannot count money for the experience of these players. "To have that talent playing alongside local players, you can't buy that kind of experience," he said while talking to AFP.
Tim also added certain points about other federations. He said, "We're the only associate (second-tier ICC member) to launch a franchise-based T20. There are lots of envious cricket federations around the world." Cutler was quick to add that Hong Kong is an easy place to start anything.
It has the capacity to host huge events being one of the major trading centers of the world. "Hong Kong is not known for its sporting prowess but it can run international events. It's an easy place to get things done. Outside, people are thinking, 'How can we be part of that?'" Cutler was quoted saying.
He also emphasized on the fact that even if one percent of China takes up cricket it will rise in the cricketing world within no time. Cutler said: "If China were to take up cricket if it picked up by just one percent, you're talking about a potentially huge market. The T20 gives us the potential of growing our audience in China and beyond, expanding into China and acting as a go-between."
There are some other big names who are participating in the league as well. The like of Samuel Badree, Darren Sammy, Ian Bell and much more. Let us know all the teams and their players.
Here are the squads of all the five teams.
Galaxy Gladiators Lantau
Mentor: Brian Lara
Overseas players: Kumar Sangakkara (SL), Jesse Ryder (NZ), Sohail Tanvir (Pak), Seekkuge Prasanna (SL), Assad Vala (PNG)
Domestic players: Anshuman Rath, Mohammad Awais, Mo Khan, Haseeb Amjad, Daniyal Bukhari, Courtney Kruger, Karandeep Singh, Arshad Haroon Mohammad, Ishaq Ibraheem Muhammad, Jason Lui, Sourav Kumar
HKI United
Overseas players: Misbah-Ul-Haq (Pak), Ian Bell (Eng), Samuel Badree (WI), Saeed Ajmal (Pak), George Munsey (Sco)
Domestic players: Jamie Atkinson, Tanwir Afzaal, Ehsan Khan, Daniel Pascoe, Kyle Christie, Moner Dar, Muhammad Balal, Devang Bulsara, Rory Caines, Ady Lee, Anas Khan
City Kaitak
Overseas players: Tillakaratne Dilshan (SL), Kyle Coetzer (Sco), Nicholas Pooran (WI), Rayad Emrit (WI), Chris Jordan (Eng)
Domestic players: Aizaz Khan (c), Nadeem Ahmed, Gareth Harte, Ryan Buckley, Waqas Barkat, Raag Kapur, Akbar Khan, Niaz Ali, Ankur Sharma, Sheryar Saeed, Siegfried Wai.
Kowloon Cantons
Overseas players: Shahid Afridi (Pakistan), Dwayne Smith (WI), Calum MacLeod (Sco), Tymal Mills (Eng)
Domestic players: Babar Hayat (c), Tanveer Ahmed, Shahid Wasif, Waqas Khan, Giacomo Lamplough, Ehsan Nawaz, Ahsan Abassi, Li Kai Ming, Muddasar Hussain, Angus Robson and Sunny Bhimsaria
Hung Hom JD Jaguars
Overseas players: Darren Sammy (WI), Mohammad Hafeez (Pak), Mohammad Naveed (UAE), James Franklin (NZ), Johan Botha (Aus)
Domestic players: Kinchit Shah (c), Nizakat Shah (vc), Ninad Shah, Chris Carter, Imran Arif, Simandeep Singh, Jangzeb Khan, Ashley Caddy, Skhawat Ali, Vishal Sharma
Follow us on Telegram