Cricket World Cup 2019: Sourav Ganguly terms India as favorites
Team India finished as the semi-finalists in the 2015 World Cup.
Updated - May 1, 2018 4:48 pm
4.5K Views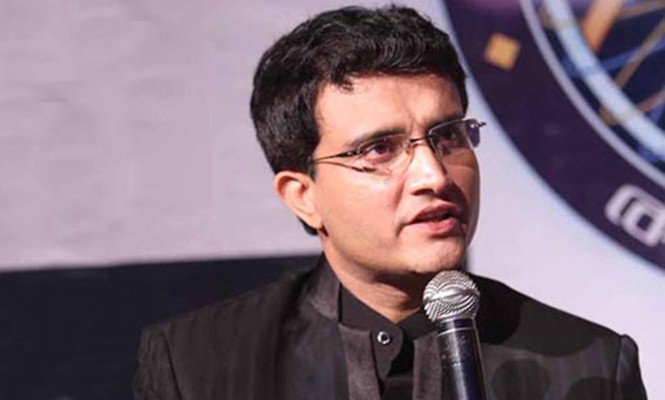 The schedule of the Cricket World Cup 2019 in England and Wales was recently announced with ten participating teams on the mission to attain the pinnacle of the ODI format. The previous edition of the tournament in 2015 was won by Australia when the Kangaroos beat the co-hosts New Zealand at the iconic Melbourne Cricket Ground (MCG).
Meanwhile, Sourav Ganguly affirmed Team India as the favourites to lift the championship during the launch of his autobiography 'A Century is Not Enough'. India have previously won the World Cup in 2011 and followed it up with the Champions Trophy title in 2013 and then emerged as the runners-up in 2017, which manifests their impressive run of form in England. The 45-year-old also mentioned there are no best teams in the world.
"We have a strong side"- Sourav Ganguly
"I don't believe in the word 'best' as different teams play well under different situations but we have a side which is very strong. We went to 2003 and 2007 World Cups as favourites, in 2011 we won and even now. It's all because of the culture of Indian cricket and the quality which comes out every time which makes Indian cricket special," Ganguly was quoted as saying by the media.
Comparisons between Sachin Tendulkar and Virat Kohli have been drawn frequently and Ganguly feels that Indian cricket is lucky to have the stalwarts in their ranks. The current chairman of the Cricket Association of Bengal (CAB) also talked about how the legacy of legendary Indian cricketers have been carried on as the game has progressed.
"We don't compare generations. Indian cricket is fortunate to see both of them. Every generation has produced champions. When Gavaskar (Sunil) finished, people thought who would take his place and then Sachin came. Later Dravid (Rahul) followed Sachin and look we now have Kohli," the former Indian skipper added.
Here is MS Dhoni's journey