Cricketer-turned-techie from Chennai to be part of cricket team in Germany
Venkatraman Ganesa had played with and against the likes of R Ashwin, Dinesh Karthik, M Vijay and L Balaji until 2006, all successful cricketers today.
Updated - Jun 8, 2017 12:06 am
3.4K Views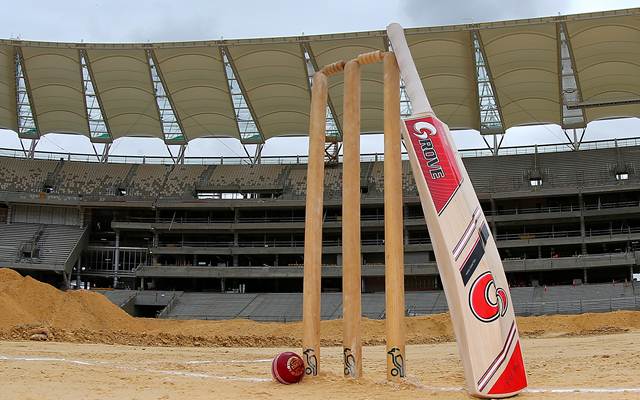 Many might not be aware of the fact that Germany has its own cricket team, much less know that a techie from Chennai will be part of it. Venkatraman Ganesan will now represent Germany in the ICC Division One European Championship. The tournament begins from June 11 and will be played in the Netherlands.
Ganesan had been rubbing shoulders with current members of the Indian Cricket Team at the junior level and in the TNCA first division league. He had played with and against the likes of R Ashwin, Dinesh Karthik, M Vijay and L Balaji until 2006, all successful cricketers today. However, Ganesan has received another chance to play the game he loved so much, but in a completely different environment and setting.
"I never expected this. I'm happy and excited. I had to quit cricket due to family circumstances in 2006. But now I'm part of a national team and my family has been a pillar of strength. It's not easy being a non-professional cricketer and trying to make it to the top. I have a daughter and a settled life here. Because of their support, I have been able to do the balancing act of an IT employee and a cricketer as well," Venkatraman told TOI from the Netherlands on Tuesday.
The story of Venkatraman Ganesan
Venkatraman Ganesan moved to Germany in 2012 after becoming an IT professional. Luck has led him towards a completely different direction. Despite Germany being a football-crazy nation, Ganesan said that the country indeed has a few cricketing clubs, which then sparked his interest towards taking up cricket all over again.
"I searched Germany cricket on the web and I found there were a few clubs playing 50-over and T20 cricket. Two years back, I realized there could be a cricketing future in Germany. I motivated myself and worked hard on fitness. I first represented a club in Mannheim city and then when I moved to Dusseldorf, I played for Dusseldorf Blackcaps Cricket Club," Venkatraman said."I did well for my state team Western Eagles and then scored a hundred in a national camp practice match in 2016 to make a name for myself," the 32-year-old added.
ICC rules that permit Ganesan to play for Germany
Although Venkatraman Ganesan isn't a German citizen, the ICC rules permitting a player to represent a country if he has been residing there for a minimum of four years have worked in favour of the Chennaiite.
Ganesan revealed that the sport is fast catching up in Europe, and that there are many cricketers from the Indian sub-continent who are making efforts to spread the game. Furthermore, he added that the captain of his team is Rishi Pillai, also an Indian. Ganesan is eager to win the tournament and see Germany progress to the next stage in the World Cricket League.
"If we win this tournament, which includes Austria, France, Belgium, Sweden and Norway, we will qualify for World Cricket League division 5. Our coach Steven Knox, a former Scotland cricketer, has been helping us a lot with his inputs," he said.
Adjusting to turf pitches a challenge
Venkatraman felt that the biggest challenge for his team will be to adjust to the turf wickets in ICC tournaments. "We only play on astroturf pitches here. But once we go out, we have to play on proper turf wickets. That's a big challenge. It is always cold and rainy here. The outfields are generally heavy and we have to mostly play lofted shots to score runs. It's difficult to rotate strike. But the cricketers are fit and quite a few naturally gifted pacers. There is passion..," he said.
Thanks to German Cricket TV, the game has managed to grab a foothold in the country and in Europe as well, Ganesan shared. "They have started capturing all the state matches and a lot of people watch cricket in social media as a result… A lot of us are trying our best to develop club cricket by finding sponsors and in creating good net facilities," he concluded.