Cricketers and their favourite Football Clubs
Updated - Jun 19, 2016 12:42 pm
13.3K Views
Cricketers and their favourite Football Clubs: We all are self-confessed cricket lovers. We are passionate about the game and we love to follow our cricketers. Ever wondered which sport Virat Kohli follows, or which team Graeme Smith routes for. The football season has started with lot of buzz.
Lets get to know Cricketers and their favourite Football Clubs:
1. Virat Kohli: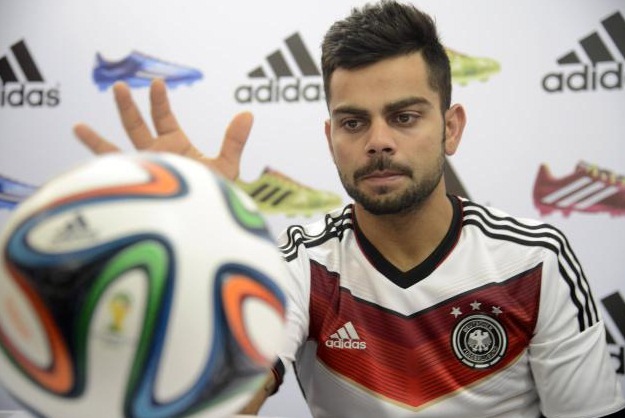 Follow us on Google News
The co-owner of FC Goa, Captain Kohli is a keen supporter of German Football team. Kohli was seen rooting for the world champions during the World Cup 2014. Kohli is a huge admirer of Philip Lahm in the German team. "I like Philipp Lahm. I like his work ethic. Probably he is one of those guys who creates most of the space for Germany,"
When it comes to clubs, Kohli is a fan of Real Madrid. Kohli said Cristiano Ronaldo and Lionel Messi are his two favourite international footballers. "Cristiano Ronaldo is my favourite, as well as Messi because he is also associated with Adidas.