Cricketers and their Game of Thrones Equivalents
Both cricket and GOT are two of the biggest sources of entertainment.
Follow us on Google News
The cricketing season is going on in full swing but what's making the headline is the fantasy TV series i.e. the Game Of Thrones. As all the fans across the world are pumped up with excitement, we bring to you a special feature for all the cricket fans who watch Game Of Thrones here.
We have a look at which cricketer's personalities match with their respective GOT character. Here are some of them.
MS Dhoni – Jon Snow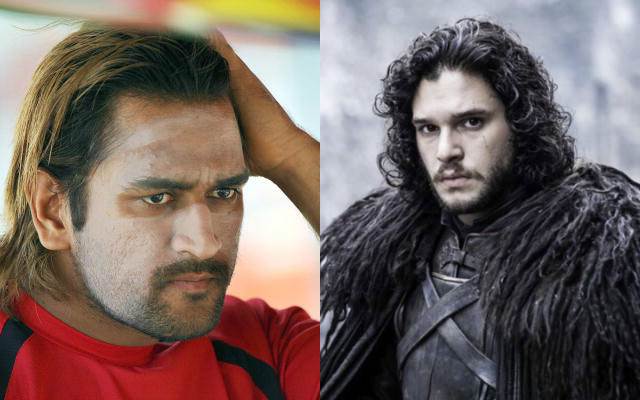 Jon has long hair while Dhoni has had long hair. Everyone assumed Stark dynasty was over after Robb and Ned Stark's death. However, the bastard went on to establish himself as the King in the North.
After the captaincy era under Ganguly, everyone wondered if we would ever find an able leader. The small town guy MS Dhoni stood up and went on to establish himself as a 2 time World cup winning captain.
Ben Stokes – Tormund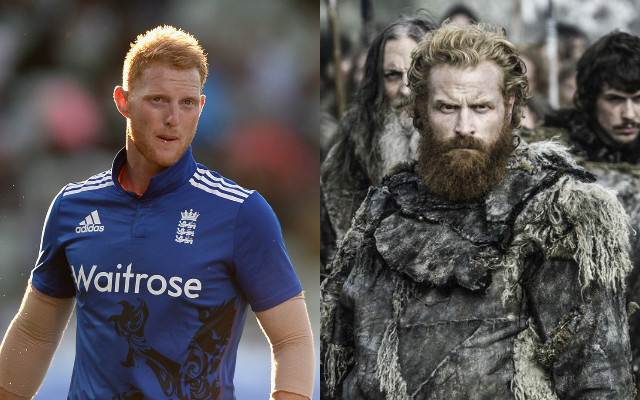 Both look really similar with blonde hair. While Tormund, in spite of being an aficionado among the wildlings went on to lose an important war against the Wall. As for Stokes, in spite of being a crucial player of the England setup, he lost an important battle against Carlos Brathwaite in the World T20 final. Both survived and are still doing well for themselves.
Yuvraj Singh – Ser Jorah
Both have been loyal servants, one for Team India and the other for Daenerys Targaryen. They were removed from their respective team after disappointing performances but both fought their way back again. Never say die attitude.
Chris Gayle – Mountain
Chris Gayle is the Universe Boss and so is the Mountain when it comes to battles. Both have an unimaginably great height and are really aggressive and staunch. Both love to go for the kill against their opposition and spare no one.
Virat Kohli – Khal Drogo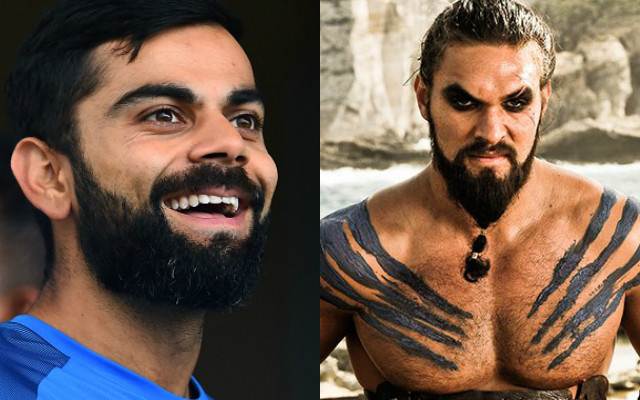 Both look really similar if you minus Khal's long hair. Both boast of an attractive beard. Both fell in love with some beautiful women, one with the ever sizzling Daneryes while other with the beautiful Anushka Sharma. Both like to lead their teams in a battle.
Rohit Sharma – Robb Stark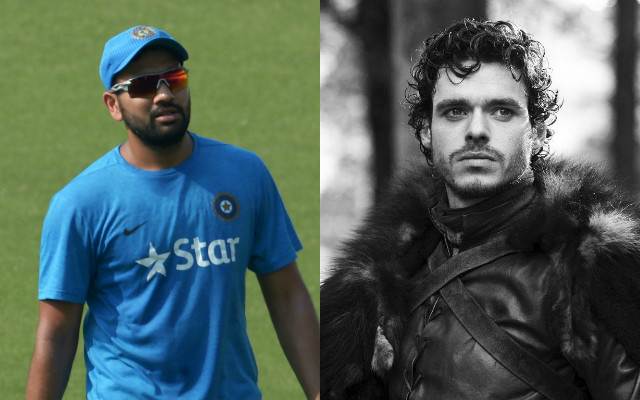 Robb won wars, Rohit won IPLs. Both look promising and were supposed to be the next big thing. Both Robb and Rohit excited us with their journies, had the potential to beat the best but end up disappointing and break your heart.
Alastair Cook – Theon Greyjoy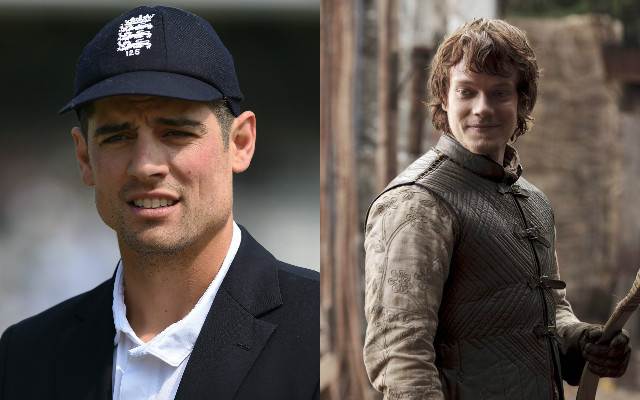 Both Alastair Cook and Theon Greyjoy went from being liked to being hated. While Cook had to lose his captaincy to gain back his fanfare, Theon also had to get rid of an integral part to gain some sympathy. Both were graced during their early days but left penniless as one removed KP while the other cheated Robb Stark.
Steve Smith – Joffrey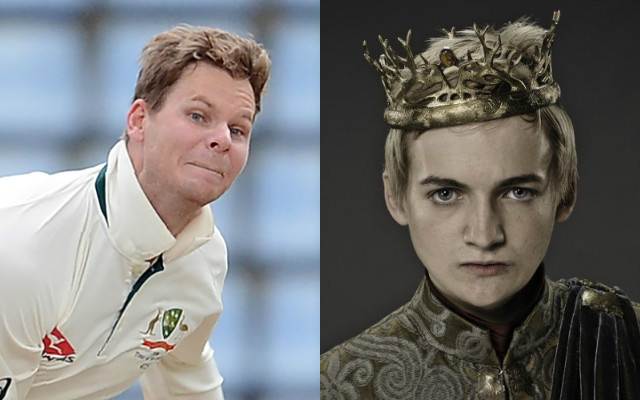 Steve Smith has inherited powers as the Australian captain while Joffrey had inherited powers sitting on the iron throne. Nothing ever seems impossible for them and both have a baby face too when it comes to the resemblance.
David Warner – The Hound
David Warner has the 'I don't care' attitude which is similar to that of the Hound. They don't give a damn as to what's happening around. Forget the captain, both would beat the shit out of their opponents.
Ajinkya Rahane – Samwell Tarley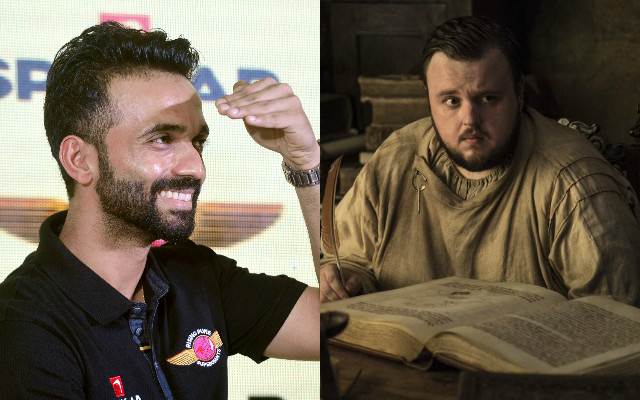 Both don't know how to fight their lone battles as they're really slow, one with the bat and other with the sword. However, they are equally effective with their knowledge. They may not help you win a battle but they can be the mastermind behind winning one.
Mickey Arthur – Ser Davos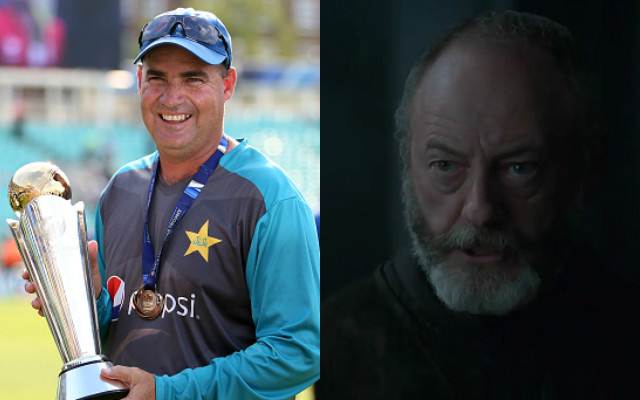 Both handled administration one for Stannis and the other for Australia; ended up losing wars and messing it up. Then Ser Davos handled the same for Jon Snow and ended up victorious against the Boltons. Mickey Arthur took things in hand for Pakistan, ended up with a victorious campaign in Champions Trophy 2017.
Ravi Shastri – Lord Baelish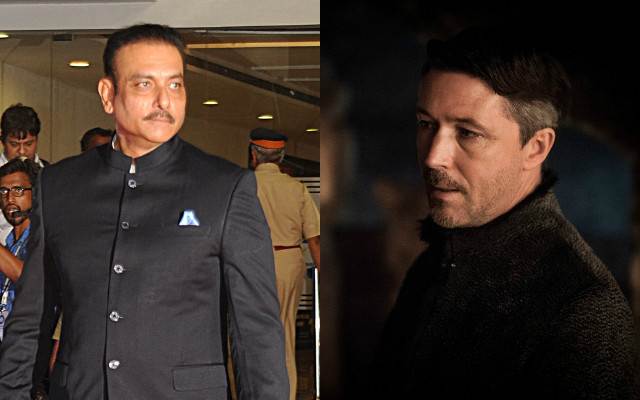 Both are really clever and have made friends with the most influential people. Also one keeps changing side, one from Lannisters to Sansa, while the other from commentary box to coaching. Always a relevant character in every story.
Follow us on Telegram