Cricketers salute the bravery of Indian soldiers who lost their lives in Ladakh face-off with China
According to Indian Army's statement, at least 20 Indian soldiers lost their lives during the face-off.
Updated - Jun 17, 2020 10:19 am
1.1K Views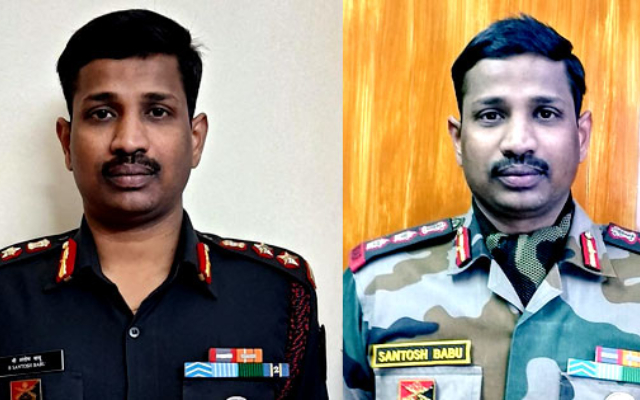 The entire whole is still suffering from the coronavirus pandemic which started after a new type of virus outbroke from China. However, if we keep aside the tension caused by the spread of the deadly virus, there is some clear evidence of political tension between India and China.
The two countries have been involved in border stand-offs in the Ladakh region since the start of May. On Tuesday night, the Indian Army released a statement stating, at least 20 Indian soldiers lost their lives after they were subjected to a violent face-off with the Chinese troops in Ladakh's Galwan Valley.
In the statement, it was stated, "During the de-escalation process underway in the Galwan Valley, a violent face-off took place yesterday night with casualties on both sides. The loss of lives on the Indian side includes an officer and two soldiers. Senior military officials of the two sides are currently meeting at the venue to defuse the situation."
Virender Sehwag, Shikhar Dhawan, and other cricketers pay their tributes to the soldiers
After this news arrived, former Indian cricketer, Virender Sehwag took note of the incident. He posted a tweet in the memory of a martyred soldier Col. Santosh Babu. He posted this tweet from his official Twitter handle. He expressed that he hopes China doesn't take part in such acts. He wrote, "Heartfelt condolences to Col. Santosh Babu who made the Supreme Sacrifice in action at the #GalwanValley. At a time, when the world is dealing with a serious pandemic, this is the last thing we need.  I hope Cheeni sudhar jaayein."
Along with Sehwag, another Indian cricketer posted a tweet and it was Shikhar Dhawan. The limited-overs opener posted a tweet and paid his tributes to the martyred soldiers. He wrote, "A sacrifice that will never be forgotten by the nation. Heartfelt condolences to the family and loved ones of the Indian Army officer and the two soldiers. Saluting your bravery, Jai Hind!#GalwanValley."
Both the cricketers have previously posted tweets about the Indian Army and martyred soldiers. It is good to see that cricketers are trying to spread this news encouraging young generations to take note of the happening of our country. Along with Sehwag and Dhawan, a few more cricketers also reacted.
Here are the tweets
Heartfelt condolences to Col. Santosh Babu who made the Supreme Sacrifice in action at the#GalwanValley . At a time, when the world is dealing with a serious pandemic, this is the last thing we need. I hope Cheeni sudhar jaayein. pic.twitter.com/PlvE9WStEY

— Virender Sehwag (@virendersehwag) June 16, 2020
A sacrifice that will never be forgotten by the nation. Heartfelt condolences to the family and loved ones of the Indian Army officer and the two soldiers. Saluting your bravery, Jai Hind! 🇮🇳 #GalwanValley pic.twitter.com/Kk2Wt0WdSs

— Shikhar Dhawan (@SDhawan25) June 16, 2020
A big salute to our bravehearts who have been fighting for our motherland day and night, only to protect us. My condolences and prayers to the family! Om Shanti! 🙏 #indiachinastandoff

— Ishant Sharma (@ImIshant) June 17, 2020
ए मेरे वतन के लोगों ज़रा आँख में भर लो पानी…जो शहीद हुए हैं उनकी ज़रा याद करो क़ुर्बानी। May the force be with the little one…and the families of the 20 martyrs. How we collectively (as a nation) respond to the Chinese misdeeds will define our future. Jai Hind 🙌 https://t.co/hFy2YImkwi

— Aakash Chopra (@cricketaakash) June 17, 2020
We will always be indebted to our jawans of #IndianArmy who lost their lives in #GalwanValley #JaiHind

— Irfan Pathan (@IrfanPathan) June 16, 2020
My condolences to the families of soldiers who've laid their lives fighting for motherland at #GalwanValley. We are extremely indebted to the brave soldiers for their supreme sacrifices. Let us salute their valour. May the bravehearts live in jannat.
Jai Hind 🇮🇳

— Mohammad Kaif (@MohammadKaif) June 16, 2020
My condolences to the families of the soldiers who laid their lives down at #GalwanValley. Myself & the entire nation will never ever forget your sacrifice. I salute your bravery. #JaiHind 🙏. pic.twitter.com/LtcsaVeDXl

— Amit Mishra (@MishiAmit) June 16, 2020
I salute the courage of our Indian soldiers who have been martyred at #GalwanValley

All these atrocities must stop and hope we can have a peaceful world where human life is valued.

My thoughts are with the bereaved families, I pray for their strength 🙏🏻

— Yuvraj Singh (@YUVSTRONG12) June 16, 2020
I salute the real heroes who laid down their life fighting for our motherland🇮🇳 #IndianArmy #GalwanValley

— Vijay Shankar (@vijayshankar260) June 16, 2020
🙏🙏🙏 Om Shanti https://t.co/JN8lNduU3Y

— Mithun Manhas 🇮🇳 (@MithunManhas) June 16, 2020
R.I.P our brave warriors. Thoughts and prayers with the families and loved ones…. #ChinaIndiaFaceoff pic.twitter.com/sUDdN1DXV9

— Aakash Chopra (@cricketaakash) June 16, 2020
Heartfelt condolences to Col. Santhosh Babu 's Family , and the other jawans who lost their lives, real heroes of our country Jaihind 🇮🇳 #Galwanvalley #IndiaChinaFaceoff

— subramani badrinath (@s_badrinath) June 16, 2020
Our brave soldiers have always stood up for the nation.. and yet again have sacrificed their lives at the #GalwanValley prayers and strength to our #IndianArmy Jai Hind 🇮🇳 #Ladakh #IndiaChinaBorder

— Rahul Chahar (@rdchahar1) June 16, 2020