Cricketing Trends on Social Media Today
Here's how the cricketers spent their day on social media platforms.
Updated - Jul 5, 2020 9:16 pm
341 Views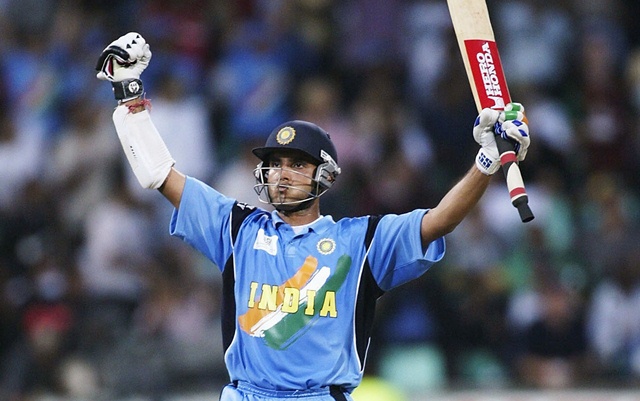 Follow us on Google News
Sourav Ganguly was undoubtedly one of the most successful Indian skippers. Be it his aggressive leadership approach or batting skills, the left-hander achieved respect and fame from every part of the globe. The current BCCI president reflected back on many events of his illustrious career, including the 2003 World Cup final defeat against Australia.
The Men in Blue paved their way into the final of the showpiece event by defeating every team in their way. However, the Ganguly-led side fell short of the finishing line after Australia clinched the coveted trophy by winning the final of the tournament. Ganguly, in a candid conversation with India's Test opener Mayank Agarwal, reminisced the memories and answered a few fan questions.
Meanwhile, on the auspicious day of 'Guru Purnima', a plethora of cricketers paid tribute to their coaches and mentors. The coach of a player plays a vital role in his journey to becoming an international player. Irfan Pathan, Rishabh Pant, and Unmukt Chand also paid tribute to their coaches and mentors on the occasion.
Wishes also poured in for India's badminton star PV Sindhu, who celebrated her 25th birthday. The badminton World Champion is considered one of the most decorated sportspersons of the country. Suresh Raina also extended birthday wishes to Sindhu and termed her 'pride of the nation'. Former India all-rounder Yuvraj Singh also wished the badminton star on the occasion.
1. Yuvraj Singh extends birthday wishes to PV Sindhu
Happy birthday @Pvsindhu1 🎂 wishing you a great day and year ahead. May you soar to new heights and continue to bring laurels to our country 🇮🇳 my best wishes. Stay safe 👍🏻

— Yuvraj Singh (@YUVSTRONG12) July 5, 2020
2. Rajasthan Royals wish 'GuruPurnima' to coaches
Making us better, stronger and wiser everyday. 🙏

Happy #GuruPurnima to all the coaches out there.#HallaBol pic.twitter.com/o35tOdX5fd

— Rajasthan Royals (@rajasthanroyals) July 5, 2020
3. Unmukt Chand shares a 'GuruPurnima' post
गुरुर ब्रह्मा गुरुर विष्णु गुरुर देवो महेश्वरः
गुरुः साक्षात्परब्रह्मा तस्मै श्री गुरुवे नमः #GuruPurnima pic.twitter.com/cH1Wbo1HsO

— Unmukt Chand (@UnmuktChand9) July 5, 2020
4. Irfan Pathan extends 'GuruPurnima' wishes to his coaches
Happy #GuruPurnima @ta_sekar sir and all the coaches who made an important contribution to my cricketing career. #GuruPurnima2020 #teacher pic.twitter.com/atRV6ifA84

— Irfan Pathan (@IrfanPathan) July 5, 2020
5. Suresh Raina wishes PV Sindhu a very happy birthday
Happy Birthday @Pvsindhu1 🎂🎂
Thanks for representing India, you are the pride of the nation. Keep inspiring ! Keep Shining!

— Suresh Raina🇮🇳 (@ImRaina) July 5, 2020
6. Rishabh Pant wishes 'GuruPurnima' to his coaches, teachers and mentors
गुरुर ब्रह्मा गुरुर विष्णु , गुरुर देवो महेश्वरः |
गुरुर साक्षात परम ब्रह्म , तस्मै श्री गुरुवे नमः ||
Extending my greetings to all my teachers, coaches & mentors on this auspicious occasion of #GuruPurnima 🙏

— Rishabh Pant (@RishabhPant17) July 5, 2020
7. Jemimah Rodrigues shares a 'smiling' picture
Ismile pleej 🌝

📸: @enoch_rodrigues pic.twitter.com/1bhG8DYxGa

— Jemimah Rodrigues (@JemiRodrigues) July 5, 2020
8. Manoj Tiwary shares a 'GuruPurnima' picture with his coach
A Guru always helps 2 get knowledge nd stands beside students Wen they have problems. It is an incomparable journey where d Guru leads from d visible 2 d invisible, from d material 2 d divine, from d ephemeral 2 d eternal. Thank U 4 my Guru 🙏 #GuruPurnima2020 #ManabSir #blessed pic.twitter.com/oOAPLQm456

— MANOJ TIWARY (@tiwarymanoj) July 5, 2020
9. S. Badrinath rues rainfall in Mumbai
Ohhh 😲 my … Mother Nature and her fury #staysafe #Mumbai #MumbaiRains pic.twitter.com/VTQLfq5zQE

— S.Badrinath (@s_badrinath) July 5, 2020
10. Hardik Pandya pays tribute to John Wright
Happy birthday John Wright sir! Thank you for playing a big part in the early days of my career. A big thank you also to all the teachers out there on #GuruPurnima 😊 pic.twitter.com/QGNgJID5Vp

— hardik pandya (@hardikpandya7) July 5, 2020
11. Krunal Pandya lauds the effort of John Wright on 'GuruPurnima'
Always looked up to you since Day 1 😝 Happy birthday John Wright sir.. Here's also recognising and appreciating all the efforts of teachers everywhere on #GuruPurnima. Thank you 🙏 pic.twitter.com/M92AwItJ0g

— Krunal Pandya (@krunalpandya24) July 5, 2020
12. Kuldeep Yadav shares 'GuruPurnima' picture to pay tribute to his coach
Happy Guru Purnima sir. Thank you for always backing me and helping me improve my skills.🙏🏻👏🏻 pic.twitter.com/250VtET6Gi

— Kuldeep yadav (@imkuldeep18) July 5, 2020
13. Mohammad Kaif pays tribute to John Wright
As a foodie,John Wright knew kebabs are main attraction & naan plays a supporting role.Yet, both need each other to make a perfect meal.Much like in cricket, where he let players take centerstage & stayed in the background.Happy birthday, John.Perfect that it's also #GuruPurnima pic.twitter.com/WHAJknCkmV

— Mohammad Kaif (@MohammadKaif) July 5, 2020
14. Kevin Pietersen gets irritated after a fan constantly reports him on Twitter
FFS! Whoever keeps reporting me, can you kindly just go away! pic.twitter.com/pDJ3AtLm8A

— Kevin Pietersen🦏 (@KP24) July 5, 2020
15. Sourav Ganguly reminisces 2003 World Cup final
You asked, Dada answered 🙂#DadaOpensWithMayank https://t.co/q3Ehfg0AFP pic.twitter.com/a1FQW14Dl3

— BCCI (@BCCI) July 5, 2020
Follow us on Telegram