Cricketing Trends on Social Media today
Here's how the cricketers spent their day on Twitter and Instagram today.
Updated - Jun 12, 2020 7:41 pm
122 Views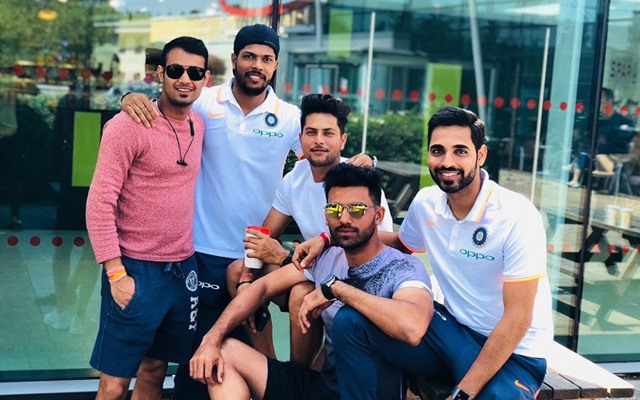 Follow us on Telegram
The cricketing trends on social media revolved around a number of events. David Warner, the Australian batsman, has posted yet another video on Tik-Tok. In the lockdown period, the southpaw has been able to stay in touch with his fans through the social media platforms. Kainat Imtiaz, the Pakistan women's cricketer, tried her hands in painting for the first time and seems to have done a pretty decent job. Yuvraj Singh is set to go live with Manchester United's Marcus Rashford. Yuzvendra Chahal, the Indian leg-spin bowler, will also be involved in some online camp on Sunday, June 14.
Mushfiqur Rahim, the Bangladesh wicket-keeper, has been trying his best to stay fit in the coronavirus pandemic. In the meantime, Shahid Afridi has continued helping out the needy in the grave situation. New Zealand's Lea Tahuhu also had some bowling drills and was refreshed. Shakib Al Hasan posted a video where his daughter Alaina was explaining the need of the hour in the present scenario. Chahal recalled some memories from the tour of New Zealand earlier this year.
Shikhar Dhawan, the Indian left-handed batsman, uploaded a video where he was seen, giving his son lessons of helping people out. Virat Kohli, the Indian skipper, posted a photo where he was seen, thinking hard on something. Ajinkya Rahane posted a throwback video where he was running with all his might. Kuldeep Yadav is itching to go back to the old days where hugging and handshakes were pretty much the norm.
1. David Warner's hilarious new Tik-Tok video
2. Kainat Imtiaz trying her hands at painting
3. Yuvraj Singh set to go live with Manchester United's Marcus Rashford
4. Yuzvendra Chahal joining an online workshop
5. Shahid Afridi helping people out through his foundation
6. Ajinkya Rahane's throwback to running sessions
7. Mushfiqur Rahim working as hard as he can
8. Lea Tahuhu training to get back in shape
9. Virat Kohli in thinking mode
10. Shakib Al Hasan's adorable post for daughter Alaina
11. Kuldeep Yadav's throwback to the old days
12. Veda Krishnamurthy with her dear ones
13. Shikhar Dhawan treating his son some values
14. Irfan Pathan's new video
15. Yuzvendra Chahal feeling special
Follow us on Google News