Cricketing Trends on Social Media today
Here's what cricketers were tweeting today.
Updated - Nov 19, 2020 9:16 pm
291 Views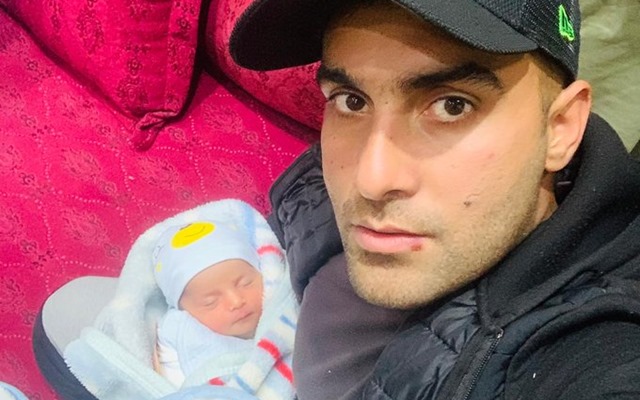 The Indian team is practising in isolation ahead of Australian series. As the series is expected to be tough, the team is sweating it out to make themselves better. Mayank Agarwal and Navdeep Saini posted pictures of practising in the net while Rishabh Pant surprised everyone. The Indian wicketkeeper, who is known for his chubby physique, posted a picture where he is cycling to lose his weight.
Pant was criticized on social media for his few extra fon social media during the IPL. He has been dropped from the limited-overs sides as well. It is finally the time for Pant to get in shape as he has a tough Test series ahead of him.
One of the posts that stole all the attention was a birthday wish. Virat Kohli, AB de Villiers, and Ben Stokes wished Joseph, Ian Bell's son through a video call. Ian Bell shared a video of his son's reaction who was stunned after watching it. Joseph is a big fan of cricket and his heroes made his dream come true.
Hashmat Shahidi, a cricketer from Afghanistan received good news as well. He has been blessed with a baby girl and the player shared the news on Twitter. Apart from that, Sheldon Jackson shared his ripped physique to provide a glimpse of his amazing fitness.
As IPL has just ended 9 days back, like us players are also missing it. Though David Miller didn't get many chances for Rajasthan Royals, he's missing being there.
1. A special birthday wish for Ian Bell's son
When cricket is life 😍…. What a very lucky lucky boy Joseph is! Huge thanks to these absolute legends for making one incredibly happy little boy on his lockdown birthday 🥳🙌🏼. @imVkohli @ABdeVilliers17 @benstokes38 pic.twitter.com/15sV63DybS

— Ian Bell (@Ian_Bell) November 19, 2020
2. Navdeep Saini creating fire in the nets
Charge Up pic.twitter.com/SUtCMNP2uX

— Navdeep Saini (@navdeepsaini96) November 19, 2020
3. Mayank Agarwal preparing for the Aussie challenge
Back at it. Prepping up for the challenge Down Under! 👊🏻💯#TeamIndia #Pumped #DownUnder pic.twitter.com/OALFL4U8B4

— Mayank Agarwal (@mayankcricket) November 19, 2020
4. Rishabh Pant trying to get back in shape
Charge up. ⛽️ Charge ahead 🚴 pic.twitter.com/4BUPI278QS

— Rishabh Pant (@RishabhPant17) November 19, 2020
5. Brandon McCullum sweating it out with Balckcaps
"Old Time Is Still A Flying…." Nice to be back on the tools with the lads. 🛠💪🏻 pic.twitter.com/Zm5I8vqa6X

— Brendon McCullum (@Bazmccullum) November 19, 2020
6. David Miller is missing Rajasthan Royals
When the memories hit you. #ThrowbackThursday #RR #IPL2020 pic.twitter.com/qHrR7fZgmJ

— David Miller (@DavidMillerSA12) November 19, 2020
7. Hashmat Shahidi is blessed with a baby girl
Alhamdulillah,
I and my family are blessed with a lovely Baby Girl. No Doubt"A daughter is one of the most beautiful gifts this world has to give." So happy to to finally hold this precious gift in my hands. Allah may shower you with blessings and happiness in life. pic.twitter.com/cYXdGaAH7l

— Hashmat Shahidi (@Hashmat_50) November 19, 2020
8. Rahul Sharma wished Sushmita Sen on her birthday
Wish u a very happy bday miss universe @thesushmitasen god bless you always 😊🎂💫🙏 pic.twitter.com/lIUjmgDHOy

— Rahul Sharma (@ImRahulSharma3) November 19, 2020
9. Sheldon Jackson showing off his ripped physique
Ageing well😉 @Arjunbasu98B pic.twitter.com/z1sEL2Rpvd

— Sheldon Jackson (@ShelJackson27) November 19, 2020
10. Ajinkya Rahane reveals how he is spending time in the quarantine
Listening to music and some podcasts. Perfect way to unwind after a productive week at the ground. Any suggestions on good podcasts I can listen to? #TimeOff pic.twitter.com/w2uVerth3g

— Ajinkya Rahane (@ajinkyarahane88) November 19, 2020
11. Chennai Super Kings wished happy birthday to Sakshi Dhoni
Super Birthday to our Super Thalaivi. Here's to some #yellove'ly times ahead! 😊💛 #WhistlePodu pic.twitter.com/E1sheKyrZ8

— Chennai Super Kings (@ChennaiIPL) November 19, 2020
12. Ravindra Jadeja shared a video of his net session
🔜 #TeamIndia 🇮🇳 pic.twitter.com/p0ksmsMjhw

— Ravindrasinh jadeja (@imjadeja) November 18, 2020
13. Stuart Broad weighs in on the new cricket stadium in Dallas
I look forward to my first visit to Dallas !

— Stuart Broad (@StuartBroad8) November 18, 2020
14. Mohammad Amir shared that he has flown to Sri Lanka for LPL
off to Sri Lanka 🇱🇰 pic.twitter.com/Hohfe9fxhJ

— Mohammad Amir (@iamamirofficial) November 18, 2020
15. Sohail Tanvir is travelling to Sri Lanka for LPL
pace is pace of course, on who can sleep more on the trip so @Usmanshinwari6 started from the bus. No two ways about it 😂😂😂

Off to Srilanka for LPL 🚀 need Duas pic.twitter.com/AkTECcD6m5

— Sohail Tanveer (@sohailmalik614) November 19, 2020