Cricketing Trends on Social Media today
Here is how cricketers spent their day on Twitter today.
Updated - Apr 20, 2020 7:28 pm
118 Views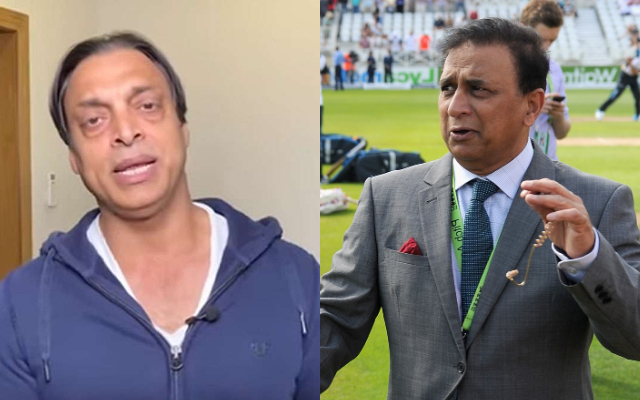 Follow us on Telegram
The wrath of coronavirus is still persistent across the globe and the world has witnessed over 1.6 lakh deaths so far. Talking about India, the crisis situation is still persistent in the country as more than 17000 people have tested positive so far and 543 deaths have occurred.
In such trying times, everyone has been suggested to stay indoors and most countries have implemented lockdowns to tackle the situation. India has also extended its lockdown till May 3 and many cricketers have been spreading awareness about the outbreak of coronavirus. Rishabh Pant also joined the bandwagon and urged everyone to stay home and stay safe in such a crucial situation. Pant's video message was shared by Delhi Police on their Twitter.
Many cricketers like Jason Roy and Nasser Hussain came forward and donated to Andrew Strauss' foundation to aid in the battle against coronavirus outbreak. In a hilarious tweet, Sanju Samson also shared his picture and suggested that it is still time to step outside of houses. Many cricketers have been spotted spending their quarantine time by doing home workouts.
Suresh Raina, who was set to don the CSK jersey in IPL 2020, shared a video where he can be seen working out indoors with his kids. With the postponement of IPL 2020, cricketers have no option left but to spend their quarantine period with family or on social media.
Meanwhile, Sunil Gavkasar lauded Shoaib Akhtar for his fast bowling forte and his sense of humour. The former Pakistan pacer also responded by saying that all the subcontinent players look up to a player like Gavaskar.
1. Suresh Raina works out during his quarantine time
Like many celebs, @ImRaina too is indulging in his workout routine during the #lockdown, albeit with a difference. He is getting the little ones involved too#SureshRaina #fitness #fitnessmotivation #StayHomeStaySafe @_PriyankaCRaina pic.twitter.com/DTej7dtDC5

— Delhi Times (@DelhiTimesTweet) April 20, 2020
2. Ahmed Shehzad celebrates his son's birthday
Extremely grateful to see all the wishes and messages for Ali's birthday.

My lil superhero is also enjoying his day with Baba❤️#Aliturns3 pic.twitter.com/HEBD6L94j6

— Ahmad Shahzad 🇵🇰 (@iamAhmadshahzad) April 20, 2020
3. Suresh Raina shares a heartwarming video amid coronavirus outbreak
*Feed The Hungry*

Let's Unite to Ignite the Fire in their homes… Again.

For more details – visit @nammyohodaan @phoolversha@nesswadia @go_garry @kanika.d @iamitsharma

Drone Shots: @MumbaiLiveNews pic.twitter.com/xs2D6p8SMY

— Suresh Raina🇮🇳 (@ImRaina) April 20, 2020
4. Rishabh Pant spreads awareness amid COVID-19 pandemic
We are in this together 💪#StayHomeStaySafe @DelhiPolice https://t.co/KKCoElnnbS

— Rishabh Pant (@RishabhPant17) April 20, 2020
5. Michael Vaughan donates in the wake of coronavirus outbreak
I've done the #RSF26challenge and donated to
the brilliant @RuthStraussFdn via https://t.co/0X6QvO9kzL. I nominate @StuartBroad8 @Hoggy602 & @NHoultCricket to have a go! Help save the uk's charities #twopointsixchallenge pic.twitter.com/CnKlPQhWzJ

— Michael Vaughan (@MichaelVaughan) April 20, 2020
6. Shoaib Akhtar lauds Sunil Gavaskar
Thanks for the love Sunny bhai. All the players in the subcontinent look up to you. https://t.co/VSjk2pYTc6

— Shoaib Akhtar (@shoaib100mph) April 20, 2020
7. Sreesanth shares a throwback video
@sreesanth36 clean bowled @msdhoni
Must watch it. https://t.co/lbet57A1uN

— 🇷 🇦 🇰 🇪 🇸 🇭 (@Rakesh786g) April 19, 2020
8. Jason Roy donates to the foundation of Andrew Strauss
Thanks for the nomination Andrew Strauss. I've just done the #RSF26challenge and donated to this amazing charity @RuthStraussFdn. I nominate @GordonRamsay @maxchilton and @josbuttler to have a go! Help save the UK's charities #twopointsixchallenge pic.twitter.com/Y4a4jKuTm2

— Jason Roy (@JasonRoy20) April 20, 2020
9. Sanju Samson suggests everyone to stay home
NOT YET !!😅
Stay home stay safe ! 🏠🙏🏼 pic.twitter.com/vOzxWy55Gb

— Sanju Samson (@IamSanjuSamson) April 20, 2020
10. ICC shares Suresh Rania's brilliant on-field effort
OUT or NOT OUT? 🤔

What do you think? pic.twitter.com/iMXDcFxoEj

— ICC (@ICC) April 20, 2020
11. Wahab Riaz reminisces his T20 debut for Pakistan
12 years ago today I made my T20 debut for Pakistan! Time really does fly. Made some awesome memories since then and hopefully many more to come inshaAllah!#PakistanZindabad 🇵🇰 https://t.co/628L4PReP7

— Wahab Riaz (@WahabViki) April 20, 2020
12. Dale Steyn shares a poll
Well there you have it. 🏏
You still have 3 hours if you wana change you're mind… pic.twitter.com/sqVfDR0gJ0

— Dale Steyn (@DaleSteyn62) April 20, 2020
13. Wasim Jaffer shares his Best T20 XI
This is my 'Best T20I XI' by picking
ONLY ONE player from a country:
1 @davidwarner31 (c) 🇦🇺
2 @babarazam258 🇵🇰
3 Kane 🇳🇿
4 @ABdeVilliers17 🇿🇦
5 @josbuttler (wk) 🇬🇧
6 @Russell12A 🇯🇲
7 @Sah75official 🇧🇩
8 @rashidkhan_19 🇦🇫
9 @IamSandeep25 🇳🇵
10 Malinga🇱🇰
11 @Jaspritbumrah93 🇮🇳

— Wasim Jaffer (@WasimJaffer14) April 20, 2020
14. Dinesh Karthik responds to RS Sridhar's challenge
.@coach_rsridhar alrighty coach. And btw you're grabbing at the ball, slow it down, not all can do a MSD 😉
Just for the record , I like the garden the most in this video , more than your swift moves also 😂 https://t.co/P4rlkENT8E

— DK (@DineshKarthik) April 20, 2020
15. Ravichandran Ashwin opens up on Spanish flu
#ReminisceWithAsh, E4, I take you 100 years back. The climate was eerily similar to what we're experiencing today. The world saw the outbreak of a deadly pandemic, Spanish Flu. NOT a single international cricket match that was played between 1914 & 1920!https://t.co/Qo5npx76ge

— lets stay indoors India 🇮🇳 (@ashwinravi99) April 20, 2020
Follow us on Google News