Cricketing Trends on Social Media Today
Here's how the cricketers spent their day on social media platforms.
Updated - Jul 26, 2020 8:58 pm
587 Views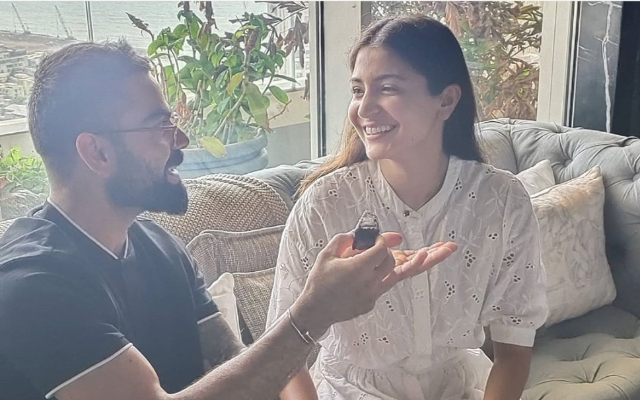 Follow us on Google News
Twitter was flooded with messages marking today's significance as the entire nation saluted the brave martyrs of 1999 Kargil War on the 21st anniversary of 'Kargil Diwas'. The Indian armed forces had defeated Pakistan on July 26, 1999. Since then, the day is celebrated as 'Kargil Vijay Diwas' to rekindle the pride and denote its significance.
Along with many prominent personalities, many cricketers including Manoj Tiwary, Parwinder Awana, Gautam Gambhir, Rohit Sharma and Suresh Raina paid tribute to those who had sacrificed their lives.
Meanwhile, Ramiz Raja also hogged the attention by sharing payslip of India's 1983 World Cup-winning team. India, in the final of the showpiece event, had defeated a dominant West Indies side to clinch the prestigious trophy. The players were given a daily allowance of INR 200 per for three days, amounting to a total of INR 600. On top of that, the match fee of the players was INR 1500, taking the total amount allotted to a player to INR 2100.
Meanwhile. India skipper Virat Kohli, while speaking to Mayank Agarwal on BCCI's show 'Open nets with Mayank', shared his experience of baking the cake for the first time in his life on the occasion of Anushka's birthday. Both Virat and Anushka have been quite active on social media amid the pandemic.
Many tweets also surfaced about the on-going Manchester Test between England and West Indies. England, after amassing 369 runs in their first innings, restricted West Indies to 197 to stay on top and increase their chances to win the Test and clinch the three-match series. Veteran Stuart Broad dazzled with the ball as he scalped a six-wicket haul to put cruise England a step closer towards the triumph.
1. Michael Vaughan enjoys Day 3 of England-West Indies Test
Morning morning … Day 3 pre game build up with @philtufnell !!! #ENGvWI pic.twitter.com/QWcFVwzRNk

— Michael Vaughan (@MichaelVaughan) July 26, 2020
2. Shikhar Dhawan salutes bravery of India Armed Forces on Kargil Diwas
21 years on, the Indian Armed Forces continue to protect and inspire each and everyone of us. Salute to their bravery! #KargilVijayDiwas #JaiHind

— Shikhar Dhawan (@SDhawan25) July 26, 2020
3. Ramiz Raja shares payslip of 1983 World Cup-winning Indian side
Had to reproduce this… will try to get a copy of what we got paid for the Indian tour in 86-87. I remember it to this date what I got: played 5 Tests and 6 ODI's and got paid Rs 55000. pic.twitter.com/kbmGMkVGqE

— Ramiz Raja (@iramizraja) July 26, 2020
4. Kuldeep Yadav pays tribute to brave heroes of the armed forces
I salute our brave heroes of the armed forces for upholding the honour & integrity of our nation and my deepest respect to every soldier for protecting our motherland.🇮🇳🇮🇳#KargilVijayDiwas2020

— Kuldeep yadav (@imkuldeep18) July 26, 2020
5. Deepti Sharma resumes training amid COVID-19 pandemic
Geared up to resume training in full swing thanks to SG pic.twitter.com/LEgNRIO4N1

— Deepti Sharma (@Deepti_Sharma06) July 26, 2020
6. Bishan Bedi opines on status of ongoing England-West Indies Test
Windies are paying fr trying to 'Sit'on the first Test win..a strategy prone to negatives galore…good luck to England for grabbing all opportunities to get into the 'driver's seat'..!!!

— Bishan Bedi (@BishanBedi) July 26, 2020
7. Irfan Pathan shares throwback pictures of his movie shoot
What an Interpol officer doing in Kolkata?? #shoot #movie #cobra #throwback @AjayGnanamuthu pic.twitter.com/0pucSw5VLH

— Irfan Pathan (@IrfanPathan) July 26, 2020
8. Shoaib Akhtar reminisces his playing days
Had plenty of artillery to choose from: bouncer, Yorker, in swing, out swing, reverse swing or a slower delivery. What would you prefer?
Either way I was coming to get you! #rawalpindiexpress pic.twitter.com/kLvRfndBMG

— Shoaib Akhtar (@shoaib100mph) July 26, 2020
9. RP Singh salutes Kargil heroes
The real meaning of courage, sacrifice and heroism. #कारगिल_विजय_दिवस #KargilVijayDiwas2020 #kargilheros #Kargil pic.twitter.com/cvb9Z5i0RE

— R P Singh रुद्र प्रताप सिंह (@rpsingh) July 26, 2020
10. Parvinder Awana salutes the 'real heroes'
Saluting the Real Heroes
Aap hain, toh hum surakshit hain.
Jai Hind 🇮🇳#KargilVijayDiwas 🙏 pic.twitter.com/BtV208wywM

— Parvinder Awana (@ParvinderAwana) July 26, 2020
11. Virat Kohli shares a throwback boomerang
😉👌👍 #Throwback pic.twitter.com/suQGlaYti7

— Virat Kohli (@imVkohli) July 26, 2020
12. Rohit Sharma remembers brave hearts of the country
Big salute and remembering the brave hearts of our country on this special day for constantly put their body on the line for us #KargilVijayDiwas

— Rohit Sharma (@ImRo45) July 26, 2020
13. Ravindra Jadeja pays tribute to the soldiers on Kargil Diwas
Fearless and valiant. Our soldiers put their lives on the line to keep us safe. I salute you. Jai Hind. #KargilVijayDiwas

— Ravindrasinh jadeja (@imjadeja) July 26, 2020
14. Virat Kohli reveals his best quarantine experience of baking a cake
From baking for his special someone in the lockdown to revealing the best smoothie makers in the team, @imVkohli answers it all on #OpenNetsWithMayank.

Part 2 of the show coming up soon on https://t.co/Z3MPyesSeZ. Stay tuned 😊😊@mayankcricket pic.twitter.com/IuvdfOST0Y

— BCCI (@BCCI) July 26, 2020
15. Navdeep Saini flaunts his fitness levels
Follow us on Telegram