Cricketing Trends on Social Media today
Here's how the fraternity spent their day on social media.
Updated - Jan 4, 2019 9:13 pm
332 Views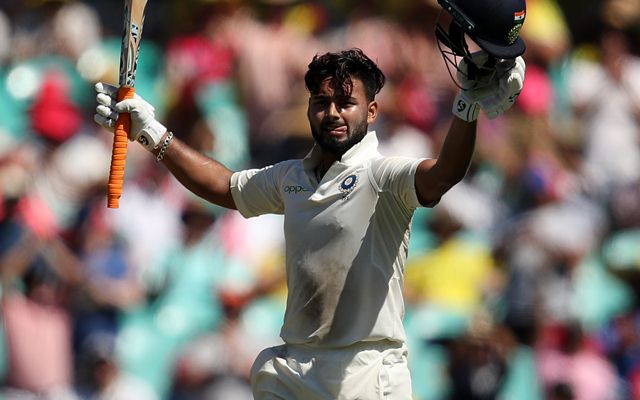 The cricketing trends on social media today revolved around India's superb performance in the fourth and final Test match against Australia. Cheteshwar Pujara was rock-solid as ever once again as his marathon knock ended on 193. Rishabh Pant also followed him and slammed a magnificent 159* while Ravindra Jadeja scored 81 which helped Team India post a mammoth total of 622 runs for the loss of seven wickets before Virat Kohli decided to declare their first innings.
A lot of former and current Indian cricketers tweeted for Pant and Pujara for their exceptional show. Their batting has all but ensured that India will win the series. Australia are in dire straits at the moment and have a mountain to climb in the first innings and it will be interesting to see how much they score in reply as the pitch is still a belter.
Meanwhile, Tim Paine was lauded for his sense of humour by many as he answered a reporter's call during the press conference. The likes of Tabraiz Shamsi, Michael Vaughan and Deep Dasgupta expressed their views about the same.
1. Ramiz unhappy with Pakistan team
Slithering downhill, fast, Paks chances in this test.. summation so far: at times unlucky with the ball and most times mighty bad with the bat!!!!

— Ramiz Raja (@iramizraja) January 4, 2019
2. Tiwary lauds
Brilliant batting by @cheteshwar1 nd @RishabPant777 to take Team INDIA 🇮🇳 to a winning position. Pujara's innings was a materclass 4 d youngsters who wants 2 become a test player in their career. His consistency is admirable 👌👏👍

— MANOJ TIWARY (@tiwarymanoj) January 4, 2019
3. Vaughan has his say
I like Tim Paine a lot and have a huge amount of respect for the way he is going about his business .. But you know your team are struggling when you are getting praised for answering a phone on a press conference .. #JustSaying

— Michael Vaughan (@MichaelVaughan) January 4, 2019
4. Pant wishes his mother
Happy birthday mom 🎂🎂🎂. You are the person who is always behind me no matter what. I love you so much. Thank you for taking all the stress of mine and making it yours can't even express my feelings in words. Love you happy birthday once again 🎂🎂🥳😘 pic.twitter.com/9XEaSPRUfB

— Rishabh Pant (@RishabPant777) January 4, 2019
5. Manjrekar praises Mayank
While lauding Pant's efforts with the bat, important to not forget the invaluable contribution of another young batsman, Mayank Agarwal.
Scores of 76,42 and 77 as opener in his 3 Test innings when the bowlers are fresh & raring to go. #AUSVIND

— Sanjay Manjrekar (@sanjaymanjrekar) January 4, 2019
6. Kaif lauds Pant
1st Indian wk batsman to score a hundred in England and now the first to score a hundred in Australia. Second highest run-getter in the series. And I know this is just a trailer. Congratulations @RishabPant777 ! pic.twitter.com/VBnecjmiQU

— Mohammad Kaif (@MohammadKaif) January 4, 2019
7. Clarke in awe of wall
193 for the WALL @cheteshwar1 what and innings, what a series, what a player. Test Match batting at its best 👏🏻🏏👌🏻

— Michael Clarke (@MClarke23) January 4, 2019
8. Hafeez works out
Daily work out 🏋️‍♂️ 💪🏼 give me strength & satisfaction & always give better chance to get success 👍🏼 pic.twitter.com/GSmlGOT4Z9

— Mohammad Hafeez (@MHafeez22) January 4, 2019
9. Gibbs analyses
Commentators analyzing the catch and the first slip. not mentioning that he's not standing square on but facing inward and one foot further back than the other. No wonder he keeps reaching for the ball. #SAvsPAK

— Herschelle Gibbs (@hershybru) January 4, 2019
10. Sehwag lauds Pant
Pantastic ! Wonderful 100 from @RishabPant777 , 2nd overseas century and now the 2nd highest run getter in the series after Pujara. Yeah Baby! Sitter pic.twitter.com/k8HNvJjFMm

— Virender Sehwag (@virendersehwag) January 4, 2019
11. Rashid is missing his father
I lost my father at a very critical time. I always wanted him to see me play @cricketworldcup. He is not with me however the love & support of my family, friends & fans was tremendous.Many thanks for all supporting messages & calls. Plz keep my father in your 🤲🏼#IMISSYOuDAD 😢

— Rashid Khan (@rashidkhan_19) January 4, 2019
12. Nabi tweets
See you Austarlia in2020 @ICC @rashidkhan_19 @ACBofficials @WahidWaissi @T20WorldCup pic.twitter.com/nGWZgqf1Bx

— Mohammad Nabi (@MohammadNabi007) January 4, 2019
13. Shamsi loves Paine's gestures
This is World Class from Tim

The game needs more of these kinda fun moments and a lot less of uptight and grumpy people wanting players to act like robots https://t.co/qrdvtLCxEP

— Tabraiz Shamsi (@shamsi90) January 4, 2019
14. Pujara thanks Patrick
This man has spent more time with me than his family in the last month. Thanks @patrickfarhart for all your help in keeping me up and running. Cheers to all the long evening sessions 🤗 pic.twitter.com/bWTvsZiVdO

— cheteshwar pujara (@cheteshwar1) January 4, 2019
15. Bhajji lauds
Well done @RishabPant777 superb 159 not out and @imjadeja 81 great partnership 204 runs for 7th wickets partnership..so happy to see this indian batting dominance over Aussie bowlers 💪✅🇮🇳🏏

— Harbhajan Turbanator (@harbhajan_singh) January 4, 2019