Cricketing Trends on Social Media today
Here's how the cricketers spent their day on social media platforms.
Updated - May 6, 2020 6:56 pm
228 Views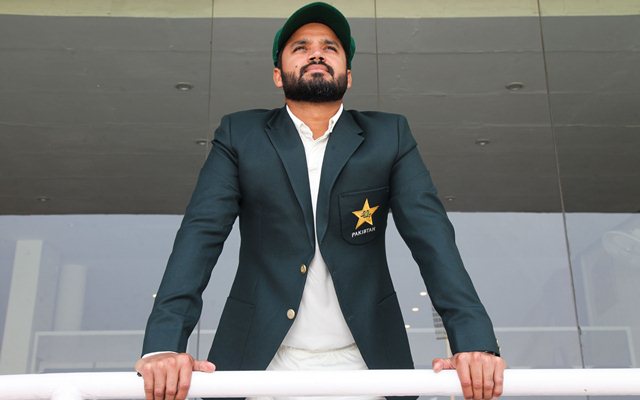 The cricketing trends on social media today revolved around a lot of events with the cricketers across the world even as the Coronavirus pandemic continued to affect human lives. It has been more than 40-45 days now that the cricketing action is stopped and the players are doing their best to keep themselves busy during this period. Some of them are still helping the poor people in these tough times.
Pakistan's Test captain Azhar Ali is one of them as he auctioned his bat for PKR 1 million and also his Champions Trophy 2017 jersey received the highest bid of PKR 1.1 million. All these funds will be donated to help the needy people who are struggling amid the pandemic. Shahid Afridi and Rumman Raees continued their social work as well as they assisted the helpless people.
Suresh Raina lauded Afghanistan veteran star Mohammad Nabi who launched an online fund-raising appeal for the vulnerable people during the lockdown. Meanwhile, Yuzvendra Chahal continued to be active on social media as he posted his workout video to motivate his fans and followers. Punjab cricketer Mandeep Singh also lifted weights and put out a video for his followers.
1. Azhar Ali announces the winners of the auction
I would like 2 announce the winners of auction @BladesOf_Glory got the bat for 1 million and Mr Kash Villani from California got the CT shirt for 1.1 million congrats and thank u 4 your support.Also like to thank Mr Jamal khan from new jursey who donated 10% of the highest bid.

— Azhar Ali (@AzharAli_) May 6, 2020
2. Kevin Pietersen playing Golf in quarantine
Just putting on a little clinic for all of you struggling with your golf swings…🕺 pic.twitter.com/dZvY5ywI8m

— Kevin Pietersen🦏 (@KP24) May 6, 2020
3. Shahid Afridi humbled by Raees' gesture of following his steps
Humbled by this gesture of yours @rummanraees15 ! Putting in my utmost efforts through @SAFoundationN to serve humanity. Let's make a difference together #HopeNotOut #DonateKaroNa https://t.co/2CAcp6Pf4c

— Shahid Afridi (@SAfridiOfficial) May 6, 2020
4. Suresh Raina lauds Mohammad Nabi for his social work
Well done brother 🙏!! Lots of love and best wishes ✅👌 https://t.co/gNWLCv3NVC

— Suresh Raina🇮🇳 (@ImRaina) May 6, 2020
5. Gautam Gambhir's another generous donation for the frontline workers
10,000 face shields for those who have shielded lakhs from death & destruction. Police, Security personnel, Sanitation Workers #ThankYouForBeingThere 🇮🇳 pic.twitter.com/Bkj2A1LLYj

— Gautam Gambhir (@GautamGambhir) May 6, 2020
6. Jemimah and Smriti's Double Trouble releases another episode
Episode 3 of #DoubleTrouble where Smriti and I had a great chat with the tennis legend @MirzaSania. Catch the whole episode by tapping on the link: https://t.co/J862x5UM72 🤘

PS: There is a special guest appearance 😉 Enjoy peeps!! @mandhana_smriti @baselineventure pic.twitter.com/FtwS3iPKxd

— Jemimah Rodrigues (@JemiRodrigues) May 6, 2020
7. Yuzvendra Chahal posts workout video for motivation
The pain you feel today is the strength you'll feel tomorrow..!! 🤝💪 pic.twitter.com/ymUhaEZID9

— Yuzvendra Chahal (@yuzi_chahal) May 6, 2020
8. Sreesanth posts a video
#kind20 pic.twitter.com/TKH7oEATv2

— Sreesanth (@sreesanth36) May 6, 2020
9. Mandeep Singh posts his workout video
Getting there ✌️ #fav #powerclean 🤙 pic.twitter.com/UHTugBK9IN

— Mandeep Singh (@mandeeps12) May 6, 2020
10. Aaron Finch's quarantine life summed up in a video
11. Shane Watson introduces next guest on his show
Who can guess the next legend on Lessons Learnt with the Greats? I took over 900 international wickets, I starred in a World Cup win for my country and I am still heavily involved in the game that I love. Find out tomorrow @stars_t20 #lessonslearnt pic.twitter.com/2TLRUhICJA

— Shane Watson (@ShaneRWatson33) May 6, 2020
12. Rumman Raees' helps poor people
I will endorse all brand for FREE who donate generously.

Join me in spreading smiles this Eid-ul-Fitr with @HamarayLoug

I urge brands to donate milk, diapers, clothes & eid packs for our children.

For donations contact @arsalanhshah #HamaraLoug #HamaraPakistan pic.twitter.com/h4lN6g7qpo

— Rumman Raees (@rummanraees15) May 6, 2020
13. Raina lauds Bhajji for his kind words in a video
Maybe it's time to see Life from a different perspective now and Bhajju Paa @harbhajan_singh each word that you've spoken will open our eyes. Humanity will win this War against #CoronaVirus #Covid19 pic.twitter.com/ELIHC1CjLb

— Suresh Raina🇮🇳 (@ImRaina) May 6, 2020
14. Vinod Kamble resorts to singing in lockdown
Listen till the end…🎶
My remix version for 'Laut ke aaja mere meet'! 😜
Which other songs can you tweak like this? pic.twitter.com/WBqfR14KVD

— VINOD KAMBLI (@vinodkambli349) May 6, 2020
15. Anil Kumble's classy click 
Spotted beauty & master of stealth. Leopard cub, #Kabini. #WildlifeWednesday @SonyAlpha #sonyalphaindia pic.twitter.com/ARaqI59Thf

— Anil Kumble (@anilkumble1074) May 6, 2020