Cricketing Trends on Social Media today
Here's a look at the way the cricketing fraternity spent their day on social media.
Updated - Dec 10, 2017 8:34 pm
1.3K Views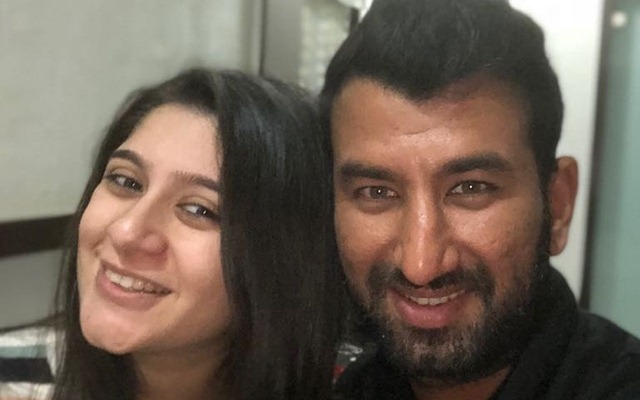 The cricketing trends on social media today saw the cricketers from all over the world interact with their followers across platforms.Angelo Mathews was delighted after breaking Sri Lanka's losing streak in ODIs in the first of the three-match series against India. The former England cricketer Matthew Hoggard was enjoying the snowfall. Stuart Broad clicked a wonderful view from the Belfry Hotel and Resort. Cheteshwar Pujara was enjoying the Sunday with his wife and posted an image of both together.
Shahid Afridi has his say on the debate between the T-10 Cricket League and Pakistan Cricket Board (PCB). Jonnny Bairstow was enjoying his time off the high intensity Ashes series in Western Australia. Virat Kohli was thrilled with the response his new brand One8 is getting from his fans. Suresh Raina was motivated on a super Sunday and shared a great thought for his followers. Ravichandran Ashwin celebrated the wedding anniversary of his parents and hailed them for their efforts throughout their life.
Subramaniam Badrinath was ready to do commentary of the first ODI between India and Sri Lanka in Dharamsala. VVS Laxman was having a superb time with Aakash Chopra and Deep Dasgupta at the scenic Stadium in Dharamsala. Kieran Pollard was busy doing an ad shoot during a day off in the onoing Bangladesh Premier League (BPL). Ian Bell was admiring his kids who were posing for a click in a snowfall. Mahela Jayawardena hailed Sri Lankan players for putting up a great show in the first ODI against India in Dharamsala.
Now let us have a look at some of the cricketing trends:
1. Laxman in Dharamsala
With my good buddies game plan @cricketaakash and deep point @DeepDasgupta7 at the most beautiful& picturesque HPCA ground,Dharamshala. pic.twitter.com/4vvqmJU4K3

— VVS Laxman (@VVSLaxman281) December 10, 2017
2. Delighted Mathews
Top effort by the boys.suranga set the tone by a fantastic bowlin display followed by others.2more games to go.

— Angelo Mathews (@Angelo69Mathews) December 10, 2017
3. Hoggard's love
Love snow days pic.twitter.com/8osYXiv9nM

— Matthew hoggard (@Hoggy602) December 10, 2017
4. Pollard's shoot
5. Happy Wedding Anniversary
One that lives with his whole family is always the richest in the world. Happy wedding day Appa and Amma. Thank you @prithinarayanan for arranging the dinner last evening. #happiness #myworld pic.twitter.com/kbCGGJOMQM

— Ashwin Ravichandran (@ashwinravi99) December 10, 2017
6. Broad clicks
A post shared by Stuart Broad (@stuartbroad8) on
7. Pujara's Sunday
Family time make Sundays so much better. pic.twitter.com/XF33ARcgtO

— cheteshwar pujara (@cheteshwar1) December 10, 2017
8. Afridi opines
Not sure what the fuss is all about? We should back T10/PCB and team owners. Let's consider it like any other league in the world, don't try and spin it for your agendas, Pakistan comes first for all of us!

— Shahid Afridi (@SAfridiOfficial) December 10, 2017
9. Jonny rides
10. Kohli thrilled
Loving the response to #One8. The #One8Crew seems to be growing by the minute! ??
You can also get it on Myntra: https://t.co/3pOTqXda76

— Virat Kohli (@imVkohli) December 10, 2017
11. Raina's motivation
Life is beautiful because it doesn't last #Happiness #sundaymotivation ✌️?✌️ pic.twitter.com/xwm9OUU2nK

— Suresh Raina (@ImRaina) December 10, 2017
12. Badri's job
13. Bell admires
Kids are in snow heaven today! Nice little @AVFCOfficial scarf to top off the ⛄️??#UTV #snowday pic.twitter.com/1a30JDXElU

— Ian Bell (@Ian_Bell) December 10, 2017
14. Vaughan has his say
Pretty sure the Duckett incident was nothing but a bit of lads play but you have to say going back to same bar as the Bairstow incident on the 1st night back in #Perth is bloody stupid !!! More Cricketing problems to worry about IMO #OnOn #Ashes

— Michael Vaughan (@MichaelVaughan) December 9, 2017
15. Manjrekar believes
This might take you by surprise, but the batsman best equipped to handle these conditions in this batting group is Mahendra Singh Dhoni.#dharamsala#IndvSL

— Sanjay Manjrekar (@sanjaymanjrekar) December 10, 2017