Cricketing Trends on Social Media Today
Here's how the cricketing fraternity spent their day on social media today.
Updated - Jul 2, 2018 9:36 pm
1.7K Views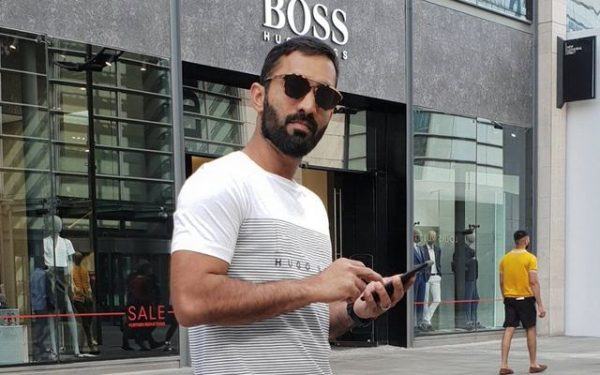 The cricketing trends on social media today revolved around the excitement of the first T20 International between India and England and also around Rahul Dravid's entry in the ICC Hall of Fame. Suresh Raina enjoyed his training session along with the coach Ravi Shastri and the bowling coach Bharat Arun ahead of the T20I series against England. The left-hander has made a come back to the Indian team and will be itching to score runs and seal his place for the World Cup.
The International Cricket Council (ICC) included Rahul Dravid in the Hall of Fame after which the cricketers poured in their wishes for the great man. Dravid is currently in England coaching the India A side who have reached the finals of the tri-series. They are facing England Lions in London currently and chasing the total of 265 runs to win the tournament. The great wall of the team also won the U19 World Cup for his country and is doing wonders to the Indian cricket.
Rashid Khan expressed his excitement to play for Sussex in the upcoming T20 Blast as the tournament is set to begin soon. Danielle Wyatt also looked thrilled with the leggie coming to her club. Both of them share a special camaraderie for each other and admire each other mostly on social media platforms. Dinesh Karthik was enjoying his time in England while gearing up for the upcoming T20Is against the home side.
1. Pant happy for Krunal
Congratulations @krunalpandya24 bhai for getting selected in T20 series against England . Make this opportunity count and do well bro💪

— Rishabh Pant (@RishabPant777) July 2, 2018
2. Bumrah with his sister
To the best sister ever happy birthday @JuhikaB 🎂🎂🎂😁 pic.twitter.com/phllYXd7Ae

— Jasprit bumrah (@Jaspritbumrah93) July 2, 2018
3. Ratra wishes Dravid
Congrats Rahul Bhai !! for getting included in #ICC #HallofFame #RahulDravid pic.twitter.com/tIXOAqanHF

— Ajay Ratra (@ajratra) July 2, 2018
4. Bhajji wishes the Wall
Proud of you jam ! A well deserved spot in the Hall Of Fame. Congratulations 👍🏻👍🏻 #RahulDravid #HallOfFame pic.twitter.com/onBFSqK2S8

— Harbhajan Turbanator (@harbhajan_singh) July 2, 2018
5. Special duo
Heartiest congratulations to Rahul on being inducted into @ICC 's Hall of Fame. Feel delighted for him . pic.twitter.com/orSiysdxFt

— VVS Laxman (@VVSLaxman281) July 2, 2018
6. Bhajji thanks jet airways
Thank you @jetairways mumbai ground staff for the support love and care..handling passengers at the airport is the most challenging task everyday.. keep up the great work..🙏👍 ✈️ Mumbai-London pic.twitter.com/45uItkqMiS

— Harbhajan Turbanator (@harbhajan_singh) July 2, 2018
7. Azhar pleased
Was a pleasure to attend #JashnETalat, a multi performance tribute to Legendary Talat Mahmood sb organised by @khaleeqrahman @saharzaman@saribrasoolkhan
Supported by @uthagainstspeed@rubarooHyd
Old melodies #Nostalgic. pic.twitter.com/voaw0mkUIp

— Mohammed Azharuddin (@azharflicks) July 2, 2018
8. DK chilling
Retail therapy time #manchester pic.twitter.com/MeNi5MUMWi

— DK (@DineshKarthik) July 2, 2018
9. Shoaib wishes
Wishing @VJURWA a very Happy birthday may you have a great year ahead! pic.twitter.com/l9m2D19oBX

— Shoaib Akhtar (@shoaib100mph) July 2, 2018
10. Raina adores Dravid
Heartiest Congratulations Rahul Bhai on being inducted into The #ICCHallOfFame. It's a moment of immense proud for the nation! 🇮🇳🇮🇳🇮🇳
Here's to many more such achievements ahead 👍 #RahulDravid #ICCHallofFame #TheWall #Cricket @ICC @BCCI pic.twitter.com/EJ9IKj6Bzc

— Suresh Raina (@ImRaina) July 2, 2018
11. Rashid excited for Sussex
Off to 🇬🇧 excited about @VitalityBlast can't wait to play for @SussexCCC C U Soon Guys 👍🏻👍🏻 pic.twitter.com/J5CnttbQ3y

— Rashid Khan (@rashidkhan_19) July 2, 2018
12. Gambhir congratulates
The 12-0 victory of @RajatSharmaLive group is a victory of honest intent over some needless faffing. Over the years, some loud mouths have done nothing for Delhi cricket. I am positive the new administration will take some solid developmental steps.

— Gautam Gambhir (@GautamGambhir) July 2, 2018
13. Raina enjoying with coaches
📷 After a great training session, posing with the two great men of our team.@RaviShastriOfc pic.twitter.com/doR17BWcaY

— Suresh Raina (@ImRaina) July 2, 2018
14. Kohli tweets
Good news, guys! You don't have to remember anything today. 😄 #IForgotDay #StayWrogn @StayWrogn pic.twitter.com/DrQA44HgJV

— Virat Kohli (@imVkohli) July 2, 2018
15. Wyatt recalls
🏏 @SurridgeCkt pic.twitter.com/KuQuRX8tyv

— Danielle Wyatt (@Danni_Wyatt) July 2, 2018