Cricketing trends in Twitter today
Updated - Sep 8, 2016 3:05 pm
38 Views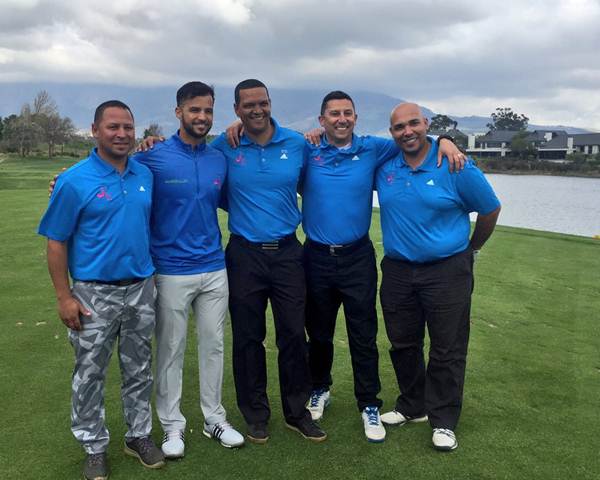 Cricketing trends in Twitter today saw tweets coming from all parts of the world. Former Pakistan off-spinner Saqlian Mushtaq continued having a fun time with his kids. Today, he was seen bicycling on the streets as his son captured it in a video. Virat Kohli shared some motivating stuff with his followers. Wayne Parnell snapped a quick selfie in an elevator when nobody was around. Kevin O Brien introduced everyone with Ireland's future second slip player.
Anil Kumble and Virender Sehwag spread the importance of education on the occasion of World Literacy day. Mitchell Johnson shared a throwback picture from his teenage years. Pakistani legend Wasim Akram urged the future generation players to be hungry while going through his medal collection. David Warner urged his followers to stay alert and help the depressed.
1.Success is just a state of mind
The t-shirt says it all.
That's all that matters, our state of mind makes us who we are and where we go. Bless All. pic.twitter.com/0klaWYRAdY

— Virat Kohli (@imVkohli) September 7, 2016
2. Wasim AKram's and prized possessions
So proud to have all my Lancashire and Pakistan medals I'm hoping the next generation are as hungry as I was #win pic.twitter.com/PfMWeqxXR0

— Wasim Akram (@wasimakramlive) September 8, 2016
3. A George Bailey fan spotted. Hope he got to meet his favorite
A local fan in Sri Lanka is chasing down the signature of George Bailey… #Joje pic.twitter.com/bGAWYSSK7T

— Peter Nevill (@pmnevill) September 8, 2016
4. 'Gin Lover' Ian Botham enjoys the latest 9 Moons creation
The latest innovation from @MartinMillerGin …..a must try for you Gin lovers "9 Moons " pic.twitter.com/vDq6EY0JVU

— Ian Botham (@BeefyBotham) September 8, 2016
5. A quick selfie when nobody is around 
THE GOOD OLD ELEVATOR PIC WHEN NOBODY IS AROUND. ??? #itsokwealldoit #hypem7n #capetown #ny @… https://t.co/a2ivhcZmsx

— Wayne Parnell (@WayneParnell) September 8, 2016
6. Saqlain Mushtaq tries bicycling 
Sons bike but still managed to ride it☺️ pic.twitter.com/7FwWHNPIX1

— Saqlain Mushtaq (@Saqlain_Mushtaq) September 8, 2016
7. JP Duminy, apparently, has become a pro golfer
I'm on the 13th hole at the @Pearl_Valley today. Greeting our @JP21Project golfers, apparently I'm the pro to beat ? pic.twitter.com/kBAAl9TvLV

— JP Duminy (@jpduminy21) September 8, 2016
8. Kevin O Brien with the future Ireland international!
Future second slip fielder I think! @IrishWomensCric @Irelandcricket #schnick #catchit pic.twitter.com/FevvKALGD2

— Kevin O'Brien (@KevinOBrien113) September 8, 2016
9. No shirts were common in the village, the bloody heat and humidity
So young ? must be at Dingo's place! He took the trophy in the frontyard/backyard chipped Comp… https://t.co/RjTQ7mpXkH

— Mitchell Johnson (@MitchJohnson398) September 8, 2016
10. Anil Kumble on World Literacy Day
Don't underestimate the power of literacy. #InternationalLiteracyDay pic.twitter.com/ACvOcUdURv

— Anil Kumble (@anilkumble1074) September 8, 2016
11. Virender Sehwag shares his wisdom
Padoge, Likhoge aur Kheloge to banoge Nawaab.
Play some sport and learn. Step out and play beyond video games.#InternationalLiteracyDay

— Virender Sehwag (@virendersehwag) September 8, 2016
12. A meaningful conversation could save someone's life.
RU OK? Take time out today to ask a passerby, a mate or a family friend RU Ok? A meaningful… https://t.co/YGwBvpGaSk

— David Warner (@davidwarner31) September 8, 2016
13. Wahab Riaz is thankful to his supporters 
Thnku each n every1 of you for ur support n love . Always remember me in ur prayers. Love u all.

— Wahab Riaz (@WahabViki) September 8, 2016
14. This is how the six machine's gonna enter every party from now on
This is how I will be entering all my parties, LIKE A BOSS! #CG6Party #6Machine #UniverseBoss… https://t.co/P4kUJy8Fjt

— Chris Gayle (@henrygayle) September 8, 2016
15. Azhar Mahmood end his coaching stint with Pakistan
I enjoyed every bit of working with you TeamPakistan. There were many highs and some lows but we learn from them. ?

— Azhar Mahmood (@AzharMahmood11) September 7, 2016
16. Rest in Peace DJ Cameron. Stephen Fleming remembers New Zealand's famous sports journalist 
Sad to hear of the passing of DJ Cameron. One of NZ's greatest cricket writers and sport journalists.Was tough but fair, old school respect

— Stephen Fleming (@SPFleming7) September 7, 2016