Cricketing trends in twitter today
Updated - Feb 12, 2017 8:40 pm
35 Views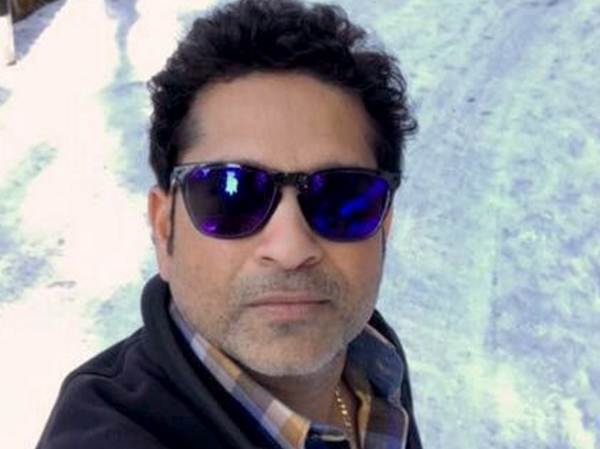 Today's edition of cricketing trends was bound to be flooded with congratulatory tweets to the visually impaired Team India who made everyone proud by lifting the T20 World Cup for Blind at the Chinnaswamy Stadium in Bangalore today. Former cricketers Sachin Tendulkar, Virender Sehwag and took to their twitter handles and wished the other Men in Blue on their brilliant success.
While Tendulkar was also enjoying a perfect vacation, VVS Laxman had a wonderful time in his school. While former Pakistan spinner and inventor of doosra Saqlain Mushtaq shared a wonderful meme, another legendary spinner Shane Warne was feeling the cold and chilly weather in London.
While Wayne Parnell witnessed blazing Sydney Sunlight during his takeoff, Amit Bhandari was impressed with Pradeep Sangwan's bowling in the ongoing Syed Mushtaq Ali Trophy. That said here are some of the best tweets from today's edition of cricketing trends
1. Youth has no age. Blessed to receive love of so many.
Youth has no age. Blessed to receive love of so many. pic.twitter.com/PbtljzdGus

— Virender Sehwag (@virendersehwag) February 12, 2017
Sehwag congratulates the other Men in Blue on winning the T20 World Cup
Congratulations to our #OtherMenInBlue on winning the T20 World Cup for the Blind. They have lit up smiles for a billion people. pic.twitter.com/sEZiz2mXxU

— Virender Sehwag (@virendersehwag) February 12, 2017
Hahaha ! Even Trump Ji knows this
Hahaha ! Even Trump ji knows this ,so what if he is fake. What this says is absolutely true. For admissions call 9711188700 or sisj.in pic.twitter.com/XpgnVouyzQ

— Virender Sehwag (@virendersehwag) February 12, 2017
2. Stuart Broad can't wait to see his horse in the racing tracks
Can't wait to watch him race! ?? pic.twitter.com/I8tJX1abC9

— Stuart Broad (@StuartBroad8) February 12, 2017
3. Sachin Tendulkar enjoying a perfect vacation
Sun, snow and shades – Perfect set-up for an amazing vacation. pic.twitter.com/Fkk93nipZH

— sachin tendulkar (@sachin_rt) February 12, 2017
The "Little Master" congratulates the visually impaired Indian team on winning the T20 World Cup
Nothing is impossible & Team India proved it once again by winning the #BlindWorldT20! Fantastic!! pic.twitter.com/OkEJf2W4Nd

— sachin tendulkar (@sachin_rt) February 12, 2017
4. VVS Laxman had a wonderful time in his school
Always a great feeling visiting my school #LittleFlower & meet the teachers who had a huge influence in my life?Can't thank them enough? pic.twitter.com/AH07fj1kFJ

— VVS Laxman (@VVSLaxman281) February 12, 2017
5. Saqlain Mushtaq shares a wonderful meme
Very true pic.twitter.com/v6Sf31FScv

— Saqlain Mushtaq (@Saqlain_Mushtaq) February 12, 2017
6. Holy crap it's cold here in London
Holy crap it's cold here in London !!!! ⛄️❄️ https://t.co/f2S9exJdCp

— Shane Warne (@ShaneWarne) February 12, 2017
7. Wayne Parnell witnesses Blazing Sydney Sunset during takeoff
Blazing Sydney Sunset during takeoff ✈️. #iphoneography #potd #views #sydney @ Sydney, Australia https://t.co/SIHh8K7k9G

— Wayne Parnell (@WayneParnell) February 12, 2017
8. Jason Gillespie had a brilliant few days with ACA players
Had a brilliant few days with the @ACA_Players Masters in the Barossa and Strathalbyn.
2 games in 3 days, can barely move now! #sore

— Jason Gillespie (@dizzy259) February 12, 2017
9. Harbhajan Singh congratulates the visually impaired Team India on lifting the T20 World Cup for Blind
Congratulations on winning T20 world cup for the blind. Amazing. Hats off!

— Harbhajan Turbanator (@harbhajan_singh) February 12, 2017
10. Amit Bhandari is impressed with Pradeep Sangwan's pace in the Syed Mushtaq Ali Trophy
Syed Mushtaq ali trophy #Pradeep Sangwan bowls 145 kph few bowler bowls at this speed ?????

— Amit bhandari (@Amitbhandari110) February 12, 2017
11. Play of the day yesterday without a shadow of doubt goes to JK Rowling
Play of the day yesterday without a shadow of doubt goes to @jk_rowling ??????? #justwonderfultowatch

— Matt Prior (@MattPrior13) February 12, 2017
12. Usain Bolt is a real Caribbean guy and a true champ
#IamBolt movie/documentary is proper ??. @usainbolt is a Real Caribbean guy and true champ. #legendarystatus.

— Wayne Parnell (@WayneParnell) February 12, 2017
13. Mitchell McClenagahan happy to resume bowling after injury lay off
Nice to be back bowling ? https://t.co/wW2nK9amM8

— Mitchell McClenaghan (@Mitch_Savage) February 12, 2017
14. Damien Martyn shows the sliding graph rate of Twitter compared to Facebook, Instagram and Snapchat
Here's how slowly Twitter has grown compared to Facebook, Instagram, and Snapchat https://t.co/I20viO17SJ

— Damien Martyn (@damienmartyn) February 11, 2017
15. James Taylor catches up with Jonny Bairstow
So good to catch up with this legend @jbairstow21 it's been too long! #TopMan #Roomie ? https://t.co/O4583M2Jo0

— James Taylor (@jamestaylor20) February 11, 2017