Cricketing trends in Twitter today
Updated - Mar 4, 2017 10:13 pm
40 Views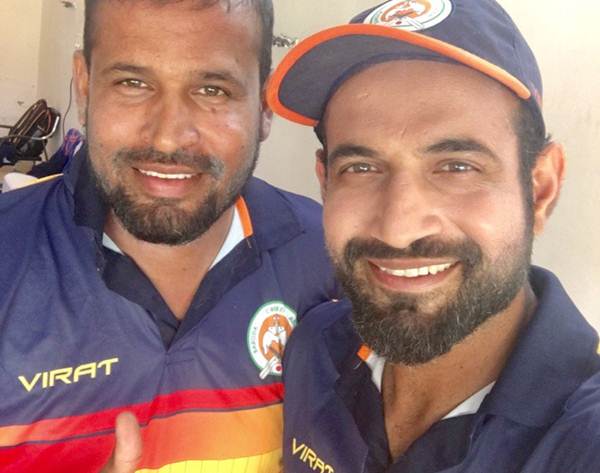 Cricketing trends in Twitter today saw tweets coming in from all around the globe. Most of the talks and the social media feeds of the day encircled around the international cricket action and the build-up to the PSL finals. India were seen struggling against Australia in the Bengaluru Test as well. The day was not a good one for the other hosts of another series too. New Zealand were beaten in their own backyard by South Africa. Wasim Akram looked excited at the prospect of commentating in the PSL finals at Lahore.
Meanwhile the English pacer Stuart Broad could not stop admiring the beauty of the food based article that he read on the day. Former Aussie cricketers were pleased to see Australia dominate the proceedings on day 1 of the Bengaluru Test. Adam Gilchrist called it to be a great day for the team, while Jason Gillespie remarked the inability of the Indian batsmen to judge the lines of Aussie spinners. Australian skipper Steve Smith too, was very pleased with the way Nathan Lyon bowled on the day. He is now keen on dominating the proceedings on day 2.
Indian spinner Harbhajan Singh did not shy away from praising Lyon either. He now hopes that the Indian spinners create the same magic with the ball that Lyon did. Former English batsman Mark Butcher was mesmerised at the way Lyon scalped 8/50 in the innings. Bowling against all odds, the offie spun magic on the day. Robin Peterson and Faf du Plessis were delighted to see South Africa register a 3-2 win over New Zealand in the ODI series. Du Plessis seems to be keeping a count of the number of series the Proteas are bagging on a winning spree.
The PSL final is all set to be played at Lahore tomorrow. No wonder why Mohammad Hafeez and Saeed Ajmal are excited about it. Hafeez thanked the crowds and fans at the UAE for their support. Meanwhile, Kumar Sangakkara, the skipper of the ousted side Karachi Kings, thanked the fans for their support.
That said here we have a look at some of the best tweets from today's edition of cricketing trends:
1. Wasim Akram happy to be commentating in Pakistan yet again
Commentating tomorrow in my own country. So exciting.Every news channel reporting,every Pakistani rejoicing.Let the party begin! #PSLFinal

— Wasim Akram (@wasimakramlive) March 4, 2017
2. Stuart Broad impressed with some food recipe reads!
What a great read @Leicester_Merc, outstanding from the @catandwickets guys, you all work so hard and have created a brilliant atmosphere ?? pic.twitter.com/cgsJzrd5WW

— Stuart Broad (@StuartBroad8) March 4, 2017
3. Adam Gilchrist is a happy man to see Australia on top against India
Great day @CricketAus

— Adam Gilchrist (@gilly381) March 4, 2017
4. Robin Peterson follows the same note for South Africa
Only one thing to say really … proud of @OfficialCSA national team @faf1307 @ABdeVilliers17 @amlahash @jpduminy21 ??????

— Robin John Peterson (@robbie13flair) March 4, 2017
5. Hafeez thanks the UAE crowd. Action moves to Lahore now, excited?
Thanks to all UAE ?? fans for all the support during our stay in PSL 2017, love u all , stay blessed

— Mohammad Hafeez (@MHafeez22) March 4, 2017
6. Prof Dean Jones super impressed with security in Lahore
I have now arrived in Lahore for @thePSLt20 Final. The
Airport & Police security were fantastic ! Looking forward to having a good time!

— Dean Jones (@ProfDeano) March 4, 2017
7. Saeed Ajmal roots for Bring Back Cricket in Pakistan
Good luck to both Finalists, tomorrow is a special day for fans and beginning of new era for Pak Cricket inshallah. #Bringbackcricket pic.twitter.com/j7NdURKYC5

— Saeed Ajmal (@REALsaeedajmal) March 4, 2017
8. Mark Butcher explains just how good Nathan Lyon was for Australia on Day 1
Changes of pace & flight without loss of line or length. 7 out of 8 wkts RHBs on a day 1 pitch. Now that's what I call bowling #Lyon ????

— mark butcher (@markbutcher72) March 4, 2017
9. Steve Smith calls day 2 to be a big day of the Test; team India better get the subtle hint!
Good day today for Australia. The ?@NathLyon421 was sensational! Big day of Test cricket tomorrow ??✌?️

— Steve Smith (@stevesmith49) March 4, 2017
10. Harbhajan hopes for an Indian fightback
Hoping our bowlers 2 create th same magic tom.Nathan Lyon bowled like a real lion ? @ banglore on 1st day of test cricket respect #IndvAus

— Harbhajan Turbanator (@harbhajan_singh) March 4, 2017
11. Irfan Pathan impressed with Baroda's performance
Welldone Baroda 4 comprehensive win,Lala gr8 n sensible inning whn team needed it d most @iamyusufpathan #matchwinner pic.twitter.com/NTB2Zn2mr9

— Irfan Pathan (@IrfanPathan) March 4, 2017
12. Du Plessis rejoices 'another' series win
Another series win .love it ? @ Eden Park Stadium https://t.co/tcWsIZoQWd

— Faf Du Plessis (@faf1307) March 4, 2017
13. Morne Morkel visibly unhappy with the person chopping corns.
Topping my annoying chart..somebody sitting next to me in the cinema eating their popcorn like a Hyena!! #number1 #slowdown

— Morne Morkel (@mornemorkel65) March 4, 2017
14. Jason Gillespie knows the power of Australia spinners
The Indian batsmen are very indecisive against the Lyon and O'Keefe.#INDvAUS

— Jason Gillespie (@dizzy259) March 4, 2017
15. Sangakkara's PSL 2017 journey ends.
Was a great pleasure and privilege playing for the @KarachiKingsARY. Thank you to the players and all the fans. You made us strong.

— Kumar Sangakkara (@KumarSanga2) March 4, 2017