CricTracker Exclusive: 'I feel like the mat has been swept out from under my feet' says Zimbabwe vice-captain Peter Moor
With little to hold onto Moor is still hopeful that things will turn around soon for Zimbabwe cricket.
Updated - Sep 25, 2019 8:03 pm
756 Views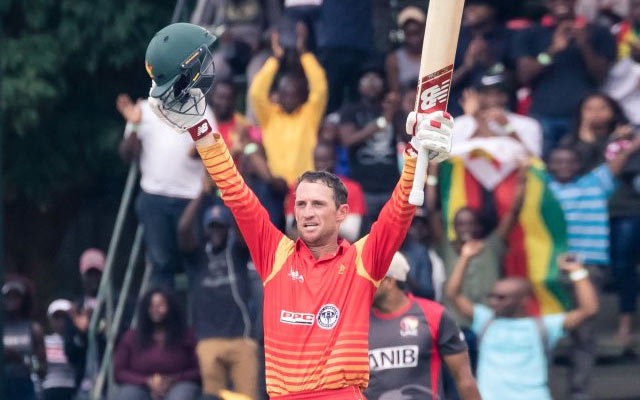 Follow us on Telegram
Zimbabwe though have remained a fringe team for the most part of their journey in international cricket, there were phases when they looked promising, really promising. As a team that had stunned Australia on debut in the 1983 World Cup and almost, outsmarted India, the eventual champions. They fought hard in the 1987 edition and in the 1999 and 2003 World Cups, Zimbabwe made the Super Eights.
But ever since, the African nation was not the same again and its downfall persisted till Thursday when the International Cricket Council (ICC) suspended Zimbabwe following government intervention in its cricketing affairs. The ICC's step came after government agency Sports and Recreation Committee (SRC) suspended Zimbabwe Cricket (ZC) and it was deemed a violation of articles 2.4 (c and d) of the international body's constitution that makes it mandatory for the members to ensure that free and democratic elections are held and no government interference takes place in the administration of the cricketing affairs.
The ICC's strong step means financial aid to the African side will be frozen and none of its teams will be allowed to take part in ICC events. This has put chances of Zimbabwe's women's and men's teams to take part in qualifiers of the upcoming World T20 tournaments in great jeopardy.
However, despite Zimbabwe facing crisis periodically, players wishing to represent the country on the international stage did not lose hope. Peter Moor is one among them who had harboured the hope of playing for Zimbabwe from a young age and even captain it during his career. For Moor, such a dream was not uncommon since his father, uncle and brother have all been cricketers.
However, it is Peter who has made the biggest name among all the kin. The 28-year-old made his international debut in November 2014 when he played in an ODI against Bangladesh in Dhaka and in eight Tests, 49 ODIs and 19 T20Is so far, Moor has scored 533, 827 and 251 runs, respectively. He averages 35.33 in Tests and has a strike rate of 117.28 in the T20Is.
Moor, who was picked as the vice-captain of the Zimbabwe team in February to assist Hamilton Masakadza and also led his country in four ODIs so far winning them all, spoke to CricTracker about the blow that his country's cricket has received from the ICC saying it was the worst possible outcome one would have thought.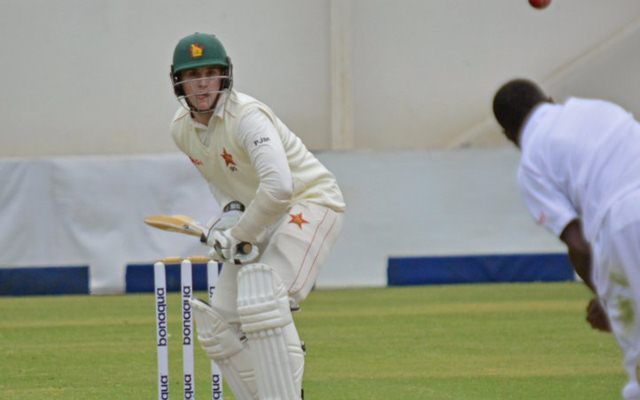 Here are excerpts from the interview:
How shocking was the news that ICC has banned Zimbabwe Cricket?
PM: It was extremely shocking. All the repercussions of their decision are taking time to register. It's very sad.
Do you think it was necessary?
I do think something had to happen but this was the worst possible outcome. I would have hoped ICC would have given Zimbabwe Cricket a chance to get their house in order before pulling the plug.
What was your immediate thought and that of the rest of the team?
I can't speak on behalf of my team but obviously, everyone I have spoken to is very bleak about the ICC ruling.
Ever since I was a little boy, all I wanted to do was play for my country. I feel like the mat has been swept out from under my feet because I was on the cusp of becoming a senior player in the side. I had just been made vice-captain and was starting to mature as a player and understand my game better. I'm very patriotic and passionate about Zimbabwe also which makes this ICC ruling even harder to take. It's a very sad time for me.
Solomon Mire, a really promising talent, decided to announce retirement after this. Did you have a conversation with him?
Yes, I spoke to Solomon on our recent tour. It's sad to lose a player like him but I completely understand his decision and support him. It's a pity his cricket career is over but Solomon is a smart guy and I have no doubt whatever he decides to do, he will make a success.
Where do you think is Zimbabwe Cricket headed after this?
A part of me wants to believe something can still be done to save the game in Zimbabwe. We are passionate about our cricket and I hope something can be done.
Zimbabwe missed out on World Cup qualification last year. How was the team handling that?
After we missed out on the World Cup qualification, it was a tough period but not as tough as this current situation.
Do you think ICC should take over Zimbabwe Cricket and handle the affairs?
I think ICC should send a delegation to help set up a sustainable structure within ZC and then monitor it until we are back on our feet. There is far too much talent in Zimbabwe to let cricket die. It would be a crying shame if the ICC lets that happen.
What is your possible next step? Like so many cricketers in the past would you look at Kolpak?
I haven't had a chance to decide what my next step is. I have a few options but as it stands I haven't made any decisions yet. As I said, I'm hopeful things can be sorted out in Zimbabwe Cricket.
Follow us on Google News