CricTracker Exclusive – I am most excited to work with Brendon McCullum: Sheldon Jackson
In an exclusive interview with CricTracker, Sheldon Jackson opened up about his cricketing journey, the high and lows of his life, and how his family and coaches played a significant role in shaping up his career.
Updated - Feb 21, 2021 5:36 pm
1K Views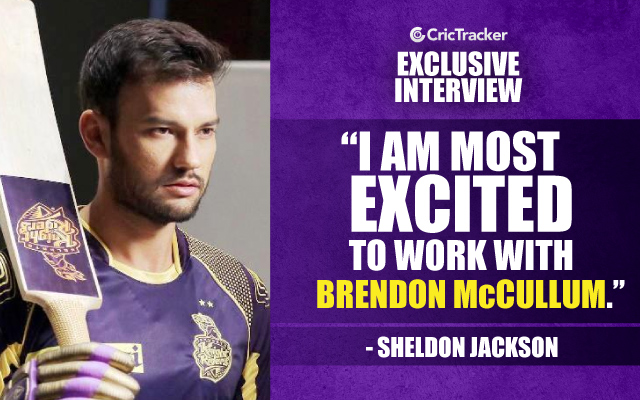 Sheldon Jackson's story from a small-town boy to the KKR dressing room is nothing short of extraordinary. You look at his stats, you feel amused, yet you're amazed that a guy with an average of 50 in first-class cricket hasn't been in India's scheme of things. But that's life. Not always you get what you deserve, but how you tackle that situation is what reflects your real character. Jackson, even after multiple disappointments kept on doing what he does best, score runs, tons of runs. He knew that his time will come but patience was the key. When KKR brought Jackson in the 2021 IPL auction, any adherent cricket fan, who's followed him in domestic cricket must have jumped with joy.
Sheldon, a wicketkeeper-batsman by nature rose to prominence after a spectacular season of the 2012-13 Ranji Trophy. With 756 runs, including 3 hundreds and 4 half-centuries, he propelled Saurashtra to their maiden Ranji Trophy final. Year after year, he kept on piling on the runs, waiting for a well-deserved opportunity to flaunt his skills at a bigger stage. He's got one now. A good season of the IPL will help him get into the limelight and grab a lot more IPL contracts, and possibly a call to represent the country at the highest level.
In an exclusive interview with CricTracker, Sheldon Jackson opened up about his cricketing journey, the high and lows of his life, and how his family and coaches played a significant role in shaping up his career.
Excerpts:
You have been in top form of late. You had a decent run in the Syed Mushtaq Ali Trophy, scored your maiden T20 hundred as well. How confident were you ahead of the auction that you'll bag an IPL contract?
"I was consistently scoring runs but wasn't getting picked. So I was not very confident. I had a word with my coaches, Avishkar Salvi and Omkar Khanolkar and they told me that India has a plethora of talented cricketers. If you want to be highlighted, you need to score runs in crunch situations". " I scored an 82 against Haryana in the Syed Mushtaq Ali trophy but that wasn't televised so it went unnoticed. Then I scored a century against Andra which created a lot of buzz" That hundred gave me some hope but there was no assurity"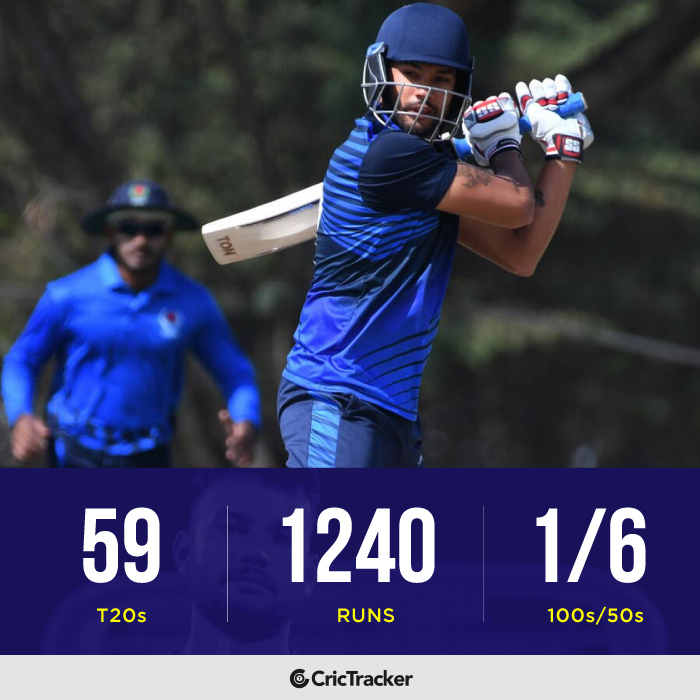 If not KKR? Which team you would have liked to bid for you?
I would have been happy if any team would have bid for me but I'm happier that KKR bought me. I've already been a part of KKR, they understand me better. The management and the coaches there are fantastic. I know them well and I won't feel new when I share the dressing room with them. I'm grateful to the franchise for giving me a second chance.
Last year you said that you were not enjoying your cricket, how much things have changed since then?
I'm in a better space for sure. Last year, I was scoring runs but I wasn't enjoying my performances but things have changed and I'm relishing my cricket now. I've moved to Puducherry and I'm very happy to be with them. The infrastructure is fantastic, the coaches here are the hardest working coaches. Basically, all my need are fulfilled here so I'm extremely happy to be associated with them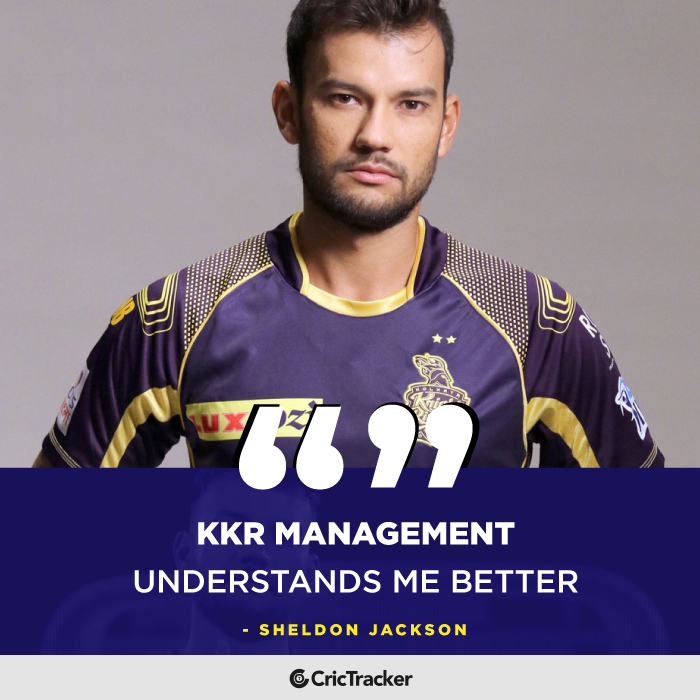 You've played for Saurashtra, now you've moved to Puducherry. What's the difference between the two franchises?
Saurashtra is a champion team. What they've achieved is remarkable. I've been with them for 20 years. The infrastructure is not up to the mark but the self belief in the players and coaches, and the will to win is something that cannot be described in words. They're just unbelievable. Puducherry is in the process of becoming a champion side. They're on the right track, under the right supervision. It may take a little time but they'll reach there for sure
Who is one player you're most excited to play alongside in KKR?
The core of the Kolkata Knight Riders is pretty much the same so I already know most of them. But one player that I'm most excited to work with is Brendon McCullum. We both are wicket-keeper batsmen so there's a lot for me to learn from him. I would also like to pick some brains of Abhishek Nayar as he can help me evolve as a cricketer. So I'm looking forward to it.
Any one bowler you'd love to face in the IPL 2021?
Every team in IPL has supreme quality bowlers and I cannot rate them. I'll be happy to face anyone who comes to bowl at me
Over the years, IPL has been seen as a road to the national team, especially in T20Is. Are you still confident of representing India's senior team?
I still have that desire. The day I lose the desire to play for India, I won't be able to wake up and play. I'll hang my boots the very same day. I've come up from the rags and this game has given me everything that I own. I won't be disloyal to the game. I'm working hard, I'm still very fit and I feel that I'm just a step away from playing for India.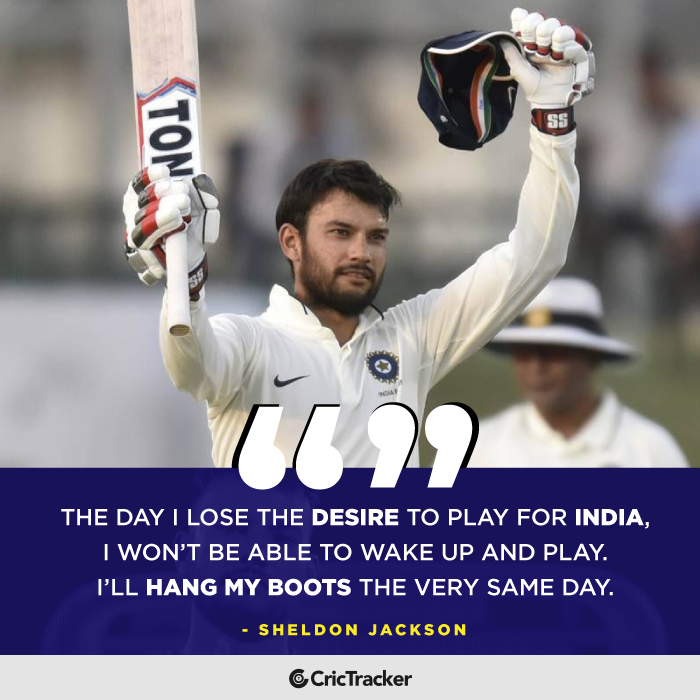 Special Note: Not everyone can give the credit of their success to someone else but Sheldon Jackson is one of those great human beings who's never short of praises for his family and coaches. He believes that whatever he owns today is because of the efforts of his coaches, Avishkar Salvi and Omkar Khandolkar, who've supported him in the toughest phases of his life. He was also thankful to his family for standing by him when things were not going his way.