CricTracker Exclusive – DC speedster Tushar Deshpande raring to nail his 'yorkers' in the IPL
The Mumbai speedster is also looking forward to rub shoulders with Ricky Ponting in the Delhi Capitals.
Updated - Feb 19, 2020 8:15 pm
806 Views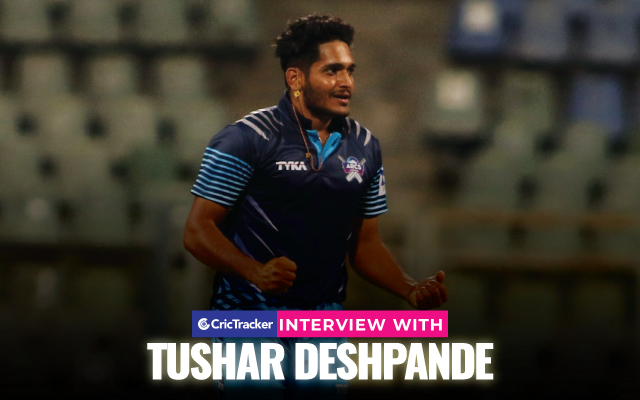 Mumbai, being the 41-time champions of the Ranji Trophy, have had some greats playing for them over the years. Going by the numbers, quality is one of their priorities- one of the reasons why India's domestic powerhouse has persisted with Tushar Deshpande despite his stop-start journey.
The 24-year-old's tryst with injuries has kept him on the sidelines for a significant period at the start of his career. To rub salt into his wounds, his tendency to rack up no-balls didn't make the road ahead easier for him. However, the speed gun has staved off the thunderbolts with determination.
Known for clocking over 140 kph on a consistent basis, Deshpande is gearing up to display his prowess in the Indian Premier League (IPL). After going unsold in 2019, Tushar found a buyer in 2020 in the form of Delhi Capitals (DC), who secured his services at his base price of INR 20 lakhs.
Having picked two four wicket-hauls in 20 T20s, some decent outings in the IPL can even bring him in the radar of the national selectors. After a hectic Ranji season, the Mumbai speedster caught up with CricTracker for an exclusive chat. Here are some excerpts from the conversation-
Mumbai started with a 309-run win over Baroda, but then failed to qualify for the Ranji knockouts. Where do you think the team could have done better? 
We should have done better. For Mumbai, not winning a Ranji Trophy is equivalent to a failure. For me, it's not a question of doing better here. Our batting didn't click in few matches and by the time our batters started scoring runs, it was too late in the tournament.
As a bowling unit, we didn't get any decks helpful for bowling, especially after the fourth game. The pitches were flat, it was extremely difficult for us to pick 20 wickets. It's not an excuse from our side, but we should have been able to get those 20 wickets on any strip.
Sarfaraz Khan was in the form of his life in the Ranji Trophy. That must be one of Mumbai's biggest takeaways from this season. Your views?
Absolutely, the kind of form he is in now, he is scoring runs at will. He is in the form of his life and all the hard work he has put in has started to pay dividends. It's a big positive for Mumbai going ahead into the next season as we have a very young and inexperienced team.
You played seven first-class games this Ranji Trophy, the second-most for you in a single season since your debut in 2016. How difficult has it been to manage yourself through ankle and hamstring injuries?
The hamstring injury was recurring and I made sure to get my fitness levels up. I played a few games in the Vijay Hazare Trophy, five matches in the Syed Mushtaq Ali Trophy and seven games in the Ranji Trophy. And then the IPL is also coming and hence, fitness will be a key factor for me.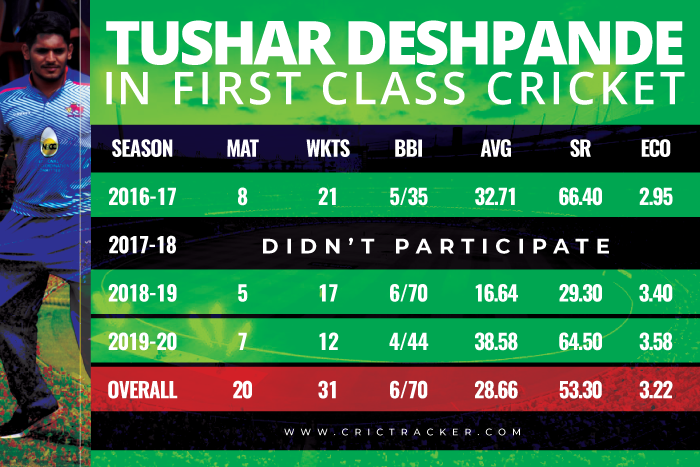 How did you manage to cut down on the no-balls you used to bowl earlier?
Yes, I used to miss my mark and then go back to my run-up. When bowlers are in rhythm, their mindset is to pick up wickets and it's a reason why I used to bowl the no-balls. I realised that I'm overstepping and didn't have a lot of first-class wickets.
Therefore, I made up my mind to check my mark again and again whenever I went back to my run-up. This is one thing I have changed and it has worked for me since then.
Earlier you said Dale Steyn was your inspiration. Tell us about your most memorable Steyn moment?
The ball he bowled to Sachin Tendulkar (an out-swinger that found the Master Blaster's outside-edge, caught by Mark Boucher) in the Nagpur Test back in 2010. It was the best spell of his life where he went on to pick seven wickets for just 51 runs.
The pitch was flat and South Africa scored heavily on it without dropping much sweat. But Steyn made it look like a green top and picked up seven wickets.
*South Africa won the match by an innings and six runs after scoring 558/6 declared in their first innings. Steyn returned with three wickets in the second innings and got a 10-wicket haul.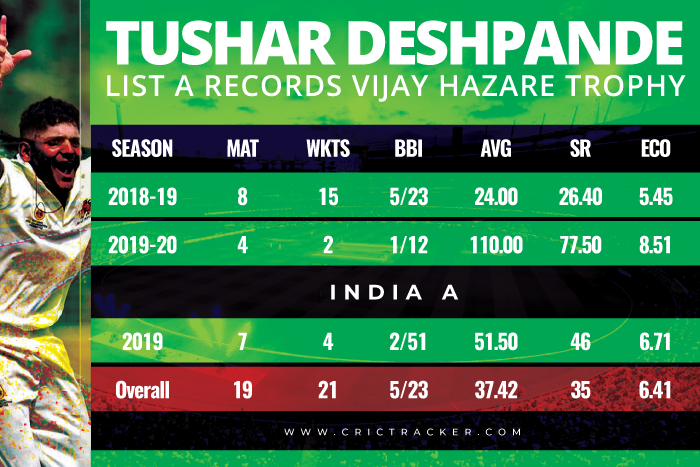 Steve Smith or Virat Kohli? Who do you think is tougher to bowl to and why?
I haven't bowled to any of them and I'm looking forward to having a crack at them whenever I get the chance in the IPL. But I think, both of them are very difficult batsmen to bowl to because they have tons of experience behind them.
The most difficult part of bowling to a good batsman is that they can predict from your movements the delivery you are going to bowl. Both Steve Smith and Virat Kohli are in the same league and are greats in their own rights.
If you get a chance of bowling to MS Dhoni in the IPL, what would be the things you will tell yourself while marking your run-up?
First of all, I won't think that I'm bowling to MS Dhoni as it can push me into a negative mindset. I will think I'm bowling to another batsman and focus on executing my skills and strengths.
I will focus on what's required of me based on the match conditions. MS Dhoni is a great player and his strengths and weaknesses are pretty much known. I will try and cash in on his shortcomings.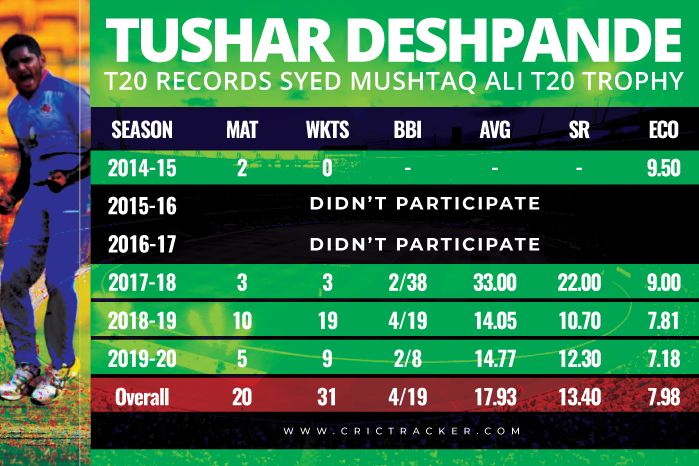 How are you planning to interact with coach Ricky Ponting in the Delhi Capitals?
I will be looking to pick his brains as he was the one, who changed the face of Australian cricket. He is a two-time World Cup-winning captain and has something very special in him. I want to pick all the positive aspects and gain some knowledge about leadership qualities.
As a bowler, you need to be a good leader of the attack. My focus will be on improving on those facets, how can I help my team out, irrespective of which format I'm playing. Being a leader as a bowler is very important. These are the things I would wish to learn from Ponting.
If given the chance, who would you share the new ball with in the Capitals- Ishant Sharma or Kagiso Rabada?
I think both of them. But my favourite is Kagiso Rabada. He is a world-class bowler and is relatively young. I'm looking forward to interacting with him as well.
I also remember the yorker he bowled to Andre Russell in the Super Over of DC's match against Kolkata Knight Riders at the Arun Jaitley Stadium. I watched the game live.
Since you haven't played the IPL, you are expected to be one of the surprise elements. Any special variation you are working on for the tournament?
Not any special variation for the time being. But I'm focusing on backing my strength, which is the yorker and I'm trying to bowl it with precision and consistency.
Follow us on Telegram