CricTracker Exclusive: No one should complain about the five-star prisons, says Irfan Pathan on bio-bubble fatigue
Irfan Pathan also picked his T20I XI of the year 2020.
Updated - Jan 7, 2021 3:53 pm
920 Views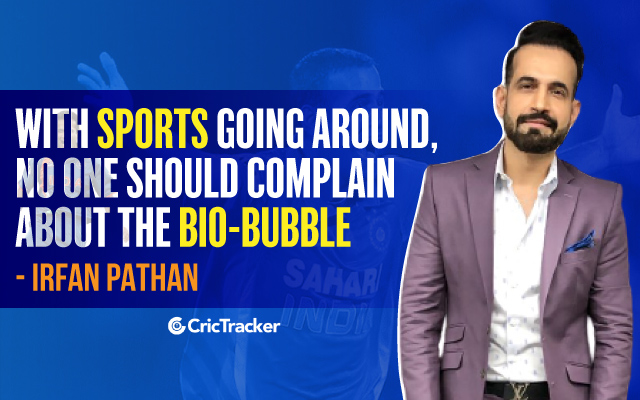 2020 was a tough year for everyone. Even the sports industry, including cricket, came to a standstill with so many countries going into complete lockdown. However, the action on the 22 yards resumed in July with the England and Wales Cricket Board (ECB) successfully creating a bio-bubble for the players and hosted West Indies, Pakistan, Ireland and Australia during their summer.
It set the precedence for world cricket to follow and cricket is going on in full flow since then. But there are complaints of bio-bubble fatigue from the players and many of them have backed out from certain series or tournaments as well. However, former India cricketer Irfan Pathan reckons that the cricketers shouldn't complain about five-star prisons as they are lucky that at least the sport is going around the world.
Speaking exclusively to CricTracker, Irfan stated the current times are extremely tough and people are losing their jobs as well. As a cricketer or sportsman, one should accept the way things are and try to enjoy playing while in the bubble. "I believe we should take the world as it is. We all know that it is a difficult time. People are losing their jobs.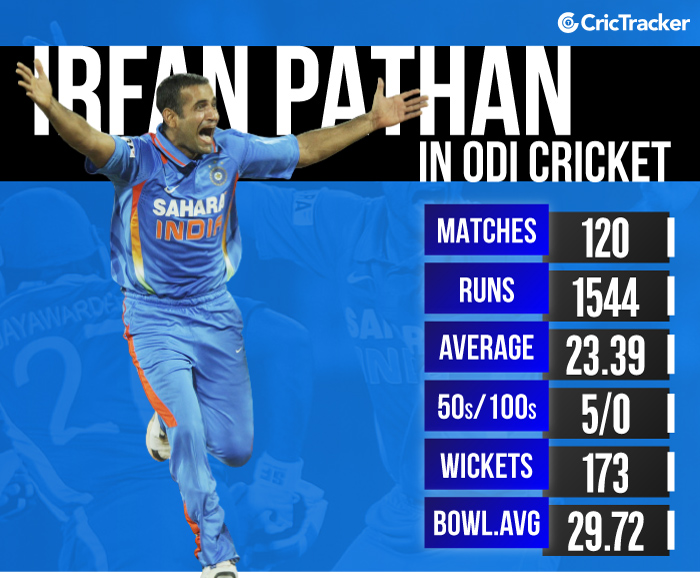 "For Cricketers and Sportsmen, if sports is going around the world, even with the five-star prisons, no one should complain. It's the way it is. You have got to make sure you enjoy every bit of it, even if you are in the bubble," he said. Irfan Pathan himself was in the bubble not once but twice. He worked as a commentator for Star Sports during the IPL 2020 and then as a player in the inaugural edition of the Lanka Premier League (LPL). 
Irfan Pathan keen on playing other leagues if he gets time to train well
On both occasions, he was in the bubble along with others and shared his experience of making a comeback on the field after a long time. He played for Kandy Tuskers in the tournament but sustained a hamstring injury during the first game itself. However, the fighter he is, Irfan Pathan regained fitness and made a comeback to win a game for his team as well.
Talking about the same, the player who took more than 300 international wickets for India cited lack of preparation as the reason for his injury. He loved playing and interacting with the youngsters in Sri Lanka though and termed it a good experience. "I started slowly with my hamstring niggle but after that, I came back as a batsman, won a game for the team. All in all, it was a very good experience for me to start some sort of league.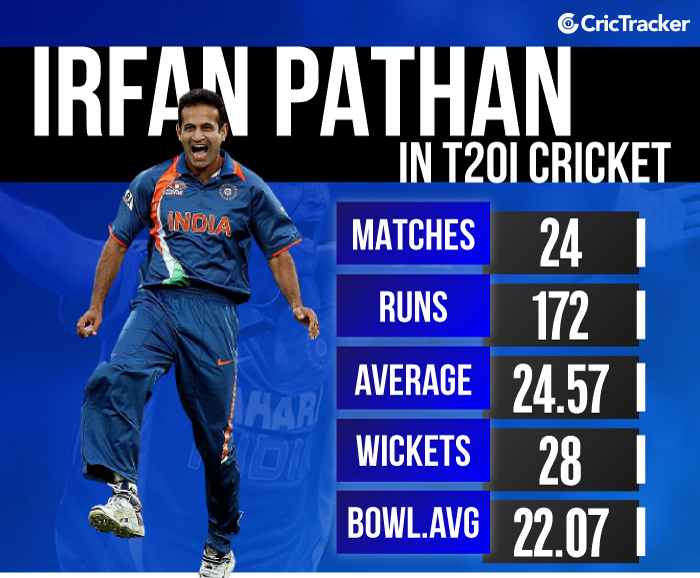 "It's always good to be on the field. But I didn't get enough time to prepare as I was doing commentary just before LPL.  When I play my next league, I will make sure I train harder and prepare better. I will at least give myself 4-6 weeks of time before playing," he further said. About continuing to play in the other T20 leagues, Irfan Pathan, learning from his recent experience, cleared that he will definitely feature if he gets ample time for preparation.
"About playing, yes, if I get a good opportunity to play somewhere and if I prepare myself well in a decent period of time, I will definitely look forward to playing somewhere. I still think I am pretty fit. The only thing is I need to make sure I prepare myself better."
Irfan Pathan wishes Gill and Siraj a very good luck
Follow us on Telegram
Team India is currently in Australia involved in an intense four-match Test series. After losing the Adelaide Test, the team came back stunningly to win the Boxing Day Test in the absence of Virat Kohli and Mohammed Shami. The likes of Mohammed Siraj and Shubman Gill who made their debut stepped up to take responsibility for the team.
Irfan Pathan, though he admitted that Virat Kohli's absence is a huge loss, felt that this is a great chance for the youngsters to prove their mettle. The southpaw, who was the all-rounder himself during his playing days, was delighted to see the way the two debutants played in Melbourne and wished them luck in their respective careers.
"Virat not being there in any team is a huge loss and I wish him all the luck. Nothing is bigger than the family. In his absence, it is a great opportunity for the youngsters to put their hand up and take responsibility. I am really excited after seeing Shubman Gill and Mohammed Siraj making their debut as well. I know how it feels. Debut game in Australia, I have been there. It's a great feeling and I wish them all the luck," the 36-year-old added.
Favourite memory of playing in Australia
Irfan Pathan himself made his debut in Australia. The moment when he had castled Adam Gilchrist in one of the Test matches is still very fresh in fans' memories. When asked about his favourite memory of playing Down Under, Irfan recalled the moment he made his Test debut for India and also termed the Perth Test and CB series win as special.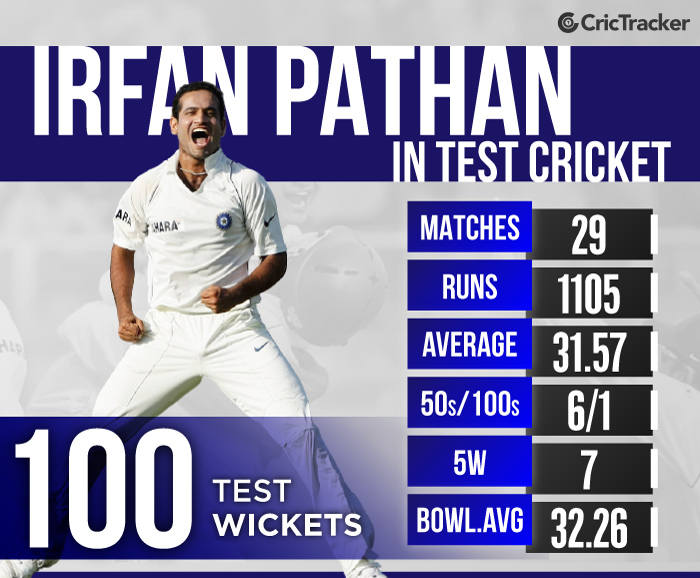 "My debut in Adelaide is my first memory. Me getting the Test cap from the captain Sourav Ganguly. Sachin Tendulkar being there at mid-on and mid-off giving me confidence. Talking to all the senior guys – Rahul Dravid, Anil Kumble, VVS Laxman. But 2008 was very special when we won the VB series (CB tri-series). Australia has been a very good hunting ground for me. I really enjoyed playing there.
"I always felt that I bowled better in Australia than anywhere else. There are quite a few memories but top 3 would be – Debut, 2008, CB Series win and Winning the Perth Test match," Irfan said.
Irfan Pathan's T20I team of 2020
During the conversation, Irfan Pathan also picked the T20I team of the year 2020. He picked three Indian players, Virat Kohli, KL Rahul and Jasprit Bumrah, in his XI while naming Kane Williamson as the skipper of the team. Irfan also named KL Rahul as the best T20 player of the year 2020 given the way he batted in the IPL and for India as well.
Here's the whole interview:
Follow us on Google News