CricTracker Exclusive: Technology should be used to help umpires and not replace them: Simon Taufel
Simon Taufel opined that day-night matches will make Test cricket popular again.
Updated - Mar 31, 2020 4:23 pm
86 Views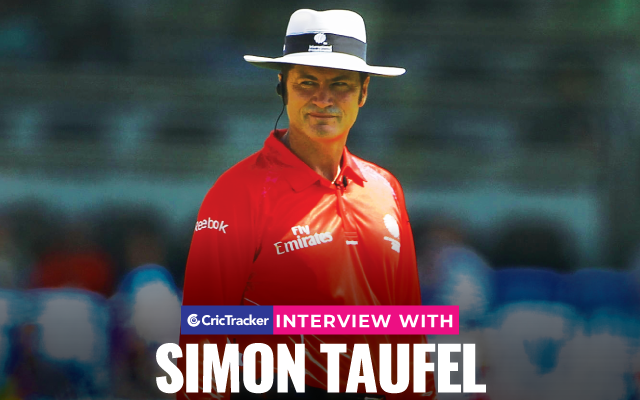 One of the most celebrated names in the world of cricket, when it comes to the umpiring duties on the field, Simon Taufel, all through the years during his stay on the cricket field, made decisions that were seldom questioned by anyone. He made a reputation of being one of the most reliable men to be placed in the umpiring duties and became a part of many great instances in world cricket over the years.
Now retired, the winner of the ICC Umpire of the Year Award for five consecutive, Simon Taufel, opened up about his umpiring days, favourite moments on the field among many other things in this chat with CricTracker.
Here are the excerpts:
What made you believe that you should stop playing cricket and take up umpiring as a profession?
I stopped playing primarily due to suffering a back injury while playing 2nd-grade cricket for the Mosman Cricket Club in Sydney. It got so bad that I could not sleep or do up my shoelaces in the morning without suffering from severe pain. After taking a season off, I tried to play again but could not compete at the level I wanted.
My opening bowler partner at the time at the Cameray Cricket Club was somewhat over this fast bowling role, and wanted to become an umpire and talked me into joining him at an NSW Umpires course. I passed the course and became somewhat an accidental umpire.
How did you prepare yourself before umpiring in big matches? Like, do the umpires also feel the same pressure as the players?
Preparation is king and I was lucky early on, with NSW umpires, to be taught some top preparation skills. Preparation is very much an individual thing but I practiced a fundamental preparation routine for every match, regardless of the level and who was playing.
I would then top the preparation depending upon the location, status, format, and length of the match. More insights on my preparation can be found in the chapter on the topic in my book.
Your take on the introduction of DRS into cricket and how successful has it been according to you?
I'm not going to publicly comment on DRS in this medium. I'm on record that technology should be used to support umpiring and decision making, not replace it. Umpires need to work hard on their decision-making skills to be good enough not to need technology in the first place. We need to be careful not to deskill match officials at the highest level of the game.
People often say that you retired early. What do you have to say about this?
Read Chapter 16 of my book! I left for personal and professional reasons. Everyone has a "use by date" and I felt it was time for me to do something different as I was more passionate about coaching, training and performance development than standing on the field – helping others to achieve their goals is my passion. I would recommend everyone to create or look at an exit strategy and a plan so that they can stay in control when circumstances change.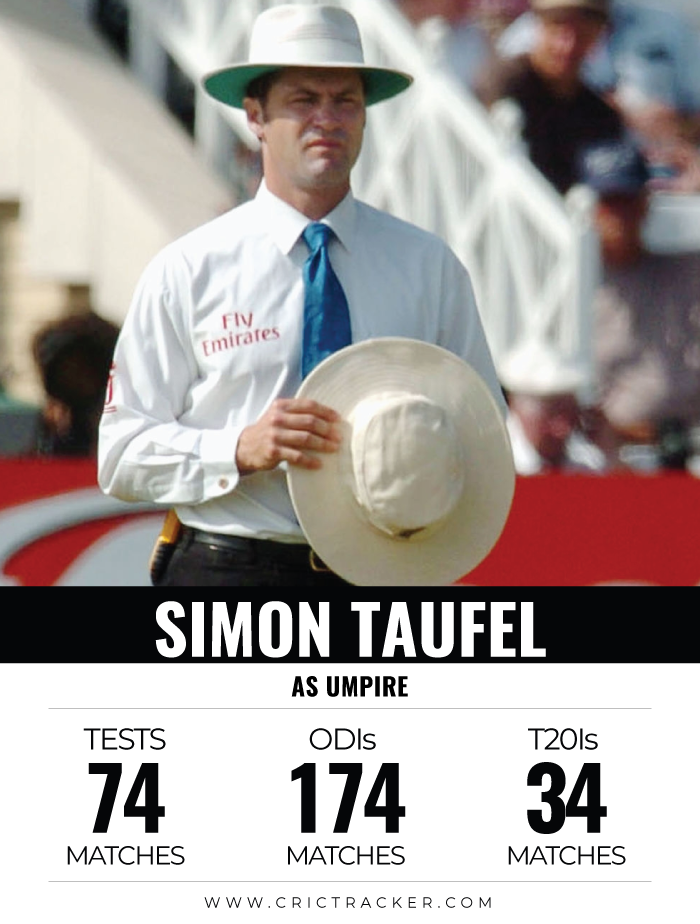 Cricket has been going through a lot of changes, with T10 league and The Hundred formats. Do you think, this would help the sport reach other countries?
The shorter forms of the game make it easier for non-traditional countries to get involved in cricket, so that is a good thing. We need to be careful in my view to ensure we maintain skill and strategy in the shorter forms of the game. There is no doubt in my mind that if the quality of the cricket is good enough and there is context, then people will watch any format of the game.
Thoughts on D/N Test's impact on the diminishing popularity of Test cricket, will it bring it back, or will the format lose its basic essence?
Having seen firsthand day/night Test cricket in Adelaide and Kolkata, I'm convinced that there is a role for pink-ball cricket in promoting and protecting the longest form of the game. Should every Test be day/night? No. Will it work in every location? No.
Over my career, I've seen less time and effort put into promoting Test cricket and more put into T20 and ODIs. Day/night Test cricket has been promoted well and has been made attractive for the young and old to attend. It has been promoted well as a social event as much as an opportunity to see Test cricket live and that's a good thing.
More can and needs to be done to promote Test cricket and the star players of this format. We need to celebrate the uniqueness of the contest – the patience, stamina, mental toughness, perseverance, grit, strategy, tactics and skill.
All through your umpiring career, you have witnessed many great moments from the best seat in the house. Any favourites you would like to pick?
Yuvraj Singh's six sixes in Durban, umpiring Brian Lara's last ODI, the Super Test at the SCG – Aust v Rest of the World in 2005, Cricket World Cup Semi-Final Pak v India and Final India v Sri Lanka 2011, being stuck on a bus outside Newark Airport with 30 of the world's best cricketers in the Warne/Tendulkar US series 2015, Irfan Pathan's Test hat-trick in Karachi 2004, Sehwag's 309 in Multan, South Africa's Test win at Lords in my last Test to become No 1 in the world.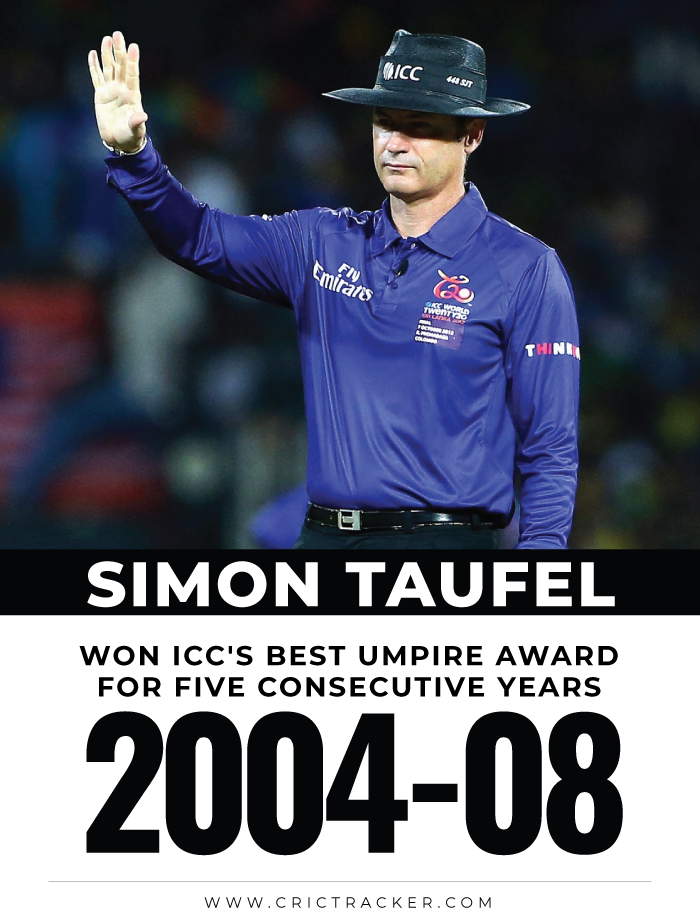 Any thoughts on the all of the happenings in the 2019 ICC Cricket World Cup's Final?
A great game of cricket where either side was going to be unlucky to lose.  It was an excellent advertisement for our game which highlighted not only a super contest but how England were humble in victory and NZ were gracious in defeat. Kane Williamson and his men showed magnificent leadership in the way they carried themselves and respected the result, rules and process.
What would you like to tell to the fans about your book 'Finding the Gaps' before they delve into it?
The purpose of the book is to share my learnings from cricket. The book offers tips, tools and traps around what it takes to advance a career and get to the top (in any chosen field) and how to stay there. If people find that there is something or someone holding them back from achieving their potential, then I would encourage them to pick up the book. In times of social isolation and lockdowns, there is an opportunity for us to focus on what we can control and look for ways to improve ourselves – this could be a great tool for those who agree.