CSA inch closer to new T20 league & it will have 'uniquely South African' name
The new league will be launched on November 9, with the players' draft scheduled for October 17.
Updated - Oct 12, 2018 8:24 pm
165 Views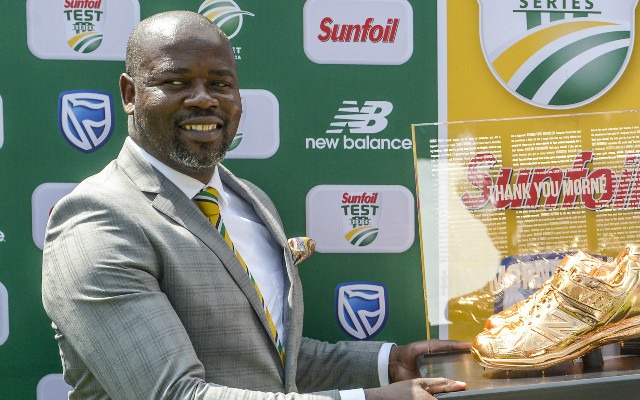 Follow us on Telegram
South Africa is set to host its new-look T20 league and the six-team competition will be hosted by Wanderers, Kingsmead, Newlands, SuperSport Park, St George's Park and Boland Park. The country's cricket board – Cricket South Africa (CSA) – came up with the venues' name following an assessment by sports industry analysis firm Nielsen Sport.
The CSA has claimed that it owns all the participating teams, it will be the chief executives of the various bodies that run the country's cricket grounds — Cricket Boland, Western Province Cricket Association, Eastern Province Cricket Board, Gauteng Cricket Board, Northerns Cricket Union and KwaZulu-Natal Cricket Union – who will be the outfits' team managers and will appoint coaches.
"The key mandate given to all our Members in applying to be a host venue was the primary goal of luring new and traditional fans, other sports fans and the wider general public to our stadia," ESPNCricinfo quoted CSA chief executive Thabang Moroe as saying. "This process was, in fact, started some time ago when CSA embarked on a National Stadium Grading Process of all our first-class venues."
South Africa has been struggling to get into place a T20 league for some time now and with the much-anticipated league waiting to see the daylight, Moroe has a lot to gain as a cricket administrator in the post-Haroon Lorgat days.
"The various CEOs who have been running those stadiums will act as managers for these various teams. They will come out and announce the new names of the teams, the logos of what the teams will look like, and they are the ones who will then appoint the coaches, and the coaches will appoint their own support staff." Moroe added.
The league is yet to have an official name and Moroe said during an interview on the sidelines of South Africa's first T20I against Zimbabwe on October 9 that it would get a "uniquely South African" name. He said the league will not be named Global T20 for sure.
League to be launched on November 9
The new league will be launched on November 9, with the players' draft scheduled for October 17. The details of the draft are yet to be revealed. The teams' names are expected to be announced over the next few days. However, time could be an issue for with less than a month left, the CSA and SABC, South Africa's public broadcaster with which the board has made a partnership, are yet to ink a full contract.
Follow us on Google News