CSK- The stuff made of class, consistency and gold dust
With so much to cherish and admire, in times to come, what would you remember the CSK for?
Updated - Oct 16, 2021 7:30 pm
684 Views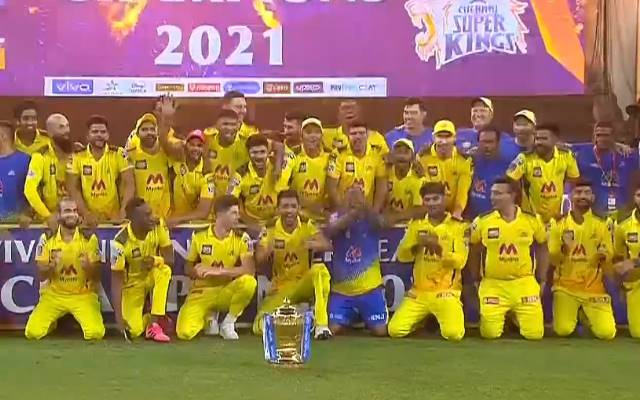 Follow us on Google News
C– classy, S– stylish, K– killer (CSK). Yes, the package sounds best and why not, when it's handmade for the IPL's most consistent franchise, Chennai Super Kings. You might be in a hangover if you are a die-hard fan of the franchise and guess what? It is all worthwhile as the high-spirited men in yellow went all guns blazing on October 15 2021 to decorate their cabinet with the 4th IPL Trophy in their ninth finale outing.
The team gave all their fans a reason of endless happiness and a dreamy night when they became the only franchise to lift an IPL trophy in three decades that have gone by (2010, 2011, 2018, and 2021). With so much to cherish and admire, in times to come, what would you remember the franchise for?
What would you admire the CSK for?
For the legendary skipper MS Dhoni who gave in his all to get an IPL trophy home for the 4th time with age not being by his side? For the young man Ruturaj Gaikwad who didn't flinch an eye even once after being assigned the opening duties and returned as the mighty Orange Cap holder of the season? For the team that is being referred to as Dad's Army and yet didn't fail to dominate every single unit made of relatively young men?
For the ever-smiling skipper who made his 300th T20 appearance as a skipper and made a night to remember with his tactical acumen? For stunning Protean Faf du Plessis who scored runs for fun even being towards the fag end of his career? For the entire unit that made a King size come back on the same conditions (UAE) where they were written off by all in 2020 IPL?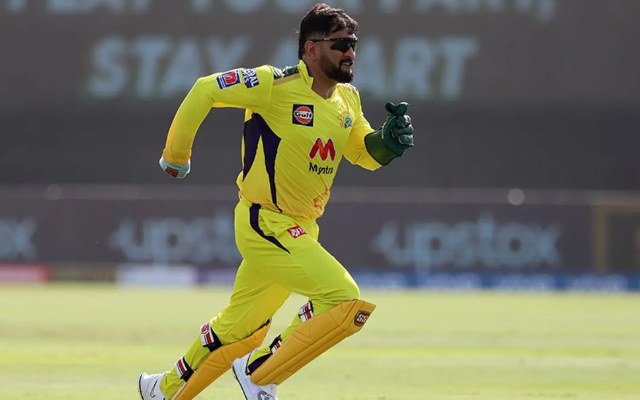 The story of CSK when they lifted their fourth IPL title in Dubai ought to start from IPL 2020 when they were down and out and carried the guilt of being the first franchise to get ousted from the mega event. The story must begin from the time when Dhoni was getting dehydrated in the scorching heat of the UAE after being rusty for quite some time. After a heart-shattering season, the only two words that might have given yellow fans some joy were 'Definitely Not' by MS Dhoni when asked about his last season in IPL.
However, as the tables turned in 2021, fans were quite not expecting the title outright but a clear answer of what they missed in 2020. The story of CSK reaching the ninth finale in the seasons they have played is made of pure dreams as they were not part of the league for two seasons. To reaching playoffs in all the seasons they played barring one (2020) is made of next level consistency and dedication.
Still, I haven't left behind- MS Dhoni
Taking a look back in the years that have been the roadmap to this beautiful journey, fans will see that there started a team in 2008 which moved around backing players, giving them a lot of chances, developing culture of trusting their key names and not shuffling too much. However, the cherry on the cake to all this will always and ever be the brilliance of their skipper who carried himself extremely ordinarily to do all the extraordinary stuff that ever existed.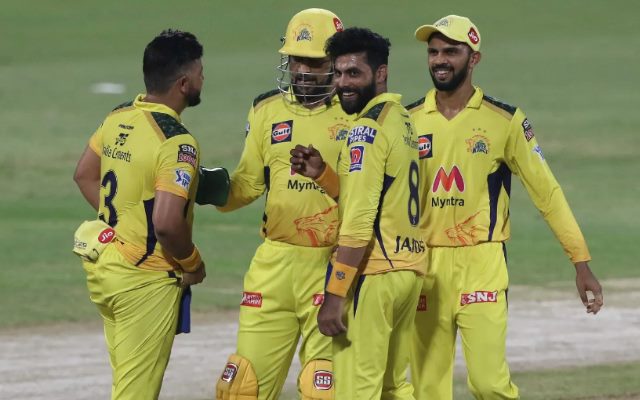 The team has reached a point where MS Dhoni is synonymous to Chennai and why not, there stands to be a lone skipper in the IPL who still remains in the same capacity as he put the foundation stone in IPL 2008. The IPL 2022 is in six months' time  and fans will be sitting all eyes wide open to catch few glimpses of their dearest captain cool. However, at this point in time, if there is another phrase or words that will keep CSK fans on the edge of their seats and keep them elated till IPL 2022, that will be 'Still, I haven't left behind'.
Follow us on Telegram