CSK to go all out for Ravi Ashwin: CEO Kashi Vishwanath
He also added that some of the previously associated brands are back with the team.
Updated - Jan 24, 2018 3:10 pm
2.5K Views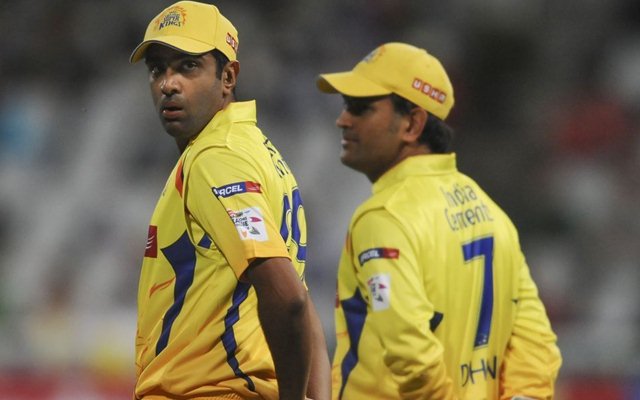 The Indian Premier League's favourite team, the Chennai Super Kings are back into the league after a two-year ban. Ahead of the auction, the management is busy strategising the plans for the combinations of the squad. Just like many other franchises, they too have the problem of plenty. After retaining their three key players, they are likely to use both their RTM cards.
However, they can't get Ravichandran Ashwin back into the fold using the RTM card. Ash has been a prominent face for the CSK team. He played for them in all the eight seasons. But, missing out on him might have hurt many CSK fans. Chennaites like to back their local players and often, there were many locals playing with the CSK.
Good news for all CSK fans
Many teams might be eyeing at Ashwin as a captaincy option. He is expected to rack up some big amounts at the IPL auctions 2018. However, the CSK management decided not to let him go away easily. They have decided to go all out at the ace off-spinner.
"He (Ashwin) is a very valuable player. He brings more than 100% to the team. Ashwin is an important factor in our game plan," CSK CEO Kashi Vishwanath told insidesport.co. "We have a certain plan to get him in the auction. We are aware that it is not in our hands now. But we have a certain bidding strategy for the city boy. You cannot ignore his contribution to the CSK," adds the CSK CEO. "His presence brings in a certain value to the team."
Although, it won't be any easy for CSK to get him back because of the limited purse. All the franchises are aware of each others' limitations and have already started playing the mind games. "Since we all are aware of the CSK strategy for a certain player, no one will let him go easily," another Franchisee head told insidesport.co. "Each franchisee will have its own game plan and team strategy. Frankly speaking, Chennai has limited their options with the player retention choices they have made. They still need a lot to form a balanced combine. They are among several franchisees to have spent or got deduced the most from their ₹80 crore player auction purse."
"With just Rs. 47 crore in hand, Chennai won't be able to go beyond a point even in its most aggressive bids," he added. On the other hand, CSK sold all of their sponsorship slots. Vishwanath said that CSK is left with no commercial inventory. He also added that some of the previously associated brands are back with the team.
Get all latest news and live updates on IPL 2018 auction along with other important news in the cricket world today on www.crictracker.com