CT 2017: Things you need to know about the Champions Trophy points table
We might witness a rare occurrence in the CT 2017 if the weather turns up as predicted.
Updated - Jun 3, 2017 9:40 pm
28.8K Views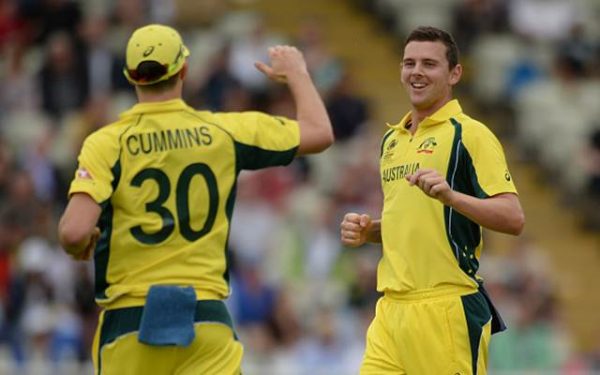 The 2nd game of the Champions Trophy 2017 between Australia and New Zealand ended without a result even after 54 overs of play and the points were shared between both the sides. With more rain expected during the upcoming games in the tournament especially at the Edgbaston, we might witness the Duckworth-Lewis method coming into the play more than often and points being shared in a few games due to the rains.
While each team has got only three games to play in the Group Stage, the margin of error is very less and a washout can put that pressure on the teams involving in no result/Tied games. However, the current tournament might even witness a team facing multiple washouts.
Take an example of Australia and New Zealand for this scenario. Australia's next two games are at The Oval and Edgbaston and the chance of rain at The Oval on the day of their game is pretty much high and there is no need to mention Edgbaston's forecast which is the worst among the 3 venues hosting this CT.
New Zealand isn't a happier team as they will be playing both their games in Cardiff, where the forecast on the match days is no better than that at Edgbaston. This could likely make result in Australia and New Zealand's games getting washed out which means England (4 points) will be through to semis from their Group A while Bangladesh won't have a chance to add more than 2 points.
This makes Australia and New Zealand's situation equal in all terms as in the points (3 points), wins (0 wins), NRR (+/- 0) and head to head (N/R).
The conditions for teams with equal points on the table:
In the case of equal points, the team with most number of wins will gain the upper hand
If it is same, it goes down to Net run rate comparison
If the teams are still on same lines, the head to head between those teams will come into play.
In an unlikely event of all the above being the same like in the assumed scenario of Australia and New Zealand, the team that is seeded higher will get the higher position in the points table.
The Australian team is the highest seeded team in their Group and they would move into semis ahead of the Kiwis if both the teams end all their games without a result.
The seedings of the teams are given prior to the start of the tournament based on the ICC ODI rankings as on the cutoff date (30 September 2015) the qualification date of teams for the Champions Trophy 2017.
Seeding of the teams for the tournament:
Group A:
| | | |
| --- | --- | --- |
| Seed | Team | Ranking on cutoff date |
| 1 | Australia | No.1 (127 points) |
| 2 | New Zealand | No.4 (109 points) |
| 3 | England | No.6 (100 points) |
| 4 | Bangladesh | No.7 (96 points) |
Group B:
| | | |
| --- | --- | --- |
| Seed | Team | Ranking on cutoff date |
| 1 | India | No.2 (115 points) |
| 2 | South Africa | No.3 (110 points) |
| 3 | Sri Lanka | No.5 (103 points) |
| 4 | Pakistan | No.8 (90 points) |