Dale Steyn is the bowler of our generation: Stuart Broad
Updated - May 13, 2016 10:20 am
45 Views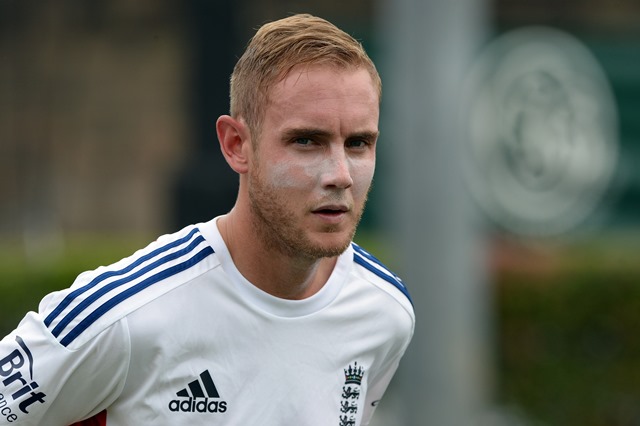 The world's ranked no.1 Test bowler Stuart Broad has termed the South African spearhead Dale Steyn as the "bowler of our generation".
Even though Dale is ranked no.4 in the current rankings, he has clinched 406 wickets in 82 Tests at an average of 22.53 and with an impressive strike-rate of 41.7. Whereas, Broad has 333 wickets in 91 Tests at an average of 28.66 with a strike-rate of 56.7. "On the ranking, I'm certainly not going to sit here and say I'm a better bowler than Dale Steyn. I've said before he is the bowler of our generation," Broad explained.
"I've played 40-odd Tests on the bounce now, so I've been out there having the opportunity to take wickets and bowling within a bowling unit that's creating a lot of pressure. It's always nice when you do get to a ranking like that, but it's not something I focus on a huge amount," he added.
Broad has said that he is not much worried about the rankings and it's all about helping your team win matches and that's what he always tries to do. "For me, it's all about trying to take top-order wickets and get us into a winning position. When you finish your career, you don't look back on where you got to in the rankings, you look back on Test match wins and what the team wins."
He reckons that it's all about adapting to the conditions faster and responding accordingly. He recollected that during the early days in his career, he was effective only if the conditions were in his favour, and now with his experience, he is adapting to the conditions faster.
"I feel with a bit of experience, I know what I'm looking for as a bowler now, know what tempo I'm trying to find in my run-up. I feel like I can adapt to different conditions quicker. When I was my learning my trade, up until 25 or 26, I only seemed to strike when conditions were really in my favour. Whereas I feel the more I've played in different conditions, the more I've realized you have to adapt your game quickly in Test cricket to survive," he said.
He also said that he wants to bowl down the hill in the first Test at Headingley. "I've never bowled down the hill at Headingley, that's my aim next week. To try to get a spell down the hill," joked Broad ahead of the three-Test series against Sri Lanka.
"I'm not a big away swinger, Jimmy always swings the ball away, so the dream is a bit of a cross-wind. He can choose the end that helps him swing it away."
The three-Test series against Sri Lanka starts on 19th May in Leeds.