Dark patches around Shivnarine Chanderpaul's eyes decoded
The cricket fanatics often wondered what the patches under his eyes were meant for.
Updated - Jul 7, 2018 1:22 am
5.8K Views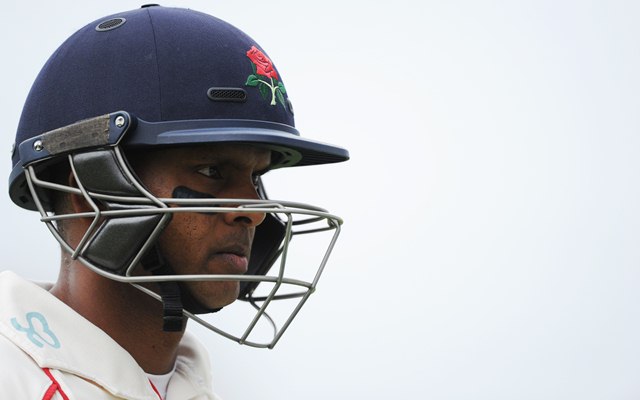 Follow us on Google News
Team Windies is going through a transition period in the world of cricket. There was a time when the Men from the Caribbean dominated the world cricket. Currently, they have managed to rule the shortest format of the game, but have been meekly surrendering in Test cricket. Their recent Test win over Bangladesh would instill a new ray of hope for their fans. It is worth noting that the Windies team was quite strong in Test cricket around a decade ago. With the likes of Shivnarine Chanderpaul and Ramnaresh Sarwan in the ranks, they did form a core of competitive Test cricketers.
Ever since these players have left the center stage, things have been on shaky grounds for the Windies team in Test cricket. Talking about the players, Shivnarine Chnderpaul, in particular, is revered as one of the best modern day cricketers in the longest format for the West Indies side. Chanderpaul was a unique player in many ways. He had an awkward batting stance that made him an instant attraction in world cricket.
Furthermore, the cricket fanatics often wondered what the patches under his eyes meant. Shivnarine Chanderpaul was often seen playing with black patches under his eyes whenever he took the field for the national side. Different people came up with different assumptions with some fans even thinking that Chanderpaul had got inked on his cheeks.
Mystery decoded
Well, here is the mystery decoded for the many cricket fans who have been curious to know about the reason behind those patches. The dark patches under the eyes of Shivnarine Chanderpaul were the anti-glare patches. People who follow the American football would know about these patches as the players involved in that event often use these patches. These patches are meant for reducing the amount of sunlight entering the peripheral area of the eyes. It does the same work that an anti-glare specs does.
Chanderpaul, during his playing days, used the 'Mueller' brand anti-glare patches. The only international event when he was asked not to use them was the ICC World Cup 2011. He was asked not to use branded anti-glare patches as per the ICC guidelines for endorsements and commercials.
Stay updated on 'today's cricket news' with CricTracker.com.
Follow us on Telegram