Darren Lehmann urges Australian team to tour Pakistan for a bilateral series
International cricket is slowly but steadily returning to Pakistan now.
Updated - Nov 22, 2020 10:17 am
940 Views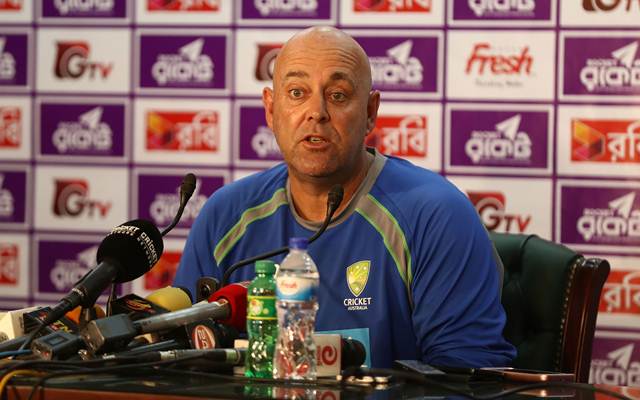 Former Australian cricketer and coach Darren Lehmann has backed the idea of Australia touring Pakistan if the authorities are satisfied with the security measures. Darren urged the Australian team to consider touring the Asian nation as it is a beautiful place to visit and their passion for the game is second to none.
They last visited Pakistan in 1998 under the leadership of Mark Taylor. Since the last 22 years, the Men in Yellow have refrained from touring the Asian country due to security reasons. However, Pakistan had hosted Australia in 2010 in England and later in the United Arab Emirates (UAE).
While speaking to The Sydney Morning Herald, Lehmann reckoned, "With all the safety that's going on behind the scenes … you would think that we'd be very close to going back. It's a beautiful place to go. I really enjoyed my tour there. Their passion for the game is second to none. I can't see why we wouldn't go back if everything is safe, for the good of the game in their country."
Meanwhile, a number of Australian cricketers including Shane Watson, Chris Lynn, Ben Dunk and Ben Cutting have travelled to Pakistan in past few years to be a part of the franchise cricket, Pakistan Super League (PSL).
We're looking forward to welcoming them in 2022: Wasim Khan
Also, as a part of International Cricket Council (ICC) future tours programme (FTP), Australia is scheduled to play two Tests, three ODIs and three T20Is in Pakistan in February 2022. The England and Wales Cricket Board (ECB) has also announced their decision of touring the country for two T20Is in Karachi on October 14 and 15 next year which will also be their first visit to Pakistan since 2005.
Apart from this, South Africa is also expected to tour for Test and T20I series in January 2021 followed by New Zealand for limited-overs matches. The Asian nation had also hosted Zimbabwe for a limited-overs series in October-November. Speaking about the potential Australia tour of Pakistan, PCB's Chief Executive Wasim Khan stated that they are hopeful of hosting the Men in Yellow in 2022.
"Our international cricket departments are working together on the schedule for February and March 2022. There's been no formal announcement at the moment because there is still a lot of cricket to be played. But all things going well, we're looking forward to welcoming them in 2022," Wasim said.