David Warner and Steve Smith set to return to South Africa post the Sandpapergate – But what has changed since then?
Smith and Warner have since humbled, put their foot on the ground and realised the importance of what focus can do in the game of cricket.
Updated - Feb 19, 2020 7:39 pm
138 Views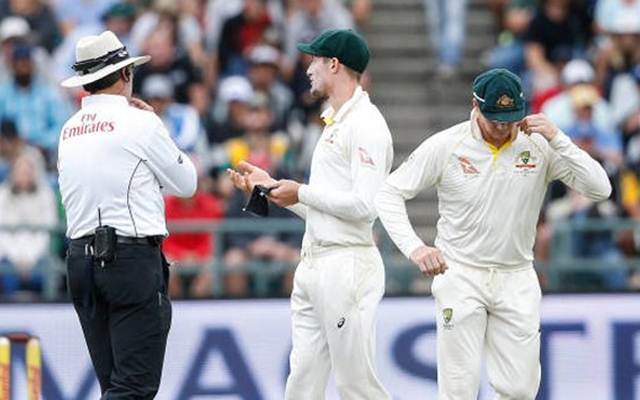 Australia were facing the barrel of a series defeat back in 2018 in South Africa, amidst a barren period of transition. Unfortunately for them, an away beating in the Rainbow Nation was not what hurt the most. What left them reeling was an explicit capture of, the simplest way to put it – cheating, by the bold cameras in South Africa.
On a dry third day in Cape Town when the visitors were playing catch up, a dark, patchy wicket turned weaker as the overs wore on. In such a situation, a skittish Cameron Bancroft appeared as though he was caught red-handed for something whilst being encircled by a large crowd, not knowing how to break the circumference. He was left stranded, indeed. He was lurching, disconcertingly, in spite of knowing there was no escape route.
And so was Cricket Australia. In what will remain as one of the darkest days in an otherwise rich lineage – the Sandpaper Gate – skipper Steve Smith and his deputy David Warner formed the guilty party with Bancroft and were banned for 12 months (Smith and Warner) and nine months (Bancroft). The latter was asked to embellish the cricket ball with a slice of sandpaper. That very incident marked the rise of Australian cricket's largest roller coaster.
Bancroft has fought his way back into Test contention more often than not, while the talismanic duo of Warner and Smith pushed the demons aside to complete a fruitful 2019. They will now return to the land that may still send shivers down their spines or haunt them with flashes of the past. It's been almost two years since the infamous incident unfolded, but how has Australian cricket changed since then?
Drastic measures ultimately led to a calming outcome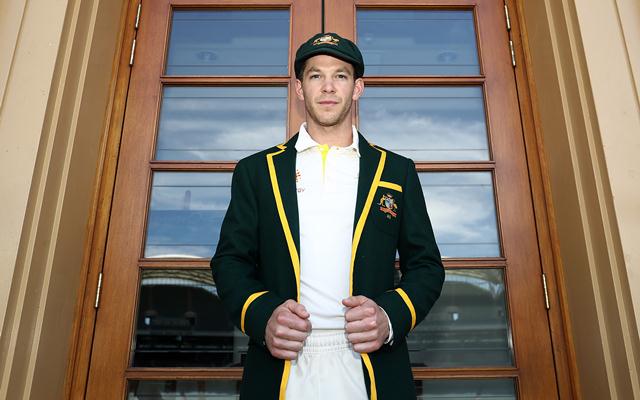 There was a real sense of panic that stirred around the continent country, having lost two of the most prolific batsmen in their armoury. The Trevor Hohns-led selection committee took little time to get to work, but also little time to settle with a squad nucleus.
From mid-2018 to the end of the year, the Aussies challenged England (June), South Africa (November) and India (January 2019), but never really managed to build a consistent squad. As many as 26 players were given the nod at different times across this period, clearly portraying a deep sense of chaos within the hierarchy.
The performances of arguably cricket's most successful nation dipped, reminding the world of the descendant nature of West Indian cricket – a team that were beyond human forces at one point in the 1970s. That certainly did not help Australia's chances at the World Cup. No one at that point would've predicted the Men in Yellow to win seven of their nine group stage matches in the premier event.
Smith and Warner played some unofficial cricket across this period, with the former also sustaining a painful blow to his elbow. They returned to the setup without any consideration whatsoever, such was the pettiness of their team. And somehow, everything changed.
Tim Paine grew as a skipper with time and the return of his most senior players, while a shrewd Aaron Finch began to lead his charges through example, proactive captaincy and most essentially, the attacking brand of cricket this nation is known for since the very early pages of the game's history were dirtied. Warner and Smith bolstered the batting with an influx of tons of runs, and it again seemed like Australia were on their way back to the top.
From March 3 of 2019 to 29 June, the Aussies won 15 of their 16 ODIs. Ultimately, it boiled down to the very fact that Warner and Smith's return infused balance within the batting order, allowing the selectors to build a team around them. And by then, among the large crop of players who were given brief opportunities, a few of them stepped up to the plate and grabbed their international caps with sumptuous performances.
The renewal of the world's most feared pace battery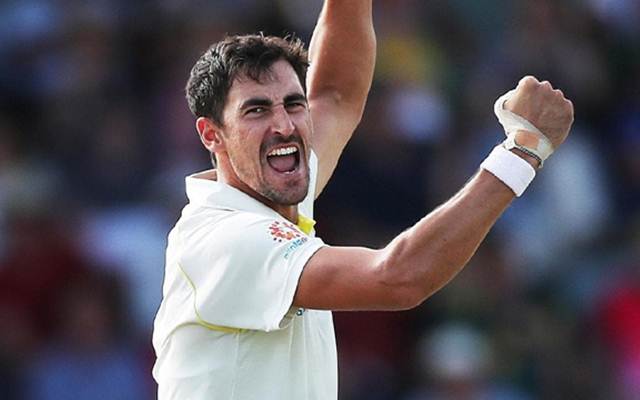 Until the end of 2017 and even in the first Test against South Africa in Durham, 2018, Mitchell Starc continued to destroy the stance of many a batsman. But just as he was placed against an immovable Cheteshwar Pujara during India's tour of Australia, he too, deteriorated like an old lion fretting after failing to chase his prey.
His average blighted to a figure over 34 in January 2019. But just as his compatriots at the top of the order began to pile runs, there was an imminent, visible rise in Starc's pitch map. The left-armer, who hardly takes time to land them in the blockhole or smear them on the chest, was registering far more wicket-taking deliveries. He was by far Australia's standout bowler in the World Cup, claiming 27 wickets at an average just over 18. Not to mention, Starc enjoyed his best-ever bowling average in 2019 in Tests, as he accumulated 47 wickets at 20.71.
He was running in hard, almost as if a lump of his body weight was just transferred into his giant strides. Josh Hazlewood has now made his comeback as well, while Pat Cummins is doing things only he can. The tall fast bowler has put his injuries behind himself, featured in each of Australia's prominent series match-ups and proved to be a silver lining in the dark cloud that surrounded Australian cricket.
Peter Siddle has retired, but that opens the door for a feisty James Pattinson to break the frames of opposition batsmen's helmets, and for Michael Neser – probably the country's leading pacer in the domestic circuit. In the limited overs, Kane Richardson and young Jhye Richardson have made their presence felt. The youngster has taken the long route since injuring his shoulder and paved his way back into Australia's T20I squad for the forthcoming series against SA.
Perhaps, the ban to Smith and Warner chopped off a few centuries from the Aussies, which must've prepared the bowlers in the hard way. They now have runs to defend more often than not, while an upward trajectory of team morale seems to have worked in their favour. Mitchell Starc, Pat Cummins and Josh Hazlewood are perhaps, the world's best pace battery at present.
Opting the tactical mental disintegration methods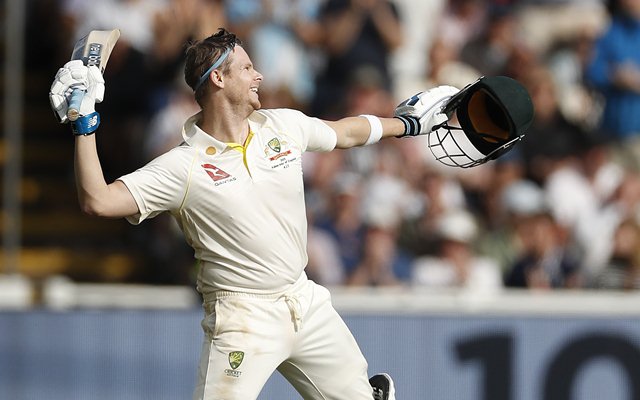 It's no secret that the Aussies, mainly Smith and Warner, will face the booming music from all parts of the ground when they walk in to bat. It is safe to say that Australia will receive a taste of their own medicine, from the way they'd sit on their supremacy earlier and provoke oppositions.
It's a method wisely known as mental disintegration, which comes as an output from the players on the field as well as the fans. Together, the duo would make life extremely difficult from travelling batsmen and bowlers. The same is set to continue as years go on, but they have been rattled and given a reality check following the Sandpaper Gate.
Australia have retained similar policies, but with a budget. They don't indulge in needless behaviour anymore, having begun the silent kill more often than not. Take for instance the eight-hour booing Steve Smith listened to in England on a daily basis, or for the rhymes sung by the Barmy Army. They could only remind him of a past that he had brushed off his shoulders, but not displace even a solitary per cent of his concentration.
He just kept on batting, scoring hundreds and breaking records, while they continued to jeer. Smith and Warner have since humbled, put their foot on the ground and realised the importance of what focus can do in the game of cricket.
A change in cricketing flavour that still remains spirited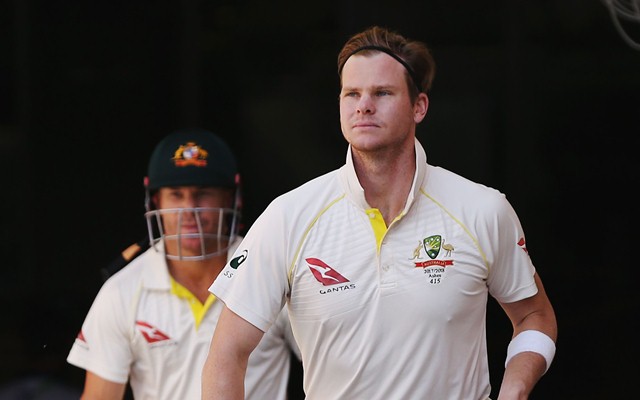 If teams were to be described with a flavour, not many would argue against the Aussies to be anything but terrifyingly spicy. That bit of zip in the cricketing culture Down Under, however, may have lost its essence after the bans to Smith and Warner.
Cricket Australia remains committed to choosing the bullish, win-at-all-costs methodology, but that extravagance off the pitch, which was deemed unnecessary by many across the globe, is now not as prominent. The fans around the MCG, SCG and the GABBA have chosen to move a couple of steps backward, before leaping forward with conviction. There's little noise from the Aussie supporters, but lot of it when their team talks with the ball and willow.
The Australian civilisation has certainly developed a collar of maturity since the ball-tampering scandal, turning reflective and supportive whenever the team is in need. They have started to believe in a more humble approach. And there will be a true fan pained in yellow amid a boisterous crowd, ready to turn up against a hostile reception at South Africa, knowing from within that Smith and Warner are well beyond the aimless banter.