David Warner welcomes MCC's decision to make 'running out non-striker' a fair dismissal
Warner is currently in Pakistan to feature in the three-match Test series.
Updated - Mar 10, 2022 7:53 pm
1.5K Views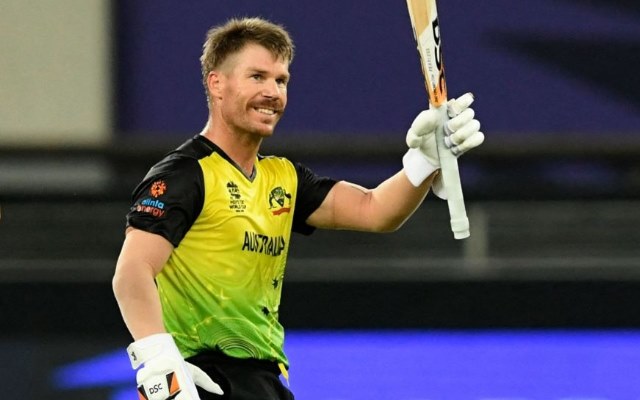 Follow us on Telegram
The custodians of cricket laws, the Marylebone Cricket Club (MCC) on March 9 introduced nine changes to its code which will come into effect from October this year. In that category, the infamous 'Mankading' rule has also found a special mention. As per the new rule, running out the non-striker for backing up too far is no longer deemed unfair by the MCC and is now shifted into the category of a run-out.
While members of the cricketing fraternity and experts have welcomed this move, it has also gone down well with Australian opener David Warner. The southpaw has clearly said that the batters will only have themselves to blame should they leave their crease before the bowler is about to bowl and has urged them to stay inside in order to avoid losing their wicket needlessly.
You don't expect players to do that: David Warner
"I still think the history of the game suggests it's a spirit of cricket thing… You don't expect players to do that. I do agree with the fact that if you are backing up, and you're out of your crease by a long way (you are fair game). I think it happened more predominantly at the end of a white-ball 50-over games, or obviously in T20 cricket we've seen it but at the end of the day, as a batsman, you've got to stay in your crease," said Warner as quoted by news.com.au.
"There's no doubt about that, and if you're silly enough to get caught out like that and run out, that's your own fault. You're told not to leave before the bowler lets the ball go, so just don't do it," added the Australian opener.
Even though the act was carried out for the very first time by the legendary Indian player Vinoo Mankad when he had run out the Australian wicketkeeper-batter Bill Brown way back in 1948, the debate was resurfaced when senior India offie Ravi Ashwin had dismissed Jos Buttler in this manner during an IPL 2019 group game between Punjab Kings and Rajasthan Royals.
Ashwin had dislodged the bails at the non-strikers' end when he had observed that Buttler had walked out of his crease while he was about to bowl and did so even without giving a formal warning. While the decision was made against the batter, the duo was involved in an argument before the Englishman walked back to the dugout. Interestingly, the two cricketers will now play together for the Royals in IPL 2022.
Follow us on Google News