December 8, 1959 – When Dwight Eisenhower became the first US President to witness a Test match
Dwight David "Ike" Eisenhower made his presence felt in the VIP stands during a Test match between Pakistan and Australia.
Updated - Dec 8, 2017 11:56 am
113 Views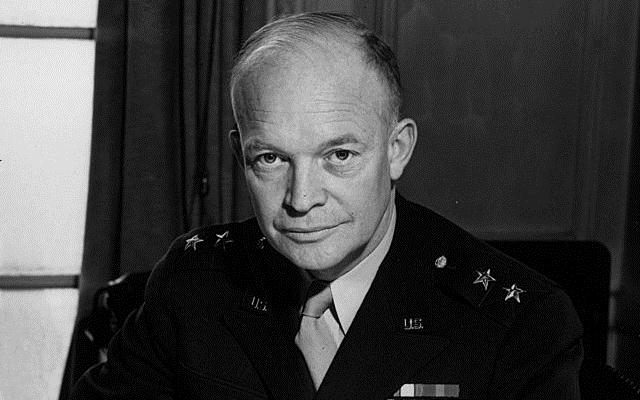 Follow us on Google News
8th December 1959 stands out as one of the most interesting and memorable days in Test cricket as the then President of United States of America (USA) witnessed a Test match. The 34th President of USA, Dwight David "Ike" Eisenhower, made his presence felt in the VIP stands on the 4th day of the 3rd and final Test match between Pakistan and Australia in 1959 at the National Stadium in Karachi. Thus Eisenhower became the first and only US President till date to witness a Test match live from the venue.
In 2006, the then US President, George Bush toured Pakistan where he met the national team players and even had a short play with Inzamam-ul-Haq but ended by getting hit by a beamer of the Pakistan skipper. Talking about Eisenhower, he was the first US President to make a tour to South Asia (commonly known as Indian Subcontinent) which included Pakistan (December 7-9), Afghanistan (December 9) and India (December 9-14) in 1959 for meeting the officials of the respective countries. Eisenhower was conferred with the Nishan-e-Pakistan, the highest civilian honour awarded by the Government of Pakistan.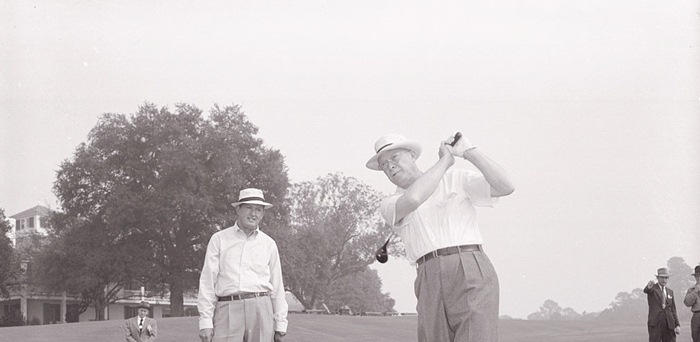 A slow day for Eisenhower to enjoy:
Eisenhower, who was an avid sports lover but not much into cricket, witnessed one of the most boring days of play. He witnessed Pakistan crawl to 104/5 after playing a full day, the 2nd fewest runs ever made in a single day of a Test match. Pakistan posted 287 after electing to bat first while Australia made 257 in reply. In their 2nd innings, Pakistan batted 109.4 overs for 194/8 with Hanif Mohammad scoring an unbeaten 101 after which they declared their innings.
Aussies made 83/2 in the 33 overs possible on the final day in chase of 225. Despite the draw, the visitors took away the 3-match series 2-0 with victories in the first two Tests. Eisenhower might be pleased to witness a slow day of play and not a serious row between the Umpire Shakoor Rana and visiting team captain Mike Gatting in a Test match that threatened to conclude the tour exactly 28 years later on December 8th in Pakistan's Faisalabad.
Follow us on Telegram