Deep Dasgupta's column: My experience as a commentator for 'Virual Commentary' in 3TC
Don't think this has been done before, in cricket at least.
Updated - Jul 26, 2020 2:01 pm
171 Views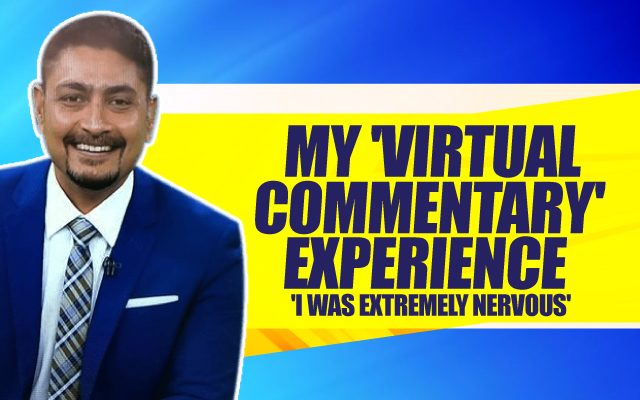 18th of July was a red-letter day, a day I was really looking forward to. It was the day that another new format was going to be introduced, 3-team competition. 3 teams with 8 players each. Sounds a little confusing, well to start off, it is but if the format is played regularly, it'll only get easier and more viewer-friendly.
But to be honest, the excitement was not just about the new format, the main reason for the excitement was that the Hindi broadcast of the game was going to be remotely and all of us were working from home.
Challenges:
To clarify things further, let me put it this way, Sanjay Manjrekar, Irfan Pathan, Jatin Sapru and myself, the commentators were in Mumbai, Baroda, Delhi, and Kolkata respectively. Our Director, Mahesh was in Mysore, Producer – Nitin Ambulkar was in Mumbai, statistician Adhitya in Chennai, graphics team in Delhi and the main server at the Star Sports office in Parel, Mumbai. All of us were working from home. Don't think this has been done before, in cricket at least.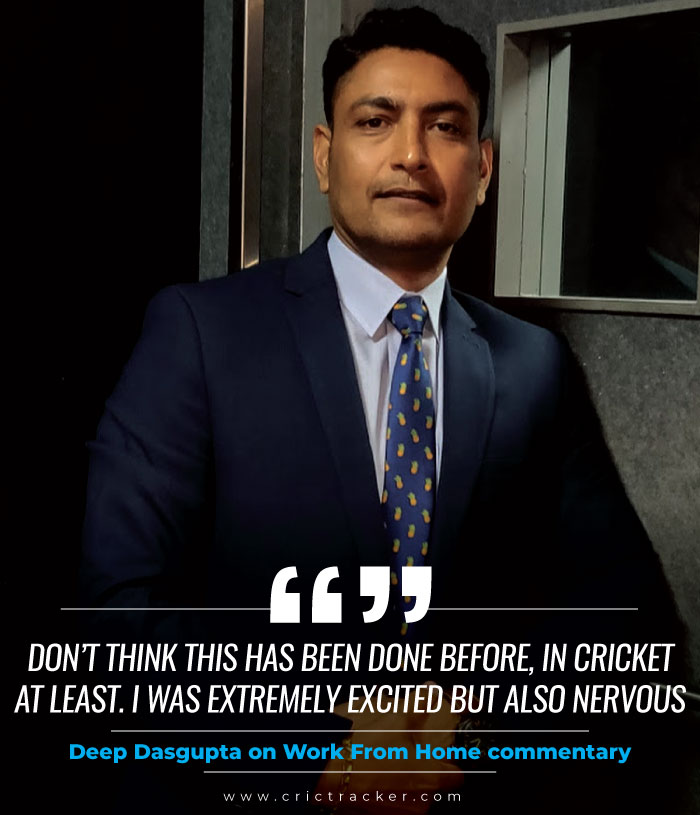 I was extremely excited but also nervous, how are we going to pull it off but credit to the Star Sports team, they did that magnificently I thought. I checked up on a few friends of mine for feedback and most of them said they didn't really figure out the difference, which says a lot about the team.
The significance of this is humongous in this COVID-19 infested world that we live in now. While live sports has started and will go on, it is imperative that we maintain and follow the precautionary measures to keep everyone as safe as possible.
How it went?
Let me share my experience as a commentator. I was very tense minutes before it started, I had checked my set-up the evening before with the team. with my laptop, headset microphone, LAN line. Half an hour before the start, I realized my laptop was out of charge and it wasn't charging for some reason.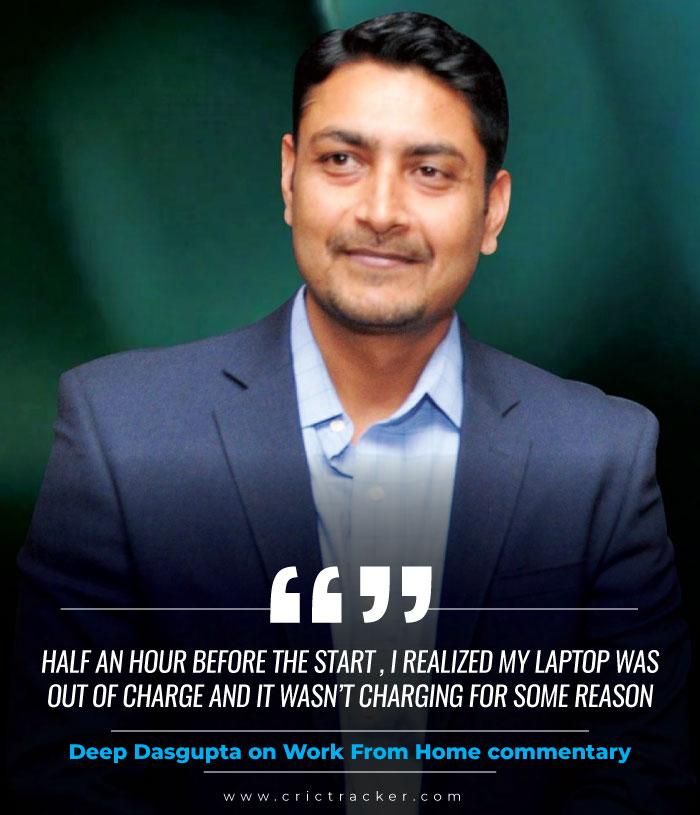 Had to quickly move to my iPad which wasn't really charged either. Now the main issue with the iPad was I couldn't use the LAN, had to be on normal wifi, which meant that with online classes on for my kids I was sharing the internet bandwidth. Another important thing, the camera on the laptop is on top of the screen and hence the eyeline is not a problem, I could look at the camera and watch the visuals at the same time.
But the camera on the iPad is on the side when kept in the landscape mode, the eyeline becomes an issue then. The other important concern was speaking over each other. Sitting separately at our homes, was difficult to figure who was going to talk when and that did happen quite a few times.
Conclusion:
Let me be extremely honest, was it perfect? absolutely not, but looking at how successfully it went in its very first attempt, tells me how good it can be. I am sure more people will get encouraged and start taking this option very seriously and refine it further, especially in these times. While I'm confident the experience will only get better with time but will it ever replace on-field broadcast? that I doubt.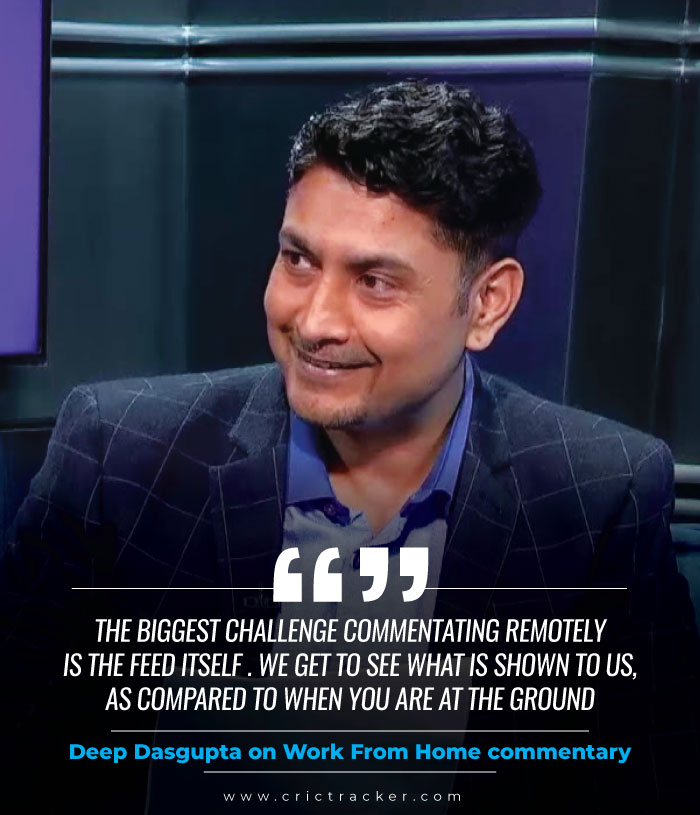 The biggest challenge commentating remotely is the feed itself. We get to see what is shown to us, as compared to when you at the ground, as commentators we pick so many things just looking around. The other important challenge for the broadcast from home is the uniformity of the equipment, starting from the camera to the mics and most importantly the internet connection.
All in all, I must say it was an extremely successful effort and the team at Star Sports must be congratulated for it but it's still a fair bit away from being the first option.