'Seven mistakes, are you kidding me?' – Irfan Pathan hits out at Steve Bucknor for poor umpiring in the 2008 Sydney Test
Earlier, Bucknor admitted that he made mistakes that cost India the game at the SCG.
Updated - Jul 25, 2020 6:15 pm
1.3K Views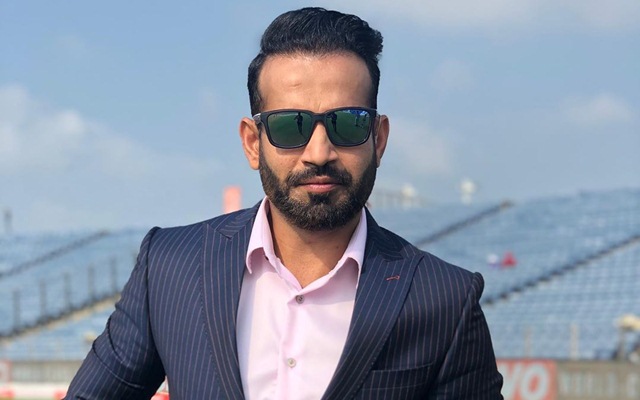 Irfan Pathan, the former Indian cricketer, has lashed out at veteran umpire Steve Bucknor for the latter's poor show in the 2008 Sydney Test against Australia. It was a game marred with unwanted controversies and shambolic umpiring. In the end, India went on to lose the game by a mammoth 122 runs and conceded an unassailable 2-0 lead to Ricky Ponting and Co.
Earlier, Bucknor, who was on the firing line, admitted that he made a couple of mistakes in the game. He gave an incorrect decision, which gave Andrew Symonds a lifeline in the first innings. The Aussie batter went on to hammer an unbeaten 162 runs and also won the Player of the Match award.
Irfan said no explanation from the umpires can change the result of the match. The all-rounder didn't play the game, but could understand what the Indian cricketers went through. Irfan, who retired back in January 2020, put forth his opinions on Star Sports' show Cricket Connected.
"No matter how much you accept your mistakes, what's done is done, we lost the Test match. And losing a Test match, just because of umpiring errors? Not going to make any difference, no matter what umpires say now," Irfan told.
I saw Indian cricketers were angry: Irfan Pathan
"This Sydney Test match, it was not just one mistake. There were about seven mistakes that cost us the game. There were mistakes where Andrew Symonds was playing, and he got out nearly, I remember, three times, and the umpire didn't give him out," he stated.
"It was not just frustration. For the first time, I saw Indian cricketers were angry. Fans had only one thing in mind – that they [umpires] were doing it purposely. Obviously, as a cricketer, we can't think like that," he quipped.
"We've to think, 'OK. These things happen, and we've to move forward'. But seven mistakes? Are you kidding me? That was unbelievable and indigestible for us," he added.
The 'Monkeygate' scandal between Harbhajan Singh and Symonds only made the situation worse. In the fourth innings, India needed 333 to win, but were bowled out for 210. Rahul Dravid's dismissal in the last innings also created a lot of ruckus.