ICC bans Deepak Agarwal who approached Shakib Al Hasan to fix matches for two years
Deepak Agarwal was the one who had approached Shakib multiple times.
Updated - Apr 30, 2020 11:32 am
7.9K Views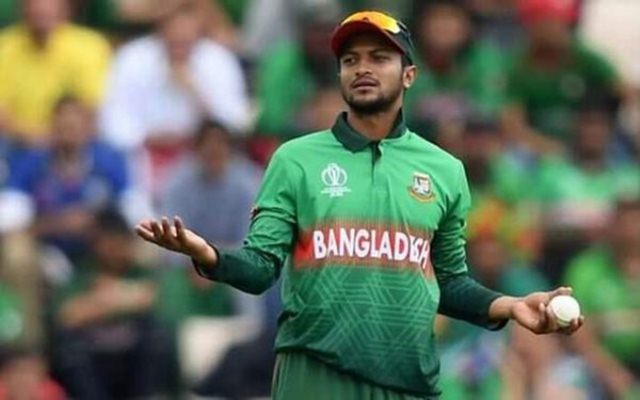 Follow us on Google News
International Cricket Council (ICC) handed Deepak Agarwal, one of the team owners of the T10 League franchise Sindhis, with a ban of two-years after he accepted one charge for breaching the Anti-Corruption Code. Also, he was given a suspended sentence of six months out of the overall ban for providing substantial assistance to ACU (Anti-Corruption Unit)
The name of T10 team owner came into the spotlight after Shakib Al Hasan was handed with a ban of two years from ICC for breaching Anit-Corruption Code. Deepak Agarwal is not a very famous name in cricket, who approached the Shakib numerous times in order to gain some inside information from the former Bangladesh skipper that he can use in betting.
Agarwal accused of destroying the evidence
ICC has clarified that they have charged Agarwal for destroying the evidence. Also, Deepak Agarwal asked the other participant to delete all the messages that were shared between them during the course of time according to apex cricket council.
"In other words, Mr Agarwal instructed Mr X to conceal and/or destroy information which might be relevant to the ACU's investigations. Mr Agarwal also instructed Mr X to lie to the ACU about when he had last spoken to Mr Agarwal, as they had had conversations during a time where Mr Agarwal had explicitly been told by the ACU not to engage with Mr X," stated ICC.
Alex Marshall, ICC general manager said that there were several instances when Sindhi team owner tried to delay their investigation."There were a number of examples of Agarwal obstructing and delaying our investigations and it was not just a one-off occurrence," he said as quoted in the ICC press release.
However, he admitted the fact that he breached the Anit-Corruption Code. Moreover, he provided some quality assistance to ACU in context to several investigations related to this matter. And, all of this co-operation is well reflected in his sanction according to Alex Marshall.
"However, he made a prompt admission of his breach of the ICC Anti-Corruption Code and continues to provide substantial assistance to the ACU in relation to several investigations involving other participants. This cooperation is reflected in his sanction," he added.
Follow us on Telegram