Delhi Capitals don't want Rishabh Pant to 'babysit' during the IPL
Pant plays for the Capitals in the IPL.
Updated - Jan 9, 2019 3:21 pm
3.6K Views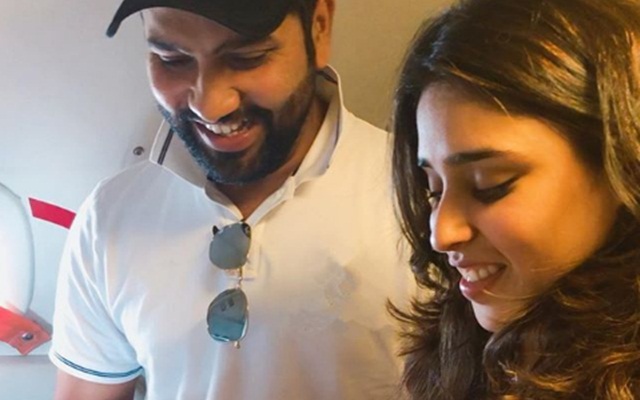 The 'babysitter' incident surrounding Indian wicketkeeper-batsman Rishabh Pant has been doing the rounds for quite some time now. It all started when Aussie skipper and keeper Tim Paine called him a 'babysitter' when the 21-year-old came to bat in India's first innings. The Tasmania-born even offered Pant a contract for the Hobart Hurricanes, the table-toppers in this edition's Big Bash League (BBL).
However, Pant didn't die wondering and referred to Paine as a 'temporary captain' when the latter took the crease during the home team's run-chase during the match at the iconic Melbourne Cricket Ground (MCG). Thereafter, Bonnie Maggs, Paine's wife took to her Instagram story and posted a picture where Pant can be seen carrying their children. She captioned it and wrote, 'best babysitter'.
The picture went viral and the cricketing fraternity commented on it. The post made Mrs Paine an overnight sensation and she thanked Pant for her rising fan-following. Rishabh and Tim hailed each other while commenting on Bonnie's post. In the meantime, Indian batsman Rohit Sharma wants Pant to take care of his newborn daughter 'Samaira' as he is a good babysitter.
Rohit and his wife Ritika Sajdeh recently gave birth to the kid on December 30, 2018, as the year, without a doubt, ended on a happy note for the power-couple, which tied the knots in December 2015. He took to Twitter and wrote, "Morning buddy. Heard your a good baby sitter, need one right now. Ritika will be quite happy @RishabPant777,"
Here is Rohit's tweet
Morning buddy. Heard your a good baby sitter, need one right now. Ritika will be quite happy 😃 @RishabPant777 https://t.co/JkGWTYpnBk

— Rohit Sharma (@ImRo45) January 9, 2019
Ritika also playfully told that she won't mind Pant taking care of Samaira in Rohit's absence. She wrote, "could definitely use one @RishabPant777 @ImRo45,"
Here is Ritika's reply
🤣🤣🤣 could definitely use one @RishabPant777 @ImRo45 https://t.co/vNeiDOzxp5

— Ritika Sajdeh (@ritssajdeh) January 9, 2019
Now the Delhi Capitals, for whom Rishabh Pant plays in the Indian Premier League (IPL), decided to step in. The franchise mentioned that Pant would be ready to 'babysit' every other time, apart from the IPL. The franchise took to Twitter and wrote, "We are sure uncle Rishabh would be happy to take care of baby Samaira! But not during IPL though,"
Here is the Capital's tweet
We are sure uncle Rishabh would be happy to take care of baby Samaira! But not during IPL though 😉 https://t.co/yxAHa2UJmA

— Delhi Capitals (@DelhiCapitals) January 9, 2019