Deodhar Trophy 2018-19: Ravichandran Ashwin hopes to get progressively better
Ashwin scored 54 off 76 deliveries for India A in a losing cause.
Updated - Oct 25, 2018 11:54 am
161 Views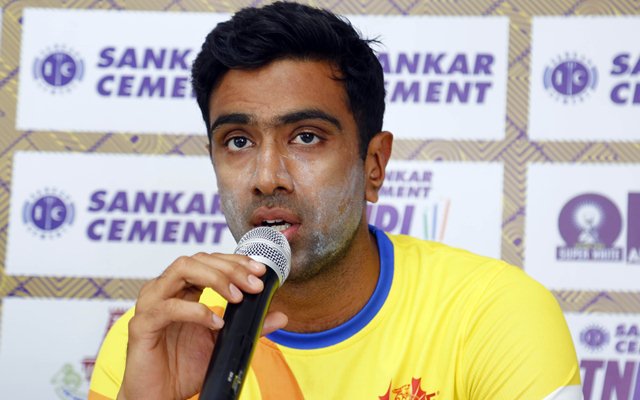 The first match of the Deodhar Trophy 2018 saw India B pip India A by 43 runs. Chasing 261 for the win, India A lost their plot horribly at 87/5. Veterans Dinesh Karthik and Ravichandran Ashwin then added 123 runs for the sixth wicket to keep their side interested. However, once Ashwin was stumped on a Mayank Markande delivery, the innings folded out shortly on 218.
After the game, the off-spinner reflected back on the match and noted that the team did well to get close eventually. He did not regret stepping out to the Markande delivery as he cited that getting the odd boundary was the demand of the hour. However, on the flip side, he perhaps could have waited for some more overs before deciding to take on the slog route, admitted Ashwin.
"We came really close but the ball got really scuffed up and it actually started ragging towards the end. Even the quicker ball started to spin. I think it was more the state of the ball rather than the pitch itself; it got scuffed up," Ravichandran Ashwin quoted.
"We had to get a few boundaries; in that claim, I got out. We knew it was going to be tough for the new batsman to come through, and the spinners had five-six overs, and we had to take a chance. Maybe, on the flipside, I could have batted another couple of more overs before [attempting a big hit]," he added further.
The key to success
Earlier in the game, Ravi Ashwin was highly economical with the ball. He conceded just 39 runs in the 9 overs that he bowled and scalped a couple of wickets. Commenting on his plans for the future, when the Indian team would tour Australia, Ashwin cited that the adaptability will hold the key. On a personal note, he just hopes to be a better version of himself every time he steps on the cricketing field.
"For a bowler, it's not quite about the ball or necessarily the conditions. It's about trying to adapt and understanding the pace of the wicket and what that wicket requires, sometimes we can go on and off because of that particular bit. Even if you're going to bowl 20-25 days earlier, you still have to understand that Australia plays its lifetime in Australia, so they are going to have a bit of an edge in terms of conditions. All we can do is try and learn from the past, and try and be that bit better than the last time," mentioned the off-spinner.