Dhammika Prasad feels miserable to miss out on bowling at Virat Kohli
It would have been really exciting to have a go at Kohli: Prasad
Updated - Aug 4, 2017 1:00 pm
1K Views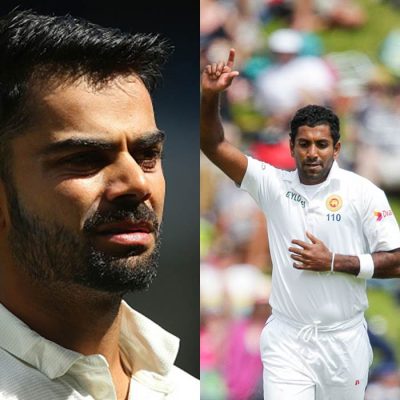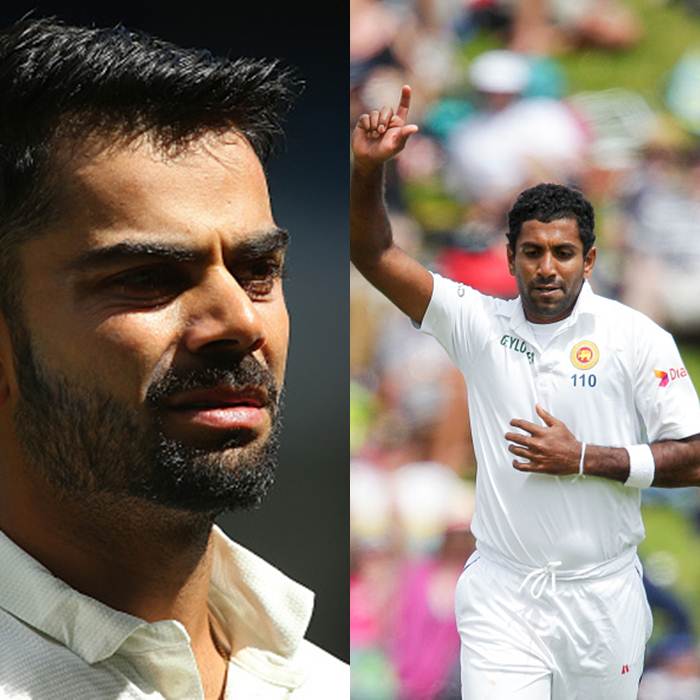 Sri Lankan pace bowler, Dhammika Prasad, who is currently recuperating from a shoulder surgery, stated that he feels miserable to miss out on an opportunity to have a go at Virat Kohli's Indian side as it is the ultimate test of calibre as a bowler. Prasad feels that bowling well against the likes of Kohli is a certificate of excellence in international cricket.
The fiery-eyed fast bowler from Sri Lanka last played a Test match back in October 2016 against West Indies and has been out of action for almost two years now due to a shoulder strain. Currently, the Sri Lankans are relying on the pace of Nuwan Pradeep, Kumara and Suranga Lakmal.
"I always like the challenge of bowling against good batsmen. Kohli is one of the best in the world. He has already proved himself. It would have been really exciting to have a go at him, When you are bowling to someone like Kohli, you have to maintain a decent line and length consistently." commented Dhammika Prasad according to Mid-Day.
"If you falter, he will punish you. But when I succeed in giving good batsmen a tough time, I really enjoy it. It also improves your game, because when you are playing against the greatest, you tend to raise your game to their level," added the Sri Lankan, praising the Indian batsman. Prasad still has fond memories of his Test debut against India back in 2008.
Prasad on his Test Debut against India
"My first game against the world's best batting line-up… I don't know how I was feeling. I haven't seen a more dangerous batsman like Sehwag in international cricket and he got a double hundred in the previous match. I bowled aggressively because he always tries to dominate the bowling. My theory is pretty simple, if someone is trying to dominate, you shouldn't give in, try to dominate him in return. That's what I did in that game. Sehwag was my first wicket in Test cricket" concluded Prasad.