'Dhoni has earned the respect of the players' – Saba Karim reacts on KL Rahul's 'ready to take bullet for Dhoni' remark
Saba Karim said that Dhoni embodies what our India stands for.
Updated - Jul 9, 2021 10:45 pm
2.1K Views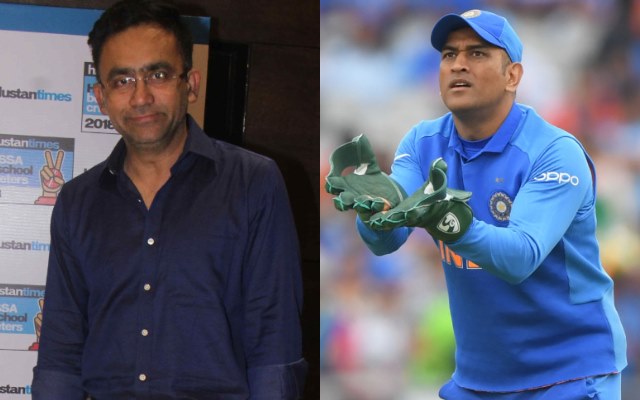 Follow us on Google News
MS Dhoni is not just renowned for his abilities to turn tides and scripting several splendid innings but is highly regarded as one of the most humble persons. Over the course of time, everybody has seen not just his teammates but also the opposition come forward and lavish praises on the wicketkeeper-batter. Saba Karim, the former Indian cricketer, echoed similar feelings while stating Dhoni as one of the legends of the game.
The players have often spoken about the captain's impact on their game and have idolized Dhoni for believing in them. Recently speaking to Forbes India KL Rahul had asserted that any of the players who played under Dhoni would be ready to take a bullet for him without a second thought.
Karim, thus, opened up on the Khelniti podcast and stated that the biggest achievement for Dhoni is the kind of trust and respect he has been able to earn. He said that MS Dhoni embodies what our country stands for and pointed out that the way he carries himself is in a way the definition of our country.
"He has earned the respect of the players. Perhaps the biggest achievement of his is the trust of these players. Everyone, be it any fan, players, common man, or the corporate world, loves and respects him so much. MS Dhoni depicts what India stands for. His character and personality personifies the concept of how India defines itself as a country."
Saba Karim on MS Dhoni's role in backing players
Saba Karim was the selector during Dhoni's tenure and has seen him up close. One has often witnessed cricketers say that the captain asked them to go with their instincts and that he would back them no matter what the result. This has helped him bag their trust and many players have emerged under him.
Sharing his thoughts on the way Dhoni portrayed himself, Karim said that he never saw him insult or mock the players or opposition on the field. He added that Dhoni always encouraged the players and that is one of the reasons why many of the cricketers have emerged to the platform to display their flair.
"I have never heard him sledge or mock any player. He used to always encourage the bowlers. KL Rahul, Ishant Sharma, and Yuzvendra Chahal have played under Dhoni. But they weren't there when India won the 2013 Champions Trophy or the 2011 World Cup. All these players have come up because Dhoni has backed and encouraged them."
Follow us on Telegram