'Dhoni is expected to attend India vs South Africa Test in Ranchi': JSCA sources
Dhoni's last international appearence came against New Zealand in World Cup 2019.
Updated - Oct 11, 2019 12:37 pm
6.1K Views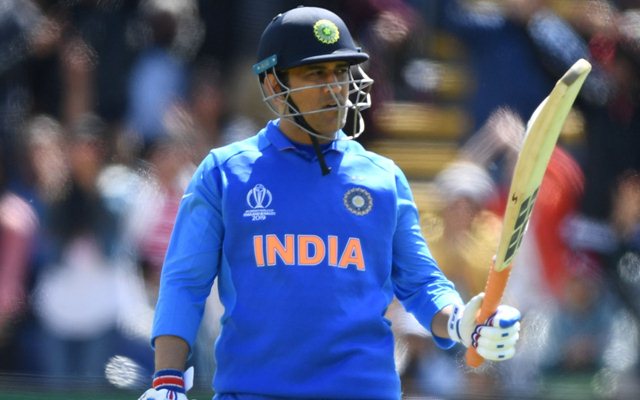 India is currently involved in the 2nd Test against South Africa in Pune but there is a small buzz over the next match of the series which is scheduled to be played in Ranchi. When we take the name of this Indian town from Jharkhand, the only thing that comes in every cricket fan's mind is MS Dhoni.
He is one of the best captains and wicketkeepers that India has ever produced in its history. He retired from Test cricket back in 2014 but he is still playing in the limited-overs irrespective of his absence from the past three months. Dhoni has not taken part in any international game after India's upset in the semi-final in the ICC World Cup 2019.
For the third Test, Indian and South African teams will reach Ranchi on 15th October and will rest back in different hotels ahead of their final encounters and the JSCA vice-president has come down with some updates ahead of the Test for the fans.
JSCA official comes with good news for the fans ahead of 3rd Test
JSCA vice-president Ajay Nath Shahdeo has recited that the management of JSCA has taken some measures in order to allow the fans to watch the practice session of the teams but everyone who attends it has to take formal written permission for it, "We will allow cricket lovers to watch the practice sessions provided formal and written requests are made in advance. Also, those allowed for watching the practice session would have to remain in the demarcated areas only," Shahedo said as quoted by Telegraph India.
When the superior was asked about the presence of the local boy MS Dhoni in the third Test, Shahedo remained tight-lipped and didn't want to have his say over it. But as per the sources, the top officials have already requested the former Indian skipper to attend the match and it is expected that he will be there in due course of the Test, "I have information that Dhoni has consented to watch the game," a source in JSCA said as quoted.
After returning from World Cup 2019, the veteran cricketer has taken off from the game and went onto serve in the paramilitary parachute regiment of India as he was awarded the honorary rank of a Lieutenant Colonel back in 2011.
Watch: All-time captains XI in ODIs